HUD: 55,000 kids at risk of eviction under proposed rule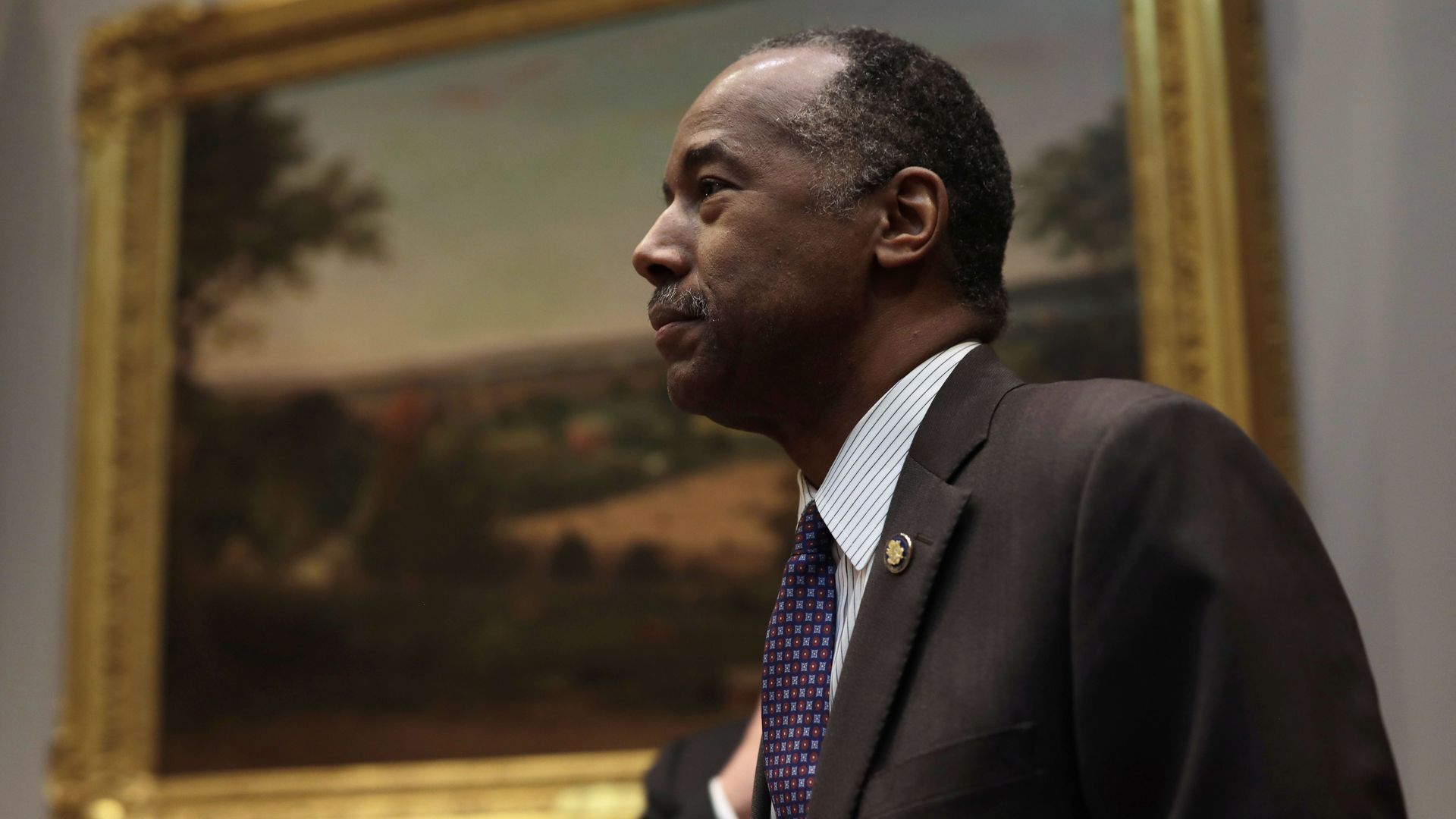 The Trump administration's newly proposed rule, which would prevent any unauthorized immigrants' from accessing subsidized housing, could result in more than 55,000 children who are legal residents or citizens being evicted, according to the Department of Housing and Urban Development's own analysis reported by the Washington Post.
Why it matters: If the rule goes into effect, thousands of families could be forced to leave their homes. Even if children in the household are legally qualified for government aid, unauthorized adults would not be allowed to sign leases for subsidized houses.
Currently, undocumented immigrants are unable to receive federal housing subsidies, however families with mixed-immigration status can so long as one person — a child born in the U.S. or spouse with citizenship — is eligible. The new rule demands every person in a household possess "eligible immigration status."
Other impacts: The analysis found that the rule change would likely cost the government more money, which could lead to "fewer households served under the housing choice vouchers program," per WashPost.
The big picture: The proposed rule is part of a broader effort by the Trump administration to limit immigrants' use of government assistance programs. Another proposed rule could disqualify some immigrants — even legal immigrants — from certain visas or green cards if they use or are likely to use federal safety net programs.
Go deeper