Treasury Department rejects Democrats' request for Trump tax returns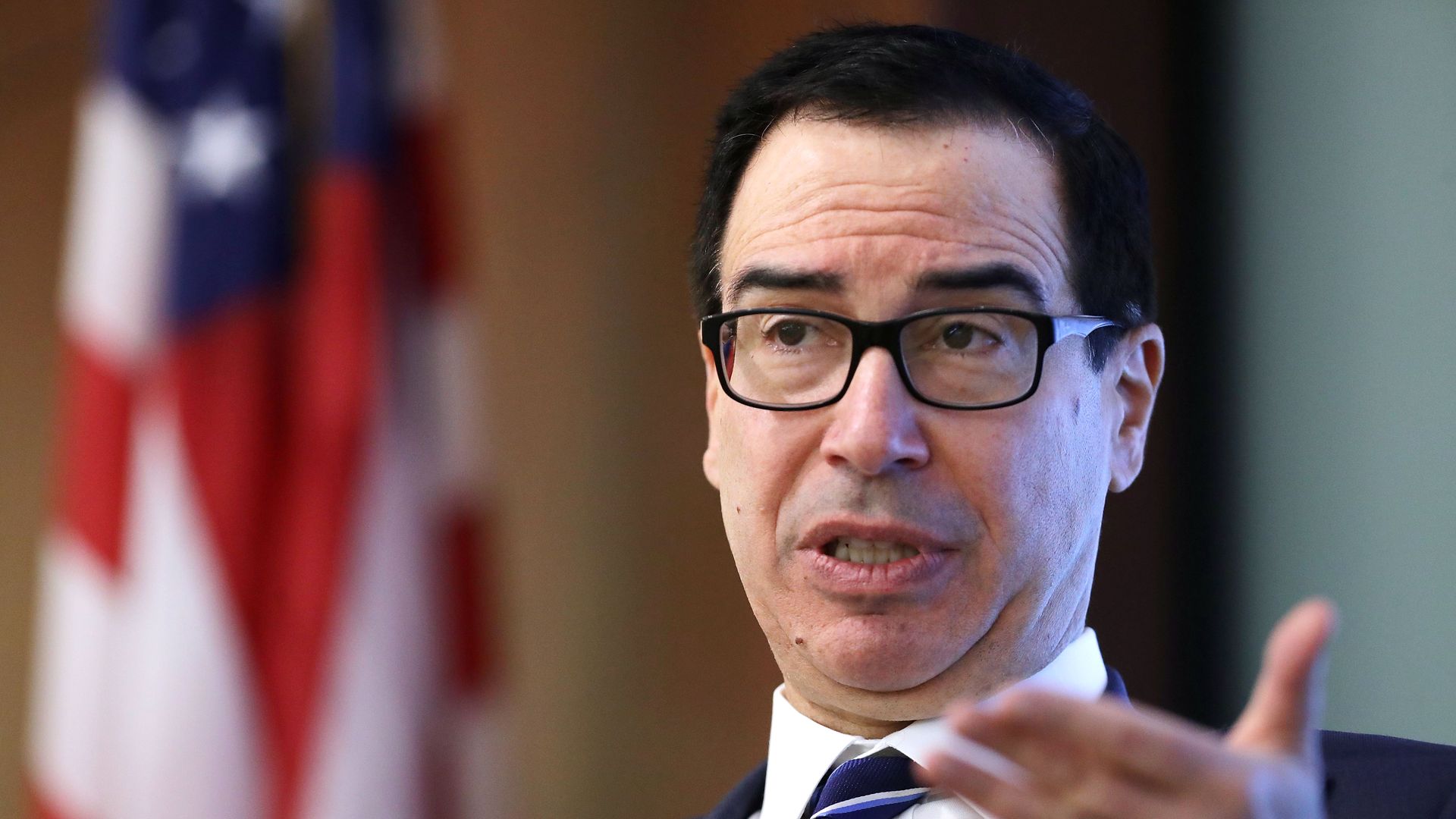 Treasury Secretary Steven Mnuchin has rejected House Democrats' request to turn over President Trump's tax returns for the third time.
"In reliance on the advice of the Department of Justice, I have determined that the Committee's request lacks a legitimate legislative purpose, and pursuant to section 6103, the Department is therefore not authorized to disclose the requested returns and return information."
The big picture: After several delays, Mnuchin had sent a letter to House Ways and Means Chairman Richard Neal (D-Mass.) informing him that the Treasury Department would consult with the Justice Department and decide by May 6 whether to release Trump's tax returns to Congress. Mnuchin's latest refusal is the most definitive and will likely set up a prolonged court battle between the Trump administration and House Democrats.
White House acting chief of staff Mick Mulvaney said last month on Fox News that Democrats will "never" get their hands on Trump's tax returns: "The Democrats are demanding that the IRS turn over the documents, and that is not going to happen, and they know it. This is a political stunt by my former colleagues."
Monday's refusal is part of a broader strategy by the Trump administration to ignore document requests and subpoenas by House Democratic committees attempting to conduct oversight.
As Axios has previously reported, those subpoenas are hard to enforce, and even holding Trump officials in contempt — as the House Judiciary Committee is seeking to do with Attorney General Bill — likely won't result in any serious consequences.
Chairman Richard Neal said in a statement: "Today, Secretary Mnuchin notified me that the IRS will not provide the documents I requested under Section 6103 of the Internal Revenue Code. I will consult with counsel and determine the appropriate response."
Mnuchin's letter:
Go deeper