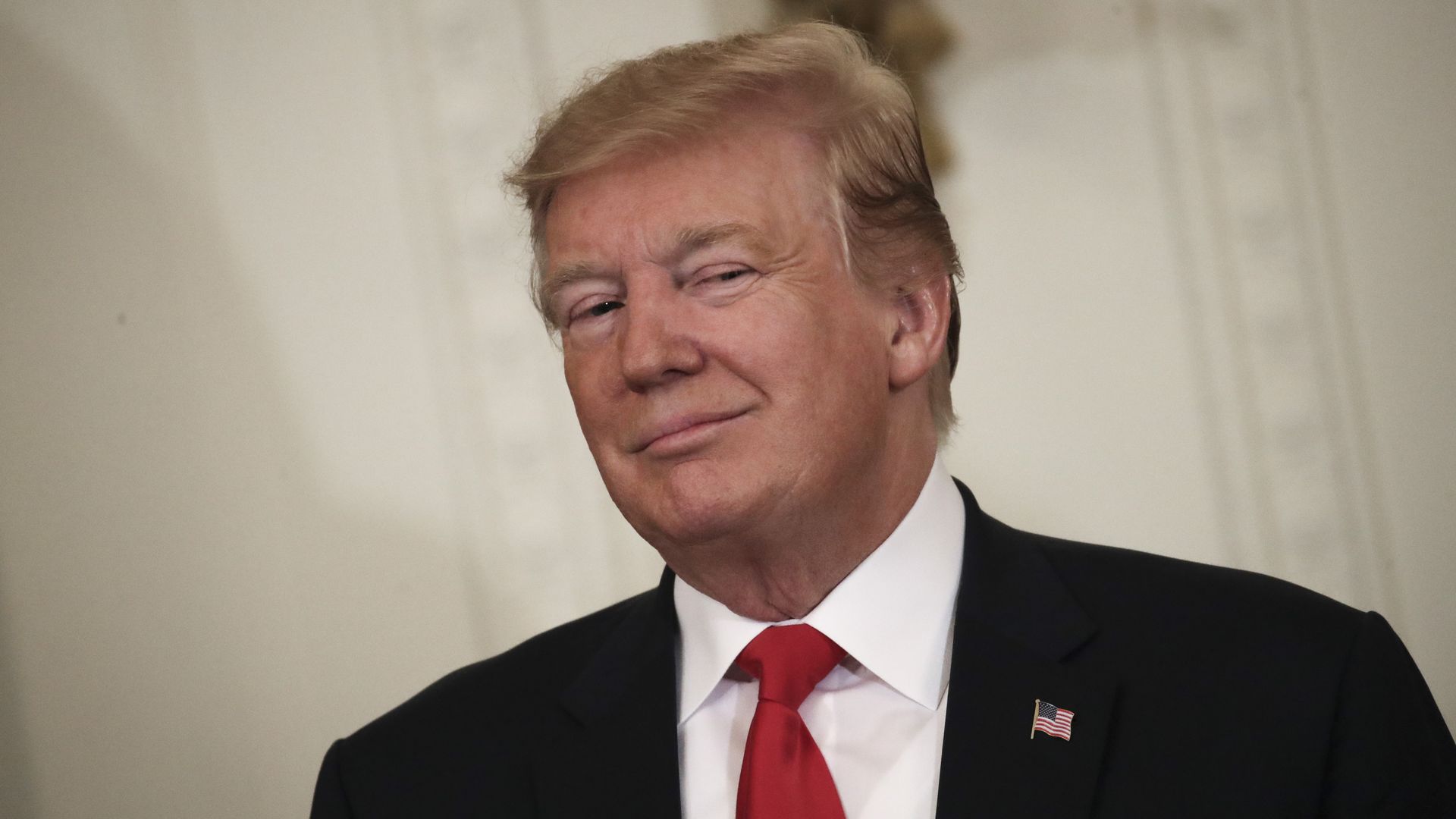 President Trump hit a 46% approval rating in Gallup's tracking poll, the highest thus far in his presidency.
The big picture: Gallup notes that Trump's bump is likely due to good economic news — higher than expected GDP and jobs growth — and the administration's interpretation of the Mueller report, which the president erroneously claimed exonerated him of allegations of collusion and obstruction.
By the numbers: The president managed to notch a 12% approval rating from Democrats — substantially higher than his all-time low of 4% just a few months ago.
His approval rating with Republicans also flirted with an all-time high, sitting at 91% — just short of the 92% reached late last year.
Yes, but: The poll ended on April 30, meaning that it does not include the most recent flareup between Attorney General Bill Barr and the House Judiciary Committee, which could be viewed negatively by the public.
And it's of course worth nothing that Trump's disapproval rating from Gallup remains at 50%, meaning his net approval remains underwater by 4 points.
Go deeper: Trump's 2020 map from hell
Go deeper