SNL: Adam Sandler returns as Opera Man to take on Trump, Biden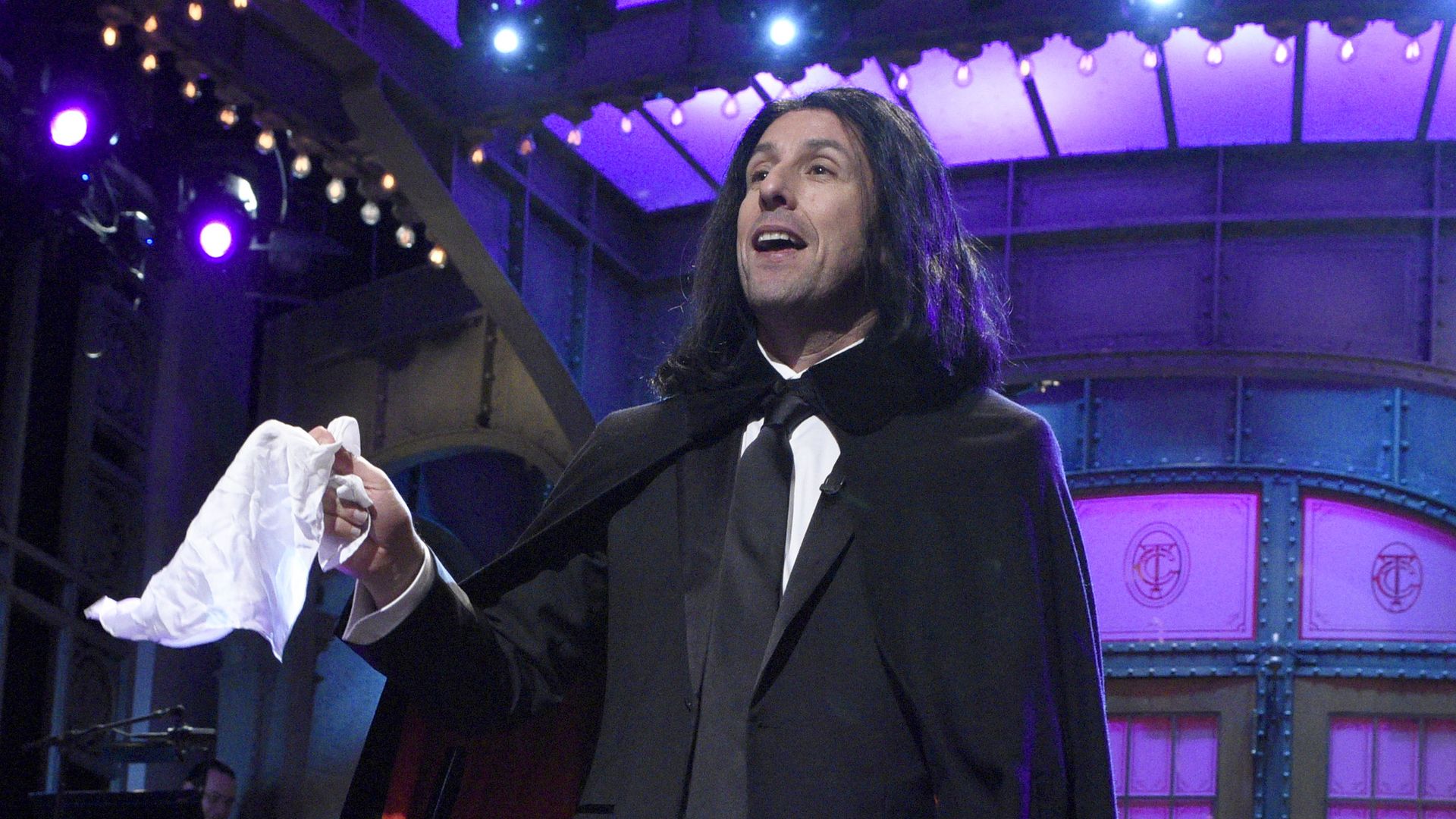 Adam Sandler returned to "Saturday Night Live" — and he brought his SNL character Opera Man with him to roast President Trump, Democratic presidential front-runner Joe Biden and other 2020 hopefuls.
Why it matters: It was Sandler's first appearance as SNL host, and he marked it with fellow former cast member Chris Rock to jab at the show with a song about being fired.
Details: SNL mostly stayed away from politics, as it opened with a "Family Feud" parody involving the "Game of Thrones" and Avengers casts. Jimmy Fallon and Kristen Wiig returned for a "Sandler family Reunion" segment. Sandler also sent up CNN in an imaginary report with SnapChat filters. And he closed the program with a moving musical tribute to the late "Saturday Night Live" star Chris Farley.
Go deeper