Sanders: I do not fault Trump on North Korea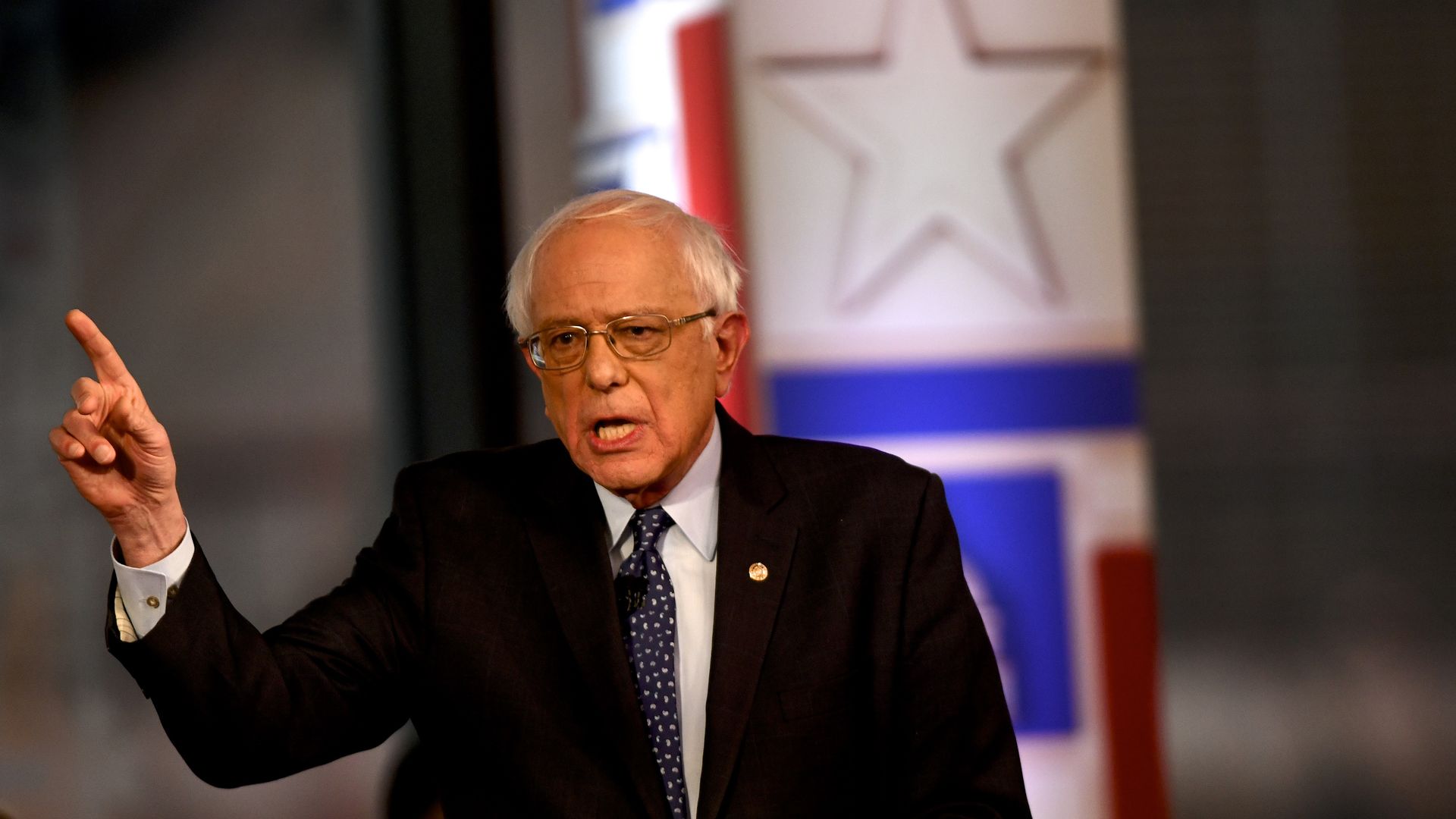 Democratic presidential hopeful Bernie Sanders told ABC News' "'This Week" Saturday President Trump's "sitting down" with North Korea leader Kim Jong-un was the right thing to do.
What he's saying: "This is one area, actually, where I do not fault Trump," Sanders said. "... They are isolated. They're demagogic, and we have just got to do everything we can to have China and the people in the Pacific Rim put as much pressure on North Korea and make it clear that they cannot continue to act this way."
Why it matters: Sanders' comments on the need for the U.S. to "put all of the pressure that we can" on North Korea, economically and politically, come after North Korea fired short-range projectiles. Trump tweeted Kim "fully realizes the great economic potential of North Korea, & will do nothing to interfere or end it."
"[Kim] also knows that I am with him & does not want to break his promise to me. Deal will happen!"
— President Trump
Go deeper: Bernie Sanders: Everything you need to know about the 2020 candidate
Go deeper