Trump envoy visits Poway synagogue on Holocaust Remembrance Day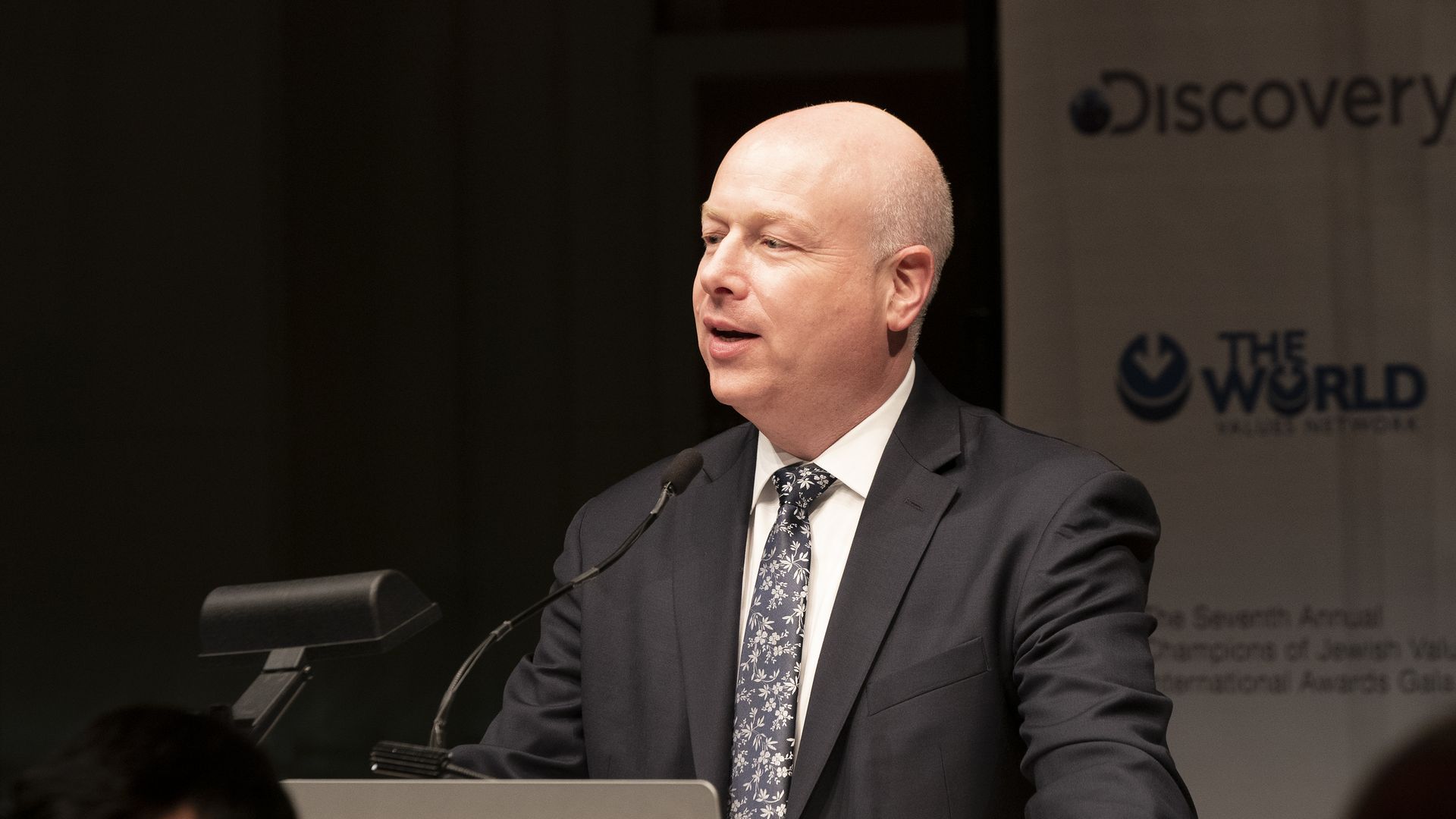 President Trump's special envoy for Middle East Peace Jason Greenblatt on Wednesday visited the Poway synagogue in southern California, which was attacked last Saturday by a white supremacist.
Why it matters: Greenblatt is the most senior Trump administration official to visit the Poway Jewish community since the attack. Trump had a phone call a few days ago with Rabbi Goldstein, who was wounded in the attack. Greenblatt's visit was meant to send a message from the White House condemning anti-Semitism and hate crimes on the date that Israel and Jewish communities around the world mark Yom HaShoa, or Holocaust Remembrance Day.
In a series of tweets earlier today, Greenblatt wrote: "We must continue to stamp out anti-Semitism & all other forms of hate. Rabbi Goldstein is a pillar of strength for his community/our nation. A very moving visit. He & others acted heroically. I shared the Administration's heartfelt sorrow for Poway's loss & thanked him for his message to turn a hateful act into a lesson on tolerance".
The Trump administration also sent a message by sending a delegation of senior U.S. officials to participate Wednesday in the 31st annual "March of the Living" at the Auschwitz Nazi death camp in Poland.
The delegation consisted of the U.S. ambassadors to Poland (Georgette Mosbacher), Israel (David Friedman) and Germany (Richard Grenell), in addition to the U.S. ambassadors to Spain, the Vatican, Switzerland and Trump's special envoy for combating antisemitism, Elan Carr.
Go deeper: Anti-Semitic assaults doubled in the U.S. in 2018, ADL report finds
Go deeper