Joe Biden is running like he won the Democratic primaries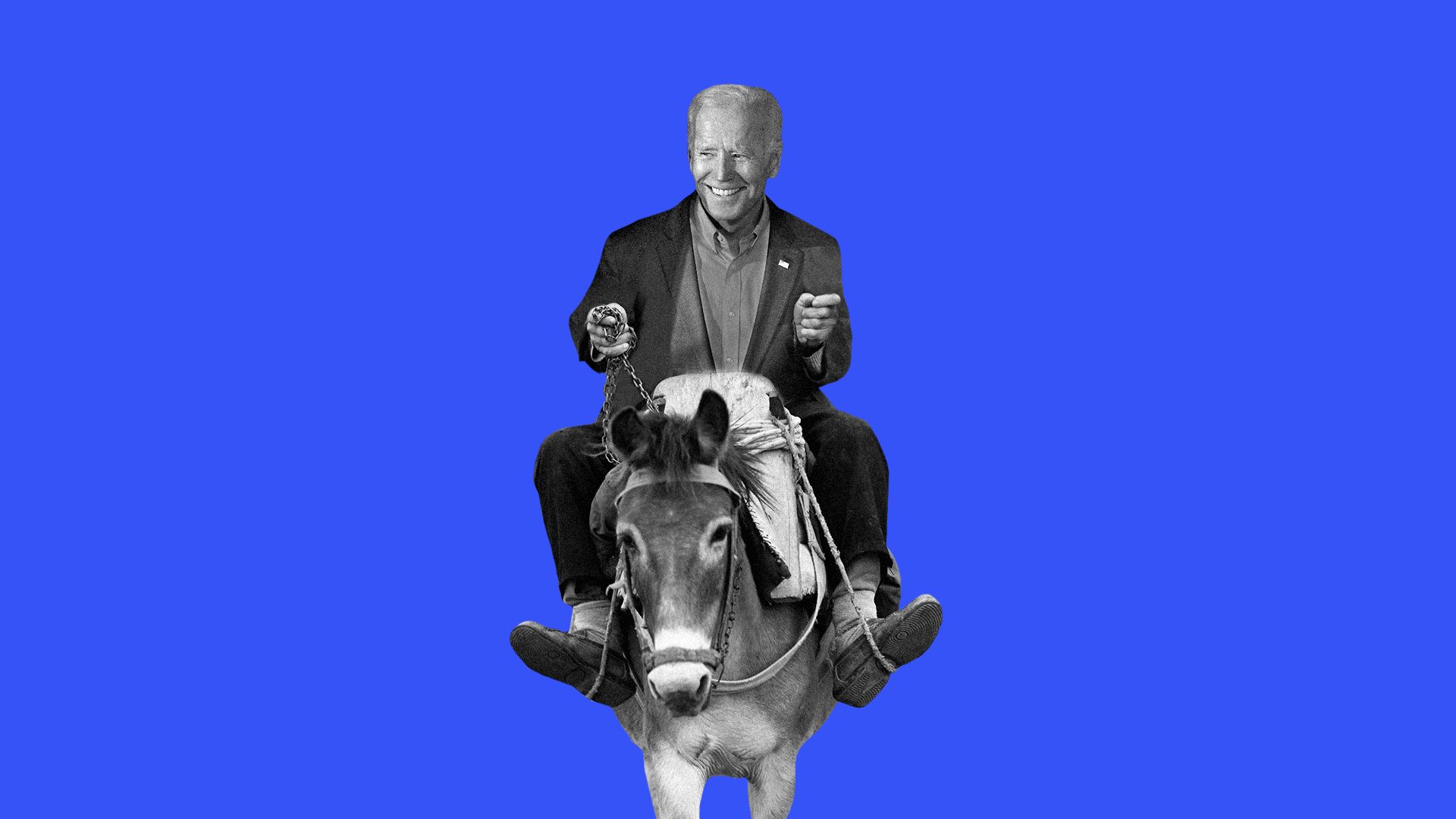 In the opening days of his 2020 campaign, former Vice President Joe Biden has gone all-in on the general election, positioning himself as the eventual Democratic nominee rather than scrapping with the 19 other wannabes. 
Why it matters: This isn't an accident. Biden strategists believe the former V.P. has the luxury of thinking long term rather than scrambling for liberal street credibility. 
Polls show a huge bump, including with African American women. (CNN: "Biden solidifies front-runner status with post-announcement bump.")
Biden's "people" tell me they're more convinced than ever that the one dominant, ultimately unifying issue is who can best be counted on to beat President Trump.
And they think that's the guy from Scranton.
The strategy is unfolding in real time:
Starting with his announcement video and continuing on the road, Biden has been explicitly hitting Trump, trying to make it Trump vs. Biden more than a year ahead of the national conventions.
Biden has been making the argument for his strength in swing states that'll matter in November 2020, not during primaries and caucuses.
Biden isn't getting sucked into the intra-left debate over "Medicare for All" and the Green New Deal.
The subtle suggestion that Biden would amount to a third Obama term offers voters hope for something between socialism and Hillary Clinton. 
Biden is appealing now to big donors he'll need in a general election. 
The big picture: Several 2020 Democratic campaign aides conceded that they wouldn't be able to pull off the same strategy as Biden.
Biden, and to some extent Sen. Bernie Sanders, can jump straight into focusing on the general election because Democrats already know what they're getting.
Be smart: Biden is applying a lens to the campaign that reflects national polls more than the left-leaning conversation on Democratic Twitter. 
Go deeper:
Go deeper