U.S. sends 2 Navy destroyers to strategic Taiwan Strait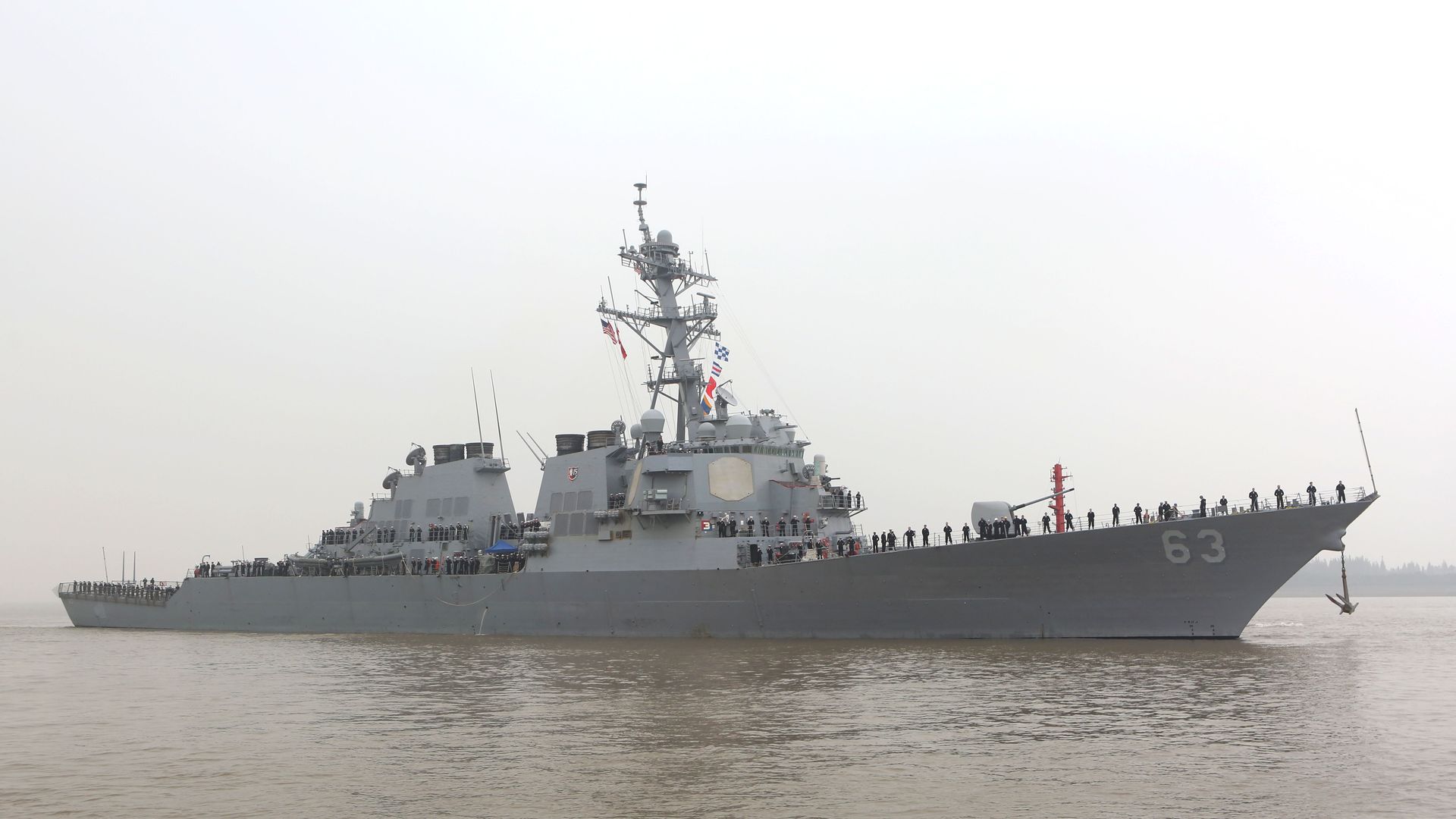 The Navy said Sunday it sent 2 warships to the Taiwan Strait to demonstrate "U.S. commitment to a free and open Indo-Pacific," risking raising tensions with China ahead of trade talks resuming between Washington and Beijing.
Why it matters: Taiwan is one of several flashpoints in the U.S.-China relationship. China regards the self-ruled Taiwan as a breakaway province. The voyage of the William P. Lawrence and Stethem destroyers Sunday and Monday marks the 6th time in 7 months U.S. ships have sailed in the strait dividing Taiwan from the Chinese mainland.
The big picture: The show of military strength comes as Treasury Secretary Steven Mnuchin and trade representative Robert Lighthizer prepare to attend the next round of talks in Beijing, starting Tuesday. They'll cover issues including intellectual property, forced technology transfer, non-tariff barriers, agriculture, services, purchases, and enforcement, according to a White House statement.
What they're saying: Mnuchin told the New York Times Sunday that negotiations are entering a critical point. "I think both sides have a desire to reach an agreement," he told the Times. "We've made a lot of progress." President Trump could still walk away from the talks, Bloomberg reports, citing an unnamed senior Trump administration official.
Go deeper