Booker's Miami speech interrupted by van crashing into building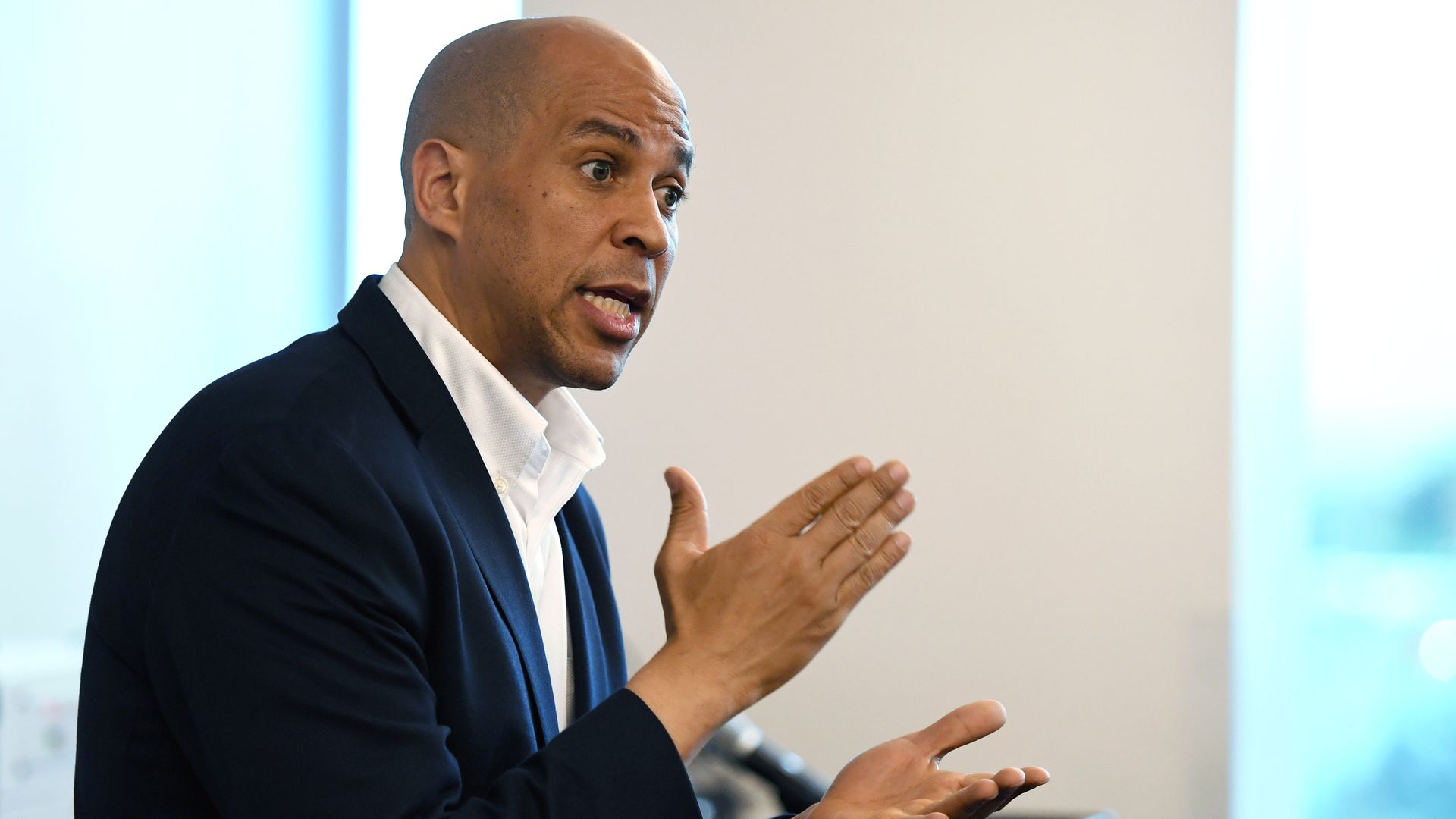 A van crashed into a building at a Miami Gardens campaign event for Democratic presidential hopeful Cory Booker while the New Jersey senator was giving a speech Sunday, video shows.
Details: Booker, who's received death threats from 2 South Florida men, remained calm as the vehicle crashed a few dozen feet from where he stood, as organizers asked everyone to leave the building, the Miami Herald reports. He stuck around for photos afterward.
What he's saying: Booker told Local 10 he dealt with "a lot of crises" as mayor of Newark, New Jersey. "The key is to remain calm and see what you can do to help other people," he said after the car accident. "The focus of this event was about voting rights."
Go deeper: Cory Booker: Everything you need to know about the 2020 candidate
Go deeper