2020 Democrats are focusing on Trump-centric topics in online ads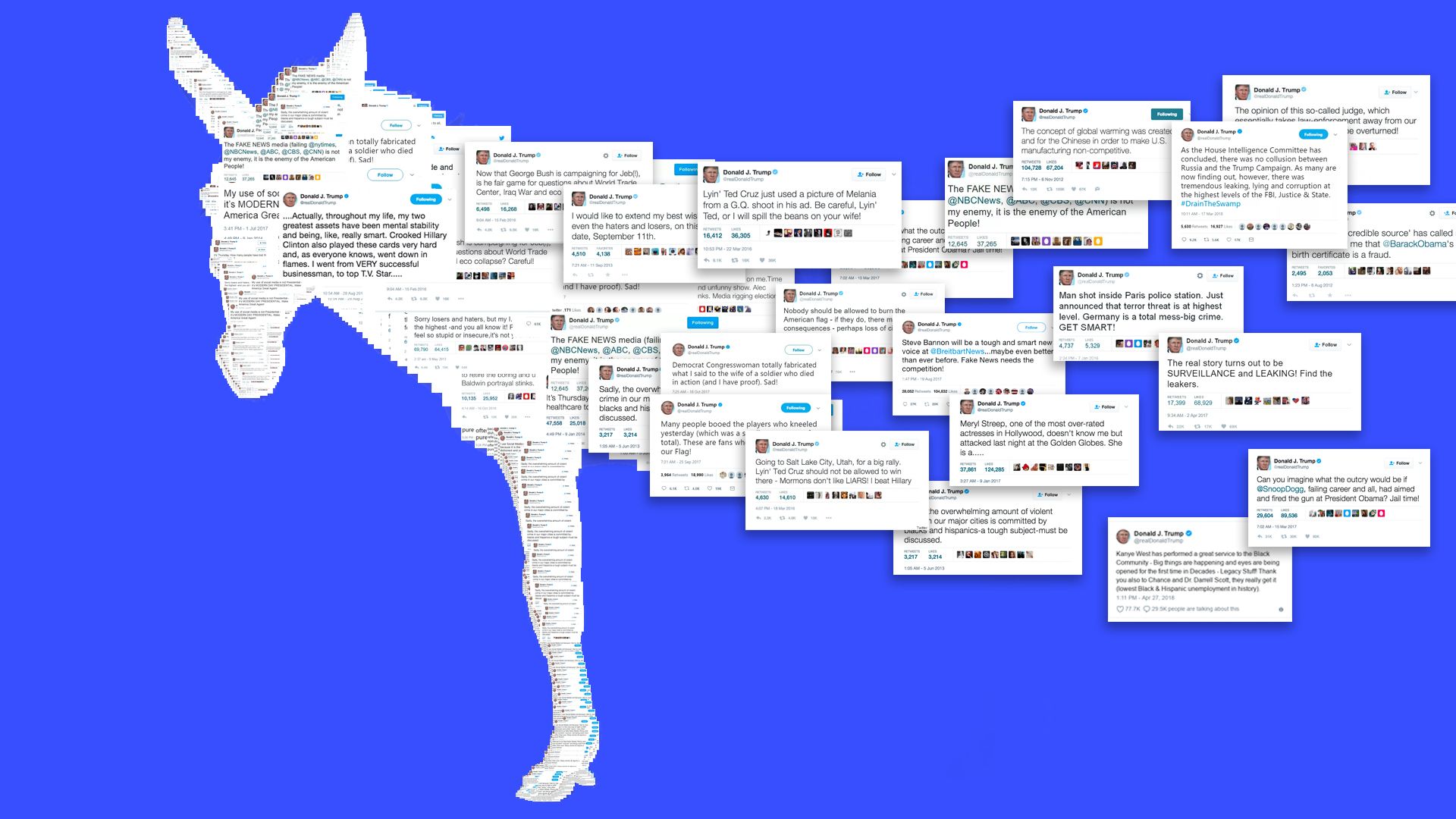 Onstage and on the air, 2020 Democrats are talking about topics like health care, student loans and reparations, but in the online scramble for donations and e-mail addresses, Trump-centric topics dominate the left's conversation.
The big picture: Hot-button issues like gun control, abortion, immigration and climate change are among the topics that have dominated digital advertising — mostly on Facebook and Google' since the midterms, according to data provided to Axios by the progressive group Tech for Campaigns.
Why it matters: Polarizing topics are being pushed via ads on social platforms, where algorithms elevate content that tends to be more emotion-driven. 
"On social media, you're in an attention war, and you need content that makes people stop scrolling — that's what these emotionally-charged issues do," said Greg Dale, the director of campaign relations for Tech for Campaigns.
A lot of the groups that are spending around these issues are involved in statewide races. That's particularly true for abortion at the state level, where legislative action has heated up in response to Republican power in D.C.
The bottom line: The need to get donations fast is driving a push toward more polarizing messaging. 
Go deeper