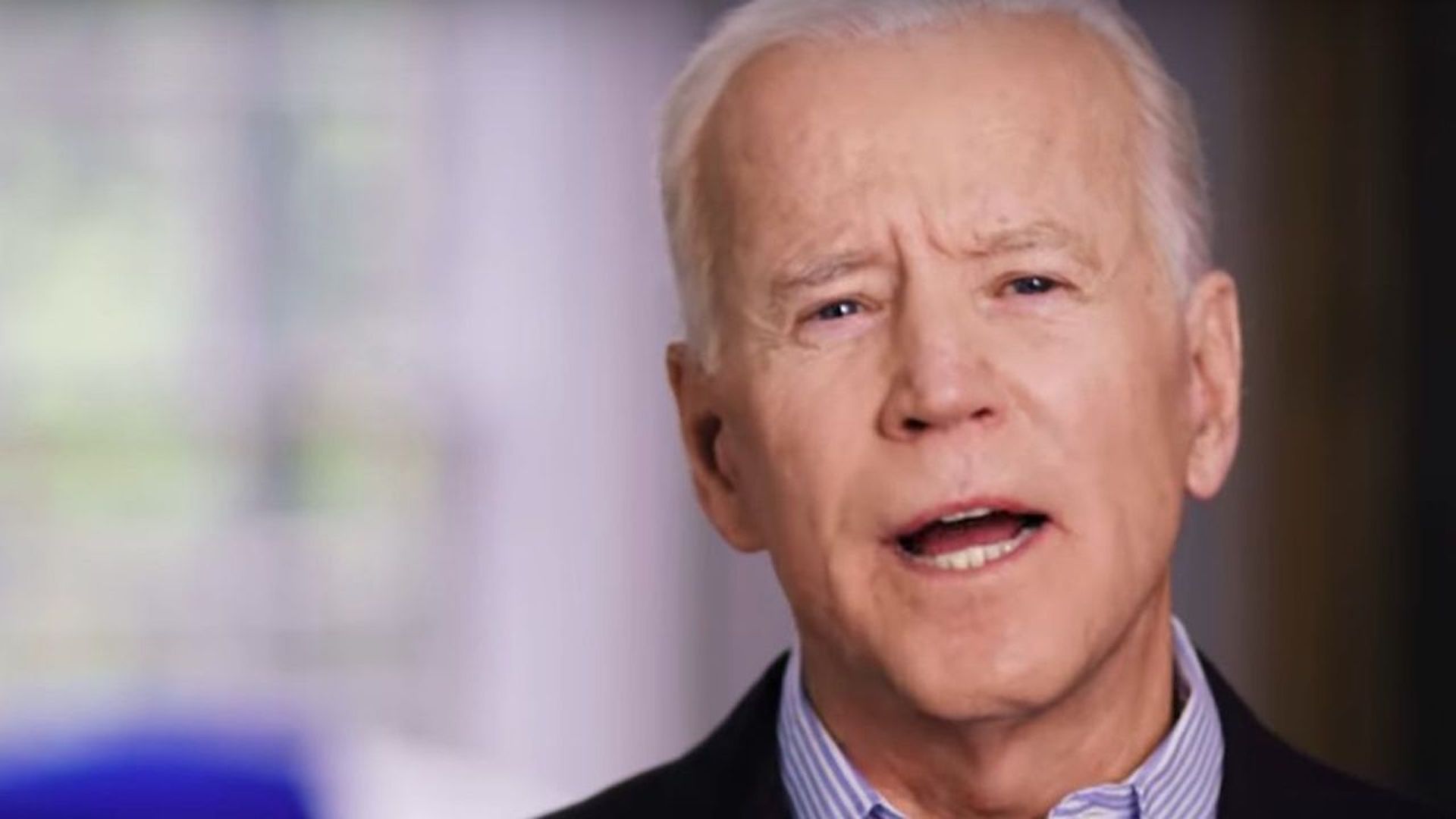 Joseph Robinette Biden is running for president for the 3rd time in 4 decades, with an announcement video focused on President Trump's response to the racist march in Charlottesville.
What they're saying: "Biden's sister and longtime political confidante, Valerie Biden Owens, described Trump's comments as a 'blow' to the man who had served as the No. 2 to America's first black president," the AP reports.
"'It really started percolating, and the essence of this was Charlottesville,' Biden Owens said. 'I can tell you that was a major motivating moment for my brother, and the entire family.'"
Why it matters: Absent a big surprise, the Democratic field is now set, with neither of the two early frontrunners bowing out.
Your cheat sheet on Biden launch day:
Trump welcomed him with a mean tweet: "Welcome to the race Sleepy Joe. I only hope you have the intelligence, long in doubt, to wage a successful primary campaign."
There was no immediate Obama endorsement (Biden claims he asked his former boss not to deliver one.)
And Biden hired Bernie's 2016 press secretary, Symone Sanders, to advise the campaign.
Biden called "Anita Hill earlier this month to express his regret over 'what she endured' testifying against Justice Clarence Thomas at the 1991 Supreme Court hearings," the NYT reports.
"But Ms. Hill ... said she left the conversation feeling deeply unsatisfied and declined to characterize his words to her as an apology."
"She said she is not convinced that Mr. Biden truly accepts the harm he caused her and other women who suffered sexual harassment and gender violence."
Chris Christie to Tina Brown: "If Biden can make it through the primaries, he's the one Dem candidate who appeals to the white working-class voters who handed the election to Trump — and could hand 2020 to Biden instead."
Go deeper