Jared Kushner's "neutral" immigration plan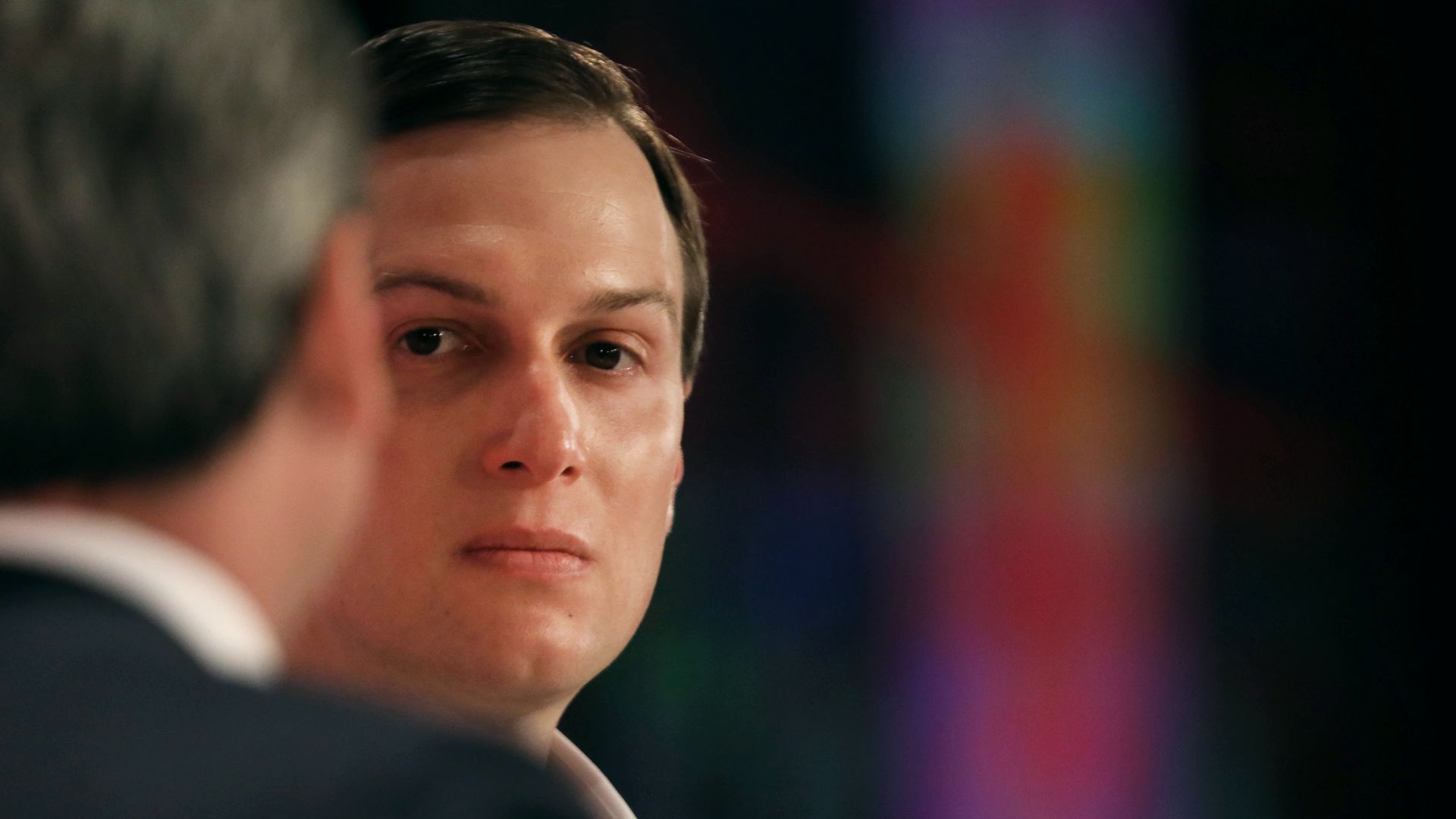 In his private briefings on his yet-to-be-released immigration plan, Jared Kushner has told people his plan will be "neutral" on immigration numbers, multiple administration and Hill sources familiar with the proposal tell Axios.
Why it matters: By neutral, Kushner says he means it will neither raise nor lower the overall number of legal immigrants coming into the U.S.
Kushner has told Axios' sources, which includes a handful of Republican lawmakers, that he wants the plan to increase the numbers of high-skilled immigrants entering the U.S. and to decrease the number of immigrants coming based on their family ties.
Kushner plans to turn his proposal into legislation and he told TIME's Brian Bennett on Tuesday that he would present the plan to President Trump in the coming days.
The big picture: Kushner is describing a broad plan — covering legal and illegal immigration, addressing asylum laws, seasonal guest worker programs for farmers and the hotel industry, interior enforcement and border security.
What we're hearing:
Most Republicans on the Hill have no idea what's in the plan, and our sources that have been briefed, both in the administration and on Capitol Hill, still have only a vague idea of what the final plan will entail.
Those we spoke to were unsure whether the plan will deal with DACA, which protects unauthorized immigrants who came to the U.S. as children from deportation. They expect to hear more from Kushner next week.
The players: Before Congress broke for Easter, Kushner began briefing a select group of Republican senators. Sens. Mike Lee, John Cornyn and Lindsey Graham — all of whom were involved in Kushner's criminal justice reform initiative — have been briefed on the top-level details of the plan.
Kushner has worked with White House advisor Stephen Miller, Council of Economic Advisers Chairman Kevin Hassett and various outside groups, including within the Koch Network, in drafting the proposal.
What's next: Kushner has assembled a team of lawyers within the White House to aid him in transforming the proposal into legislation. He has also asked Hassett's Council of Economic Advisers to do modeling to "make sure the plan has positive effects on GDP growth and wage growth," according to another person familiar with the plan.
The backdrop: After his win on prison reform, Kushner has spent months focused on finding an immigration compromise — a goal that has eluded both parties for many years.
Any plan faces enormous problems out of the gate. Trump wants to build a wall, speed up deportations and make it much harder for people to seek asylum in the U.S. Democrats want none of those things.
And immigration hard-liners remain suspicious of Kushner, whom they view as a left-leaning official inclined towards amnesty. "Kushner's not a restrictionist. He's an Upper East Side liberal Democrat. He doesn't have much invested in the immigration issue," said Mark Krikorian, executive director of the anti-immigrant Center for Immigration Studies.
The bottom line: A source familiar with Kushner's thinking said he is "under no illusions" about how difficult it's going to be to get an immigration deal. And that's just as well, because nobody we've spoken to on Capitol Hill thinks a big immigration bill has a prayer this year.
Go deeper: Inside Kushner's immigration plans
Go deeper