Sanders the standout 2020 presidential pick in progressive straw poll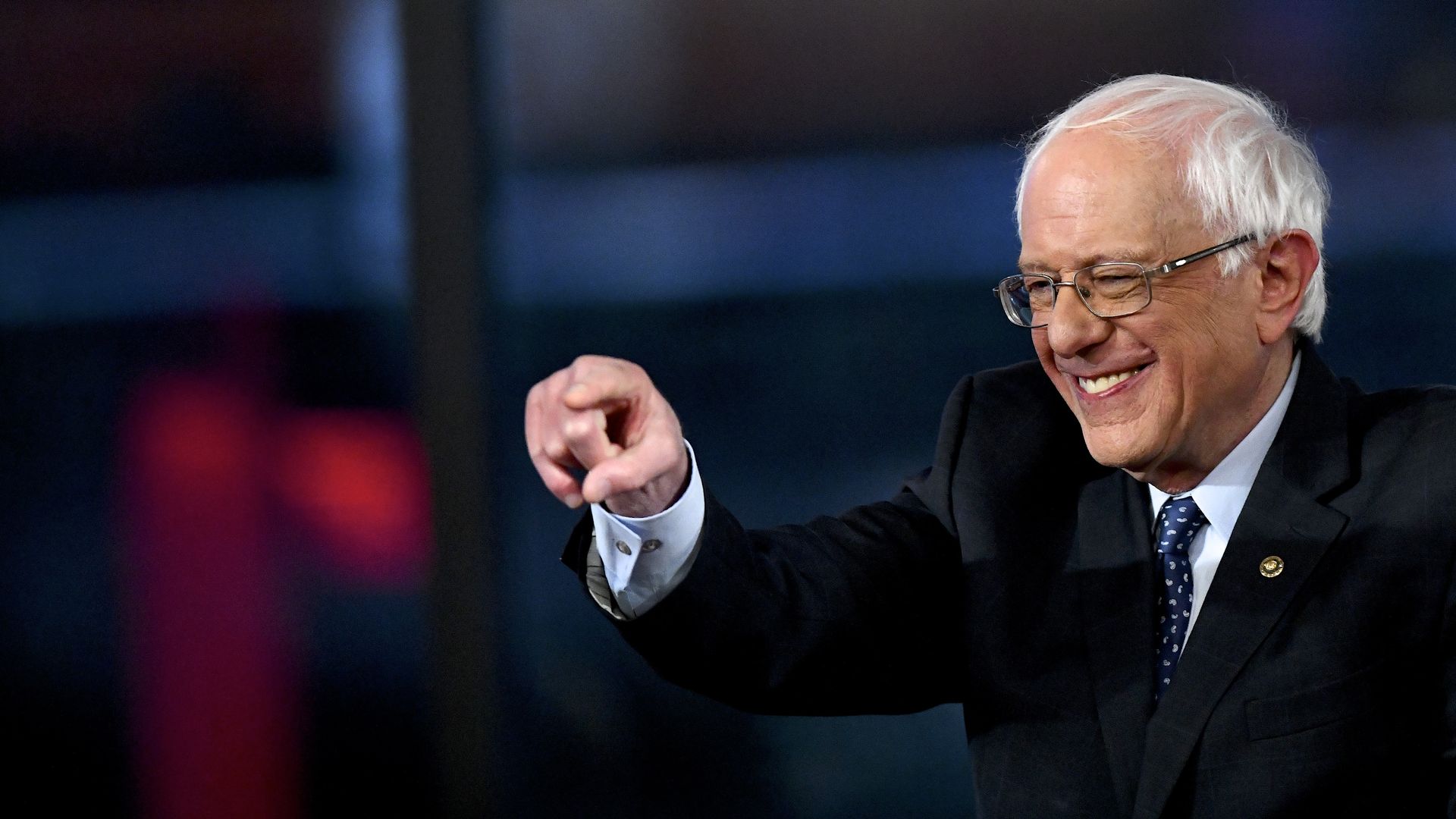 Sen. Bernie Sanders (I-Vt.) is the runaway preferred 2020 Democratic presidential candidate for progressive activists, a Democracy for America survey published early Tuesday shows.
Details: In the online survey of 96,641 DFA members, Sanders achieved 42.3% support — 30 points ahead of his closest rival, Sen. Elizabeth Warren (D-Mass.) (10.52%).
By the numbers: In the first DFA poll in December, Sanders led at 36.2%, with former Vice President Joe Biden second with 15%. Biden's support has now slumped to 8%, while South Bend, Indiana, Mayor Pete Buttigieg's soared from nowhere to 3rd spot, with 9.7% support.
Go deeper: Bernie Sanders: Everything you need to know about the 2020 candidate
Go deeper