E-commerce is upending Madison Avenue, led by Amazon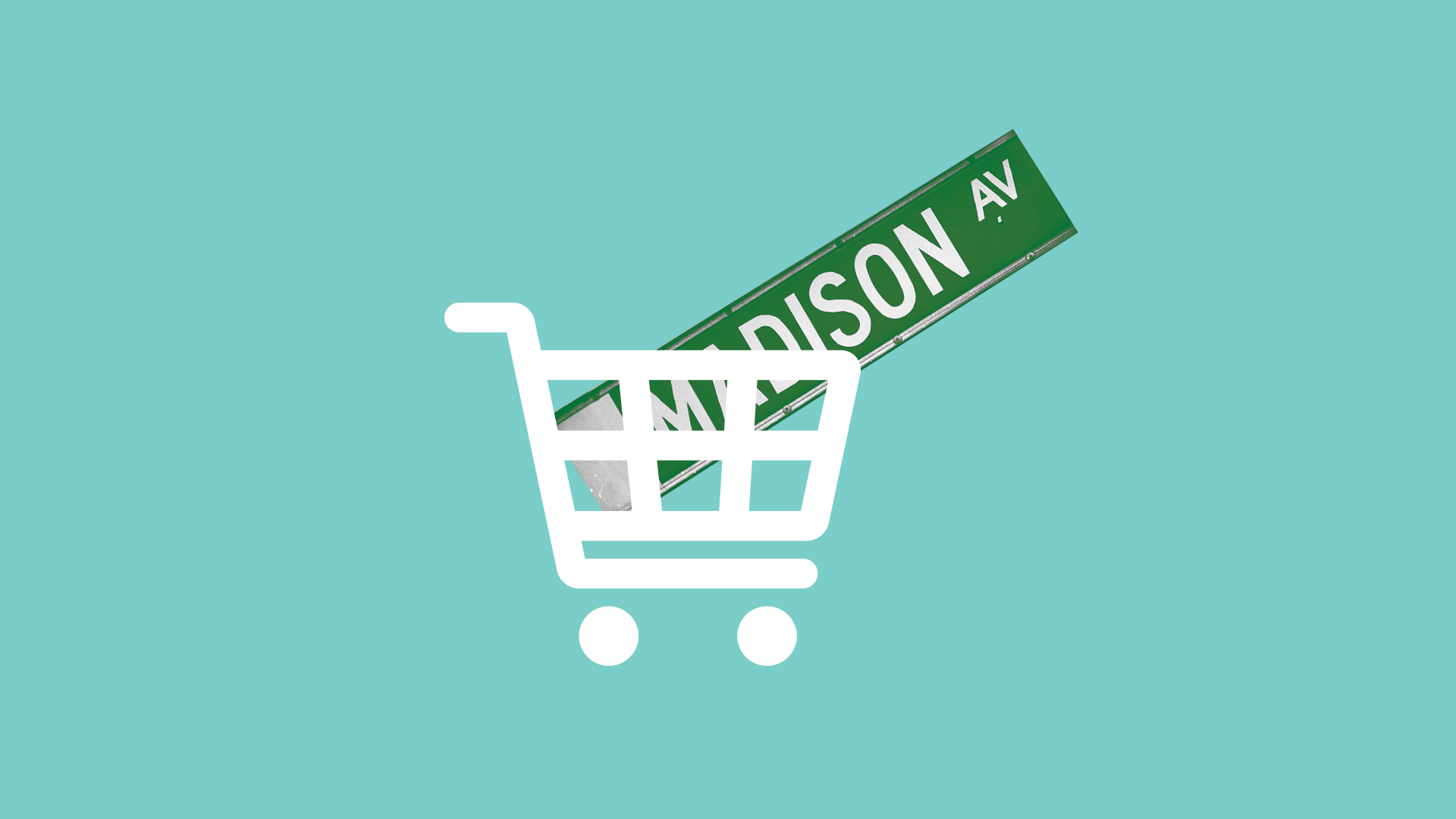 E-commerce is colliding with digital advertising and forcing traditional ad agencies to embrace data and distribution around specific platforms like Amazon and Google.
The big picture: Today's marketing landscape revolves around the major platforms (Google, Amazon, Facebook) that make money by offering brands a wide variety of advertising opportunities — from search and social media ads to sell to consumers directly, to video campaigns to improve a company's reputation.
"When we're thinking about growth as an agency, we're thinking about ecommerce growth, as well as performance marketing broadly, data science practices and content marketing. Ecommerce is a major focus."
— Tim Castree North America CEO, GroupM
Amazon has become a major focus.
"Theres' a flywheel within Amazon that bridges across your paid and organic presence there," says Wes MacLaggan, SVP of Marketing at Marin Software. "If other things do well — high reviews, ratings, etc. — you get better ad performance. An agency owning that end-to-end relationship can really help in that sense with executing on the ads themselves."
"Amazon is more or less attracting you by how profitable you can be," says Andrew Ruegger, Managing Partner and Head of Ecommerce & Data Science at GroupM. "The more you sell, the more free marketing Amazon will give you because you are moving units. A lot of work goes into connecting all pieces."
Between the lines: Ad agencies are having to retool to embrace the algorithm-driven platforms and features. That's ushering a new era of consolidation in the sector as they buy data companies.
French ad giant Publicis announced last Sunday it will acquire Epsilon, the data marketing arm of Alliance Data Systems Corporation, for a net price of $3.95 billion. The deal will give Publicis a leg-up on helping clients distribute their ads. Similar deals have happened in the past few years.
IPG bought Acxiom last year for $2.3 billion.
Dentsu Aegis Network bought a majority stake in Merkle in 2016.
On the flip side, consultancies are acquiring creative companies.
Accenture Interactive, the digital marketing arm of international consulting firm Accenture, announced two weeks ago that it is acquiring independent advertising agency Droga5.
WPP last year merged creative agency Y&R with digital network VML and creative powerhouse J. Walter Thompson (JWT) with Wunderman, which was more consultative, to create Wunderman Thompson.
Stagwell Group, a digital marketing agency holding group, poured a $100 million equity investment into MDC Partners last month to bolster its creative suite.
Last year, consulting group Infosys acquired of independent creative agency Wongdoody.
And some agencies are taking existing assets and creating practice groups to focus specifically on managing e-commerce partnerships.
Dentsu Aegis Network, for example, launched an Amazon-focused consulting firm called Sellwin. Dentsu Aegis Network President of Commerce Travis Johnson tells Axios that clients need an end-to-end solution.
"It's not just about ads, but also content, logistics, pricing, warehousing, forecasting, etc.," Johnson says. "What my clients need is rarely, 'Can you book me more ads?' It's how do I manage my Amazon strategy?"
Be smart: As one analyst put it to me, consultancies are trying to expand their influence in the corporate C-suite — to be able to be able to talk to the Chief Marketing Officer as well as the Chief Executive Officer.
But that'll be a tough long-term business pitch for Madison Avenue firms that are more focused on expanding to save existing client bases.
What's next: The big question is whether brands will move their e-commerce practices over to agencies that have expanded their sales and consultative skills, or to agencies that are getting better at data and insights.
"The problem is, not every company will be a credible full-stack provider," a advertising agency leader tells Axios. "It's all converging, but the traditional holding companies are in a particularly difficult spot."
Go deeper