Elizabeth Warren calls for Trump's impeachment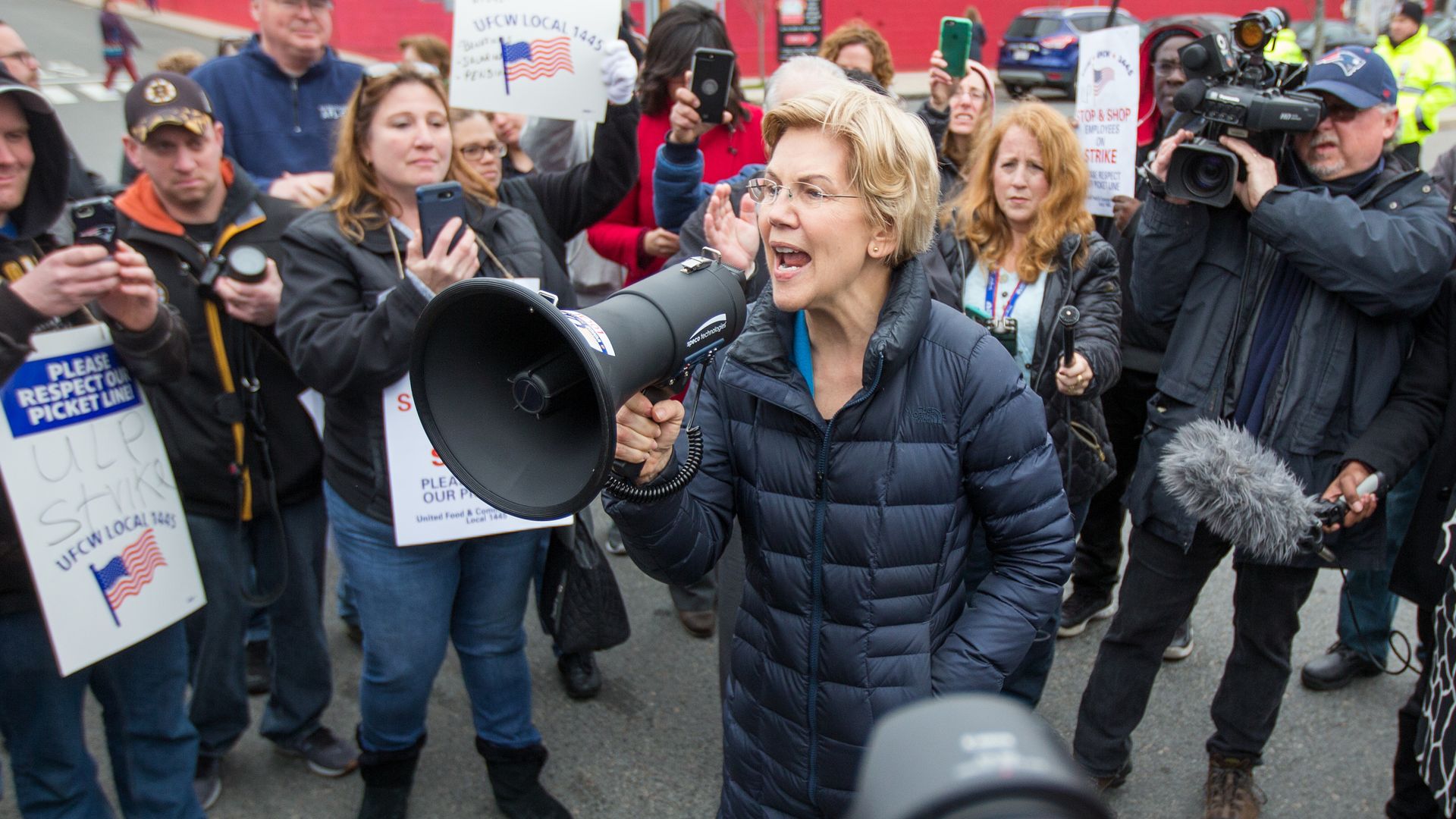 2020 presidential candidate Sen. Elizabeth Warren (D-Mass.) is calling for the impeachment of President Trump 1 day after the Mueller report was released.
Details: This is the furthest a 2020 presidential hopeful has gone in response to the report. Last Sunday, Warren said Trump "may not even be a free person," by the 2020 elections, reports Politico. This is also Warren's first bout with Trump since she announced her bid for the presidency.
What others are saying: House Oversight Committee chairman Elijah E. Cummings (D-Md.) told CNN he may move forward with the articles of impeachment proposed by Warren, but "I want to make sure that I've got all my facts in a row." Cummings said he wants to wait for Attorney General William Barr and Special Counsel Robert Muller to openly discuss the report first.
2020 presidential candidate Sen. Cory Booker (D-N.J.) told reporters on Friday it is too soon to talk about impeachment hearings. He said they don't even have a full version of the report and haven't had a chance to ask Mueller any questions.
Rep. Alexandria Ocasio-Cortez (D-N.Y.) also voiced support for the impeachment of Trump following the highly anticipated reveal of the Mueller report.
Go deeper: Trump reacts to Mueller report release: "I chose not to" end investigation
Go deeper