"Skinny" TV bundles keep getting fatter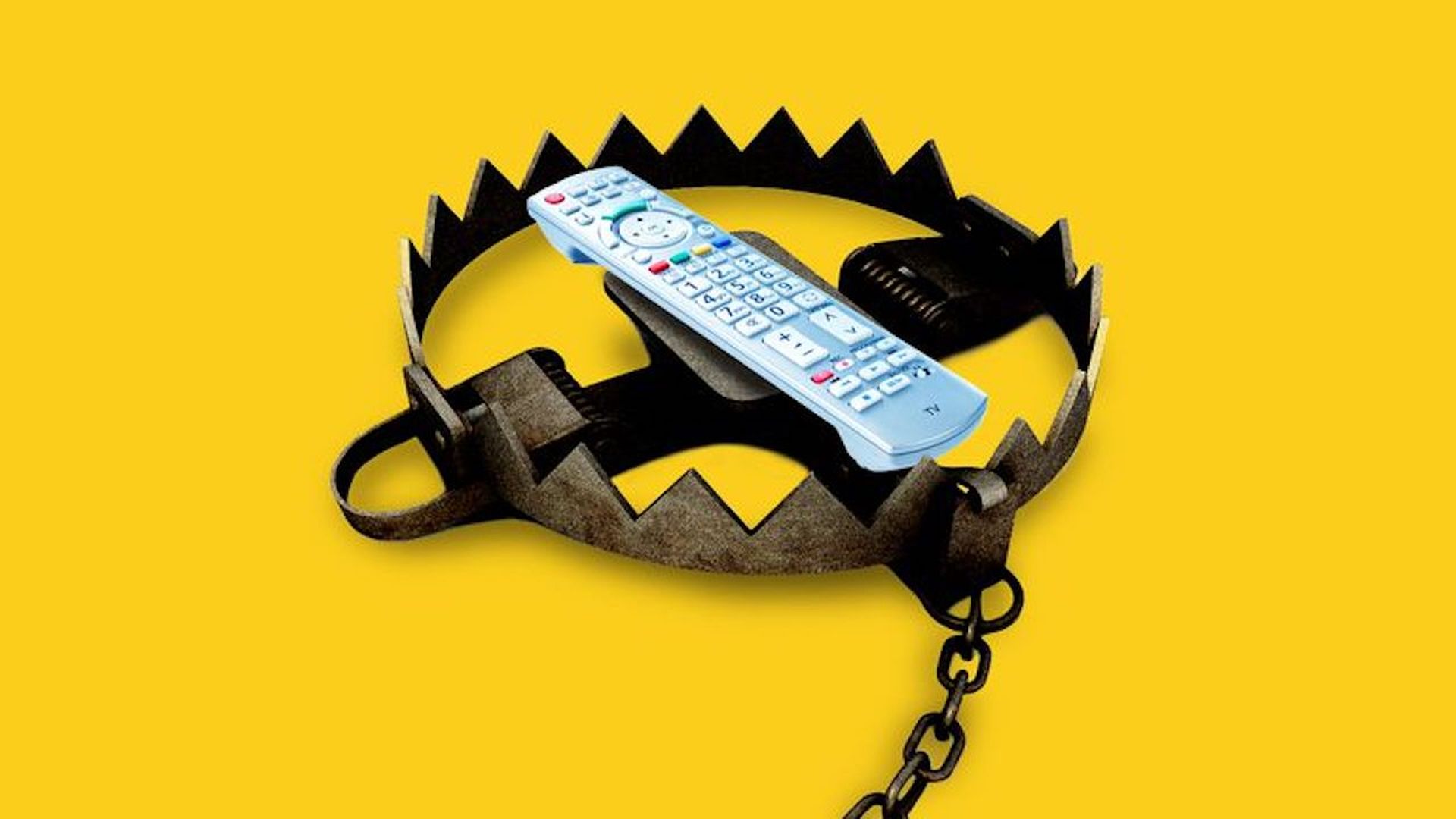 The cheap, digital live TV packages that Americans embraced in place of expensive cable packages are slowly becoming less of a bargain. Many of the popular "skinny bundle" live TV services, like Hulu with Live TV, YouTube TV and DirecTV Now, have increased their package prices this year.
Why it matters: The price hikes, which usually occur when skinny bundle packages add more channels, show that it's difficult for smaller digital TV packages to compete with the bloated and expensive pay TV packages that they sought to displace.
Driving the news: YouTube TV announced Wednesday it is increasing its prices to $50 per month after striking a major multi-year distribution agreement with Discovery to provide channels like HGTV, Food Network, Animal Planet, Travel Channel, and more.
Hulu with Live TV increased the price of its package to $45 in January.
DirecTV Now increased the price of its smallest live TV package to $50 in March.
Be smart: The price increases across many of these skinny bundle packages show that the companies couldn't make the lower prices sustainable or profitable for the long haul.
Last year, AT&T's DirecTV NOW, Dish's Sling TV, Sony's Playstation Vue, and YouTube TV all announced similar price cuts within months of one another.
When the first skinny bundle package, Dish's Sling TV, debuted in 2015, the price for the smallest package was just $20. Now, the average package is roughly $45.
The big picture: The channel additions that are often causing the price increases demonstrate that consumers may actually like the broad choice they get from traditional cable and satellite packages more than they let on, but they want to be able to access that programming digitally, and across devices.
"Even at $50/month, YouTube TV and Hulu Live TV are great deals compared to traditional MVPD cable. They offer more flexibility and all the promises of TV Everywhere—cloud DVRs, the ability to hit 'pause' on one device and pick up the show on another days later, etc. Much better interfaces too."
—
Alan Wolk, co-founder and lead analyst at TV[R]EV.
Our thought bubble: The future of TV probably most closely resembles a combination of pay TV's scale and digital TV's efficiencies. This means consumers will either buy some sort of a digitized Pay-TV package that's a little cheaper than current standards, or a digital TV package that has the breadth of choices that consumers get from pay TV.
YouTube TV and Hulu TV are moving in this direction on the digital TV side.
Comcast's Xfinity X1 and Altice One are heading in this direction on the pay TV side.
What's next: T-Mobile launched a service like this on Wednesday called TVision Home, which has similar functionality. (It's an upgrade and rebranding of the cable service it acquired in 2017 called Layer3 TV.)
For now, the service will be accessible the same way cable companies like Comcast and Altice make their more digital-savvy pay TV packages accessible, through a hardware set-top box.
In the future, T-Mobile says it hopes to move in the direction of the YouTube TVs and Hulu TVs of the world — offering its TV as a downloadable software service app that can be accessed on any smart TV or mobile device.
Go deeper:
Go deeper