The wide Democratic field forces a bigger, longer, rougher 2020 race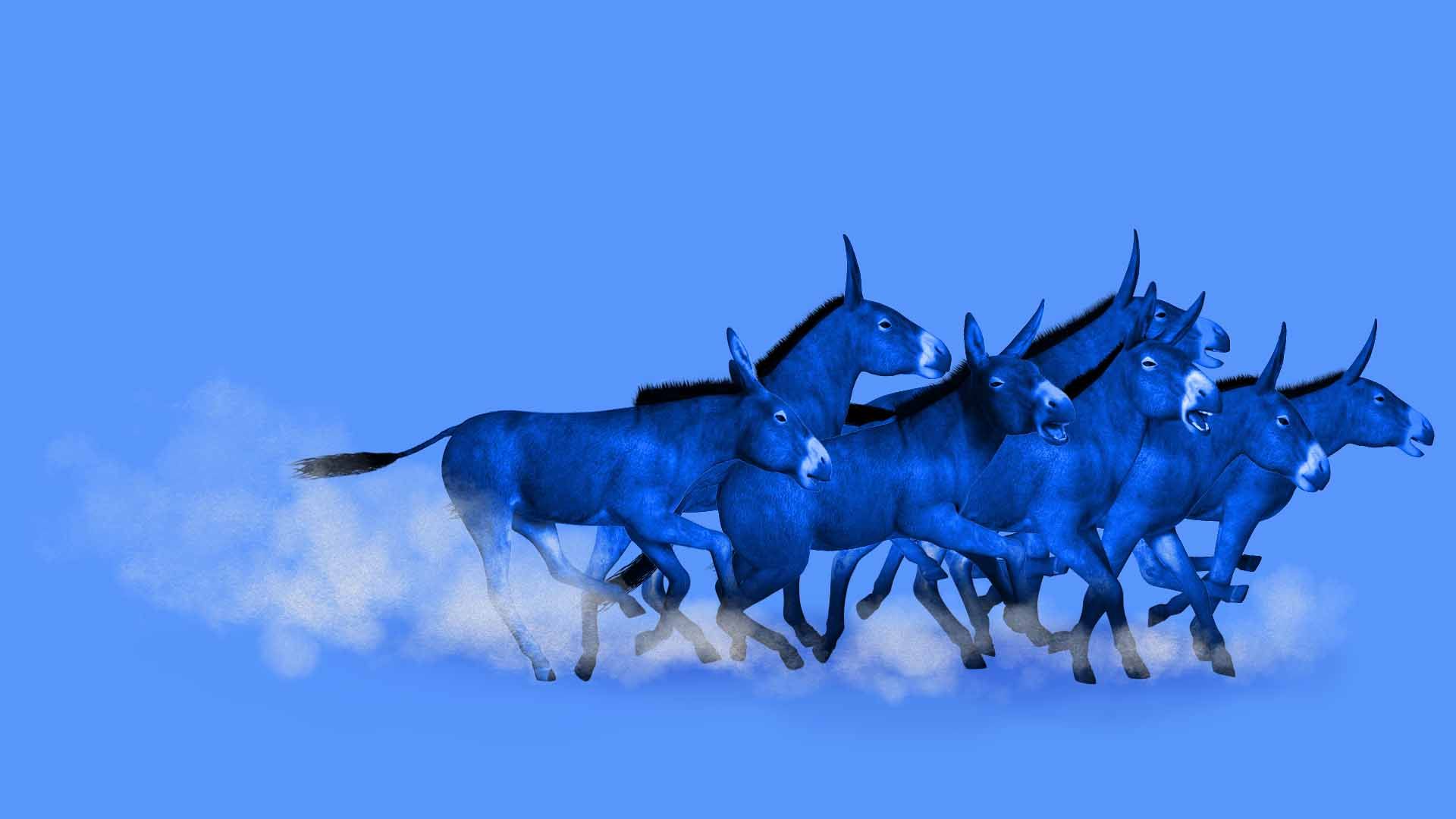 Democrats' 2020 race is already one for the history books: There's a tighter pack, more diversity, more authentically viable candidates, more early money, and more creative, meaty ideas than anyone expected.
Why it matters: This is a big, durable field of candidates with staying power — promising a long, diffuse scramble to define liberalism. It is unfolding in a reality distortion field, with early money and social media attention signaling Democrats are more liberal than they actually are.
The field has more lanes than were expected as the year began, so more candidates are likely to last until the snow flies:
Bernie Sanders' formidable fundraising means he starts stronger than expected.
Joe Biden starts weaker than expected, perhaps prolonging other candidates' runs. 
Pete Buttigieg started as a curiosity but now is a true force. He gave a speech about gay Americans last weekend that has been compared to Barack Obama's address on race, for having the potential to "live on past its moment," as MSNBC's Brian Williams put it.
Beto O'Rourke's sunniness promised to make him the field's crowd-pleaser, but he now could be diluted by Mayor Pete in competing as the fresh, new thing. 
Elizabeth Warren has announced a spate of clever, ambitious policy ideas that will keep her in the mix and conversation. 
Kamala Harris launched with a big bounce, and California's early spot in the primary calendar gives her a superpower you should not undervalue. 
A top veteran of Democratic politics tells me: "The race has gone to full steam preposterously early." Well, it's only getting faster and more crowded. 
Be smart ... The Trump plan is simple: Scream "socialist!" until Election Day and make it a stark choice — and not a referendum on his behavior.
He's betting the powerful swing to the Sanders left will play into his hands.
Go deeper:
Go deeper