The internet regulation booby-trap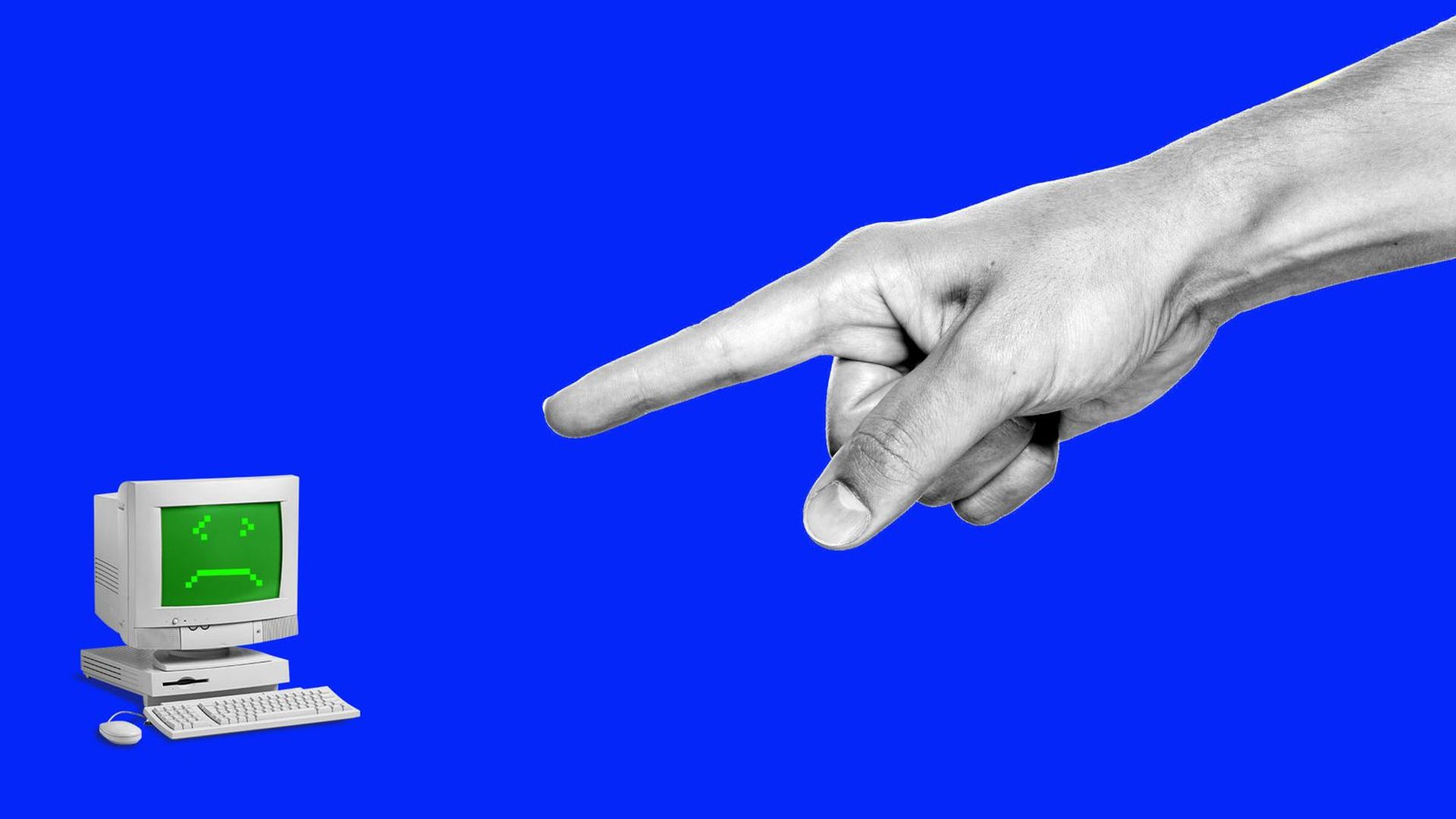 A new global wave of government rule-making for online platforms has some experts and advocates sounding a "be careful what you wish for" alarm before proposals get baked into law.
Why it matters: Once governments take a bigger role in deciding who can say what online, many of the new plans for limiting the distribution of hate speech, violent content and misinformation could also be used to narrow free speech and privacy rights, curtail political dissent and harm the internet in other unintended ways.
Driving the news:
On Monday, the U.K. government published a "white paper" draft policy that would hold tech companies liable for any harmful content they publish.
Tuesday, Sens. Mark Warner (D-Va.) and Deb Fischer (R-Neb.) introduced a bill aimed at banning large web platforms from using manipulative design features meant to capture users' consent or data.
Canada says it is pondering new regulations of internet companies, and in the wake of the shootings in Christchurch, New Zealand, Australia has passed a sweeping new law with strong penalties for online services that distribute violent content.
The big picture: Internet laws, even more than other kinds of regulations, have a way of creating unintended consequences.
Many observers fear that the more complex and expensive compliance with the new laws turns out to be, the more likely it is that they will further entrench the power of the dominant tech superpowers — like Google, Facebook, Amazon and Apple — that can afford to follow them, and price out startups and challengers.
Some critics have also noted that laws empowering governments to make broad decisions about online content could easily be abused by capricious or malicious regimes aiming to punish opponents and stifle dissenters.
What they're saying:
The American Civil Liberties Union, the Electronic Frontier Foundation and several other civil liberties groups fired off a broadside last Friday reminding legislators that "The First Amendment's protections apply to online speech as much as to offline speech," citing a list of Supreme Court precedents.
"It's also possible that in the current moment [regulators] are moving too fast," writes Casey Newton in The Verge. "A white paper that announces its intention to ban 'trolling' and 'disinformation' but makes little attempt to define either gives me the shivers."
Our thought bubble: For years activists sought to protect the internet from regulation to preserve its value as an open forum for ideas and global dialogue. The argument carries less weight now that so many Americans see the online realm in a negative light. That leaves opponents of regulation instead saying, "Let's not make things any worse."
Flashback: The first major internet regulation in the U.S., the Communications Decency Act, passed decades ago as part of the Telecommunications Act of 1996.
Its central provisions restricting indecent content online were quickly thrown out by the courts as overly broad.
But one key rule that's still on the books, known as Section 230, protects online providers and platforms from legal responsibility for user-contributed content.
As a result, a law originally aimed at penalizing providers of potentially objectionable content wound up protecting them.
Be smart: The long-term impact of today's lawmaking might prove just as counter-intuitive. And if enough different laws are passed in enough countries, the very idea of a "global internet" could become history.
Go deeper