Sanders promises to release 10 years of his tax returns by next week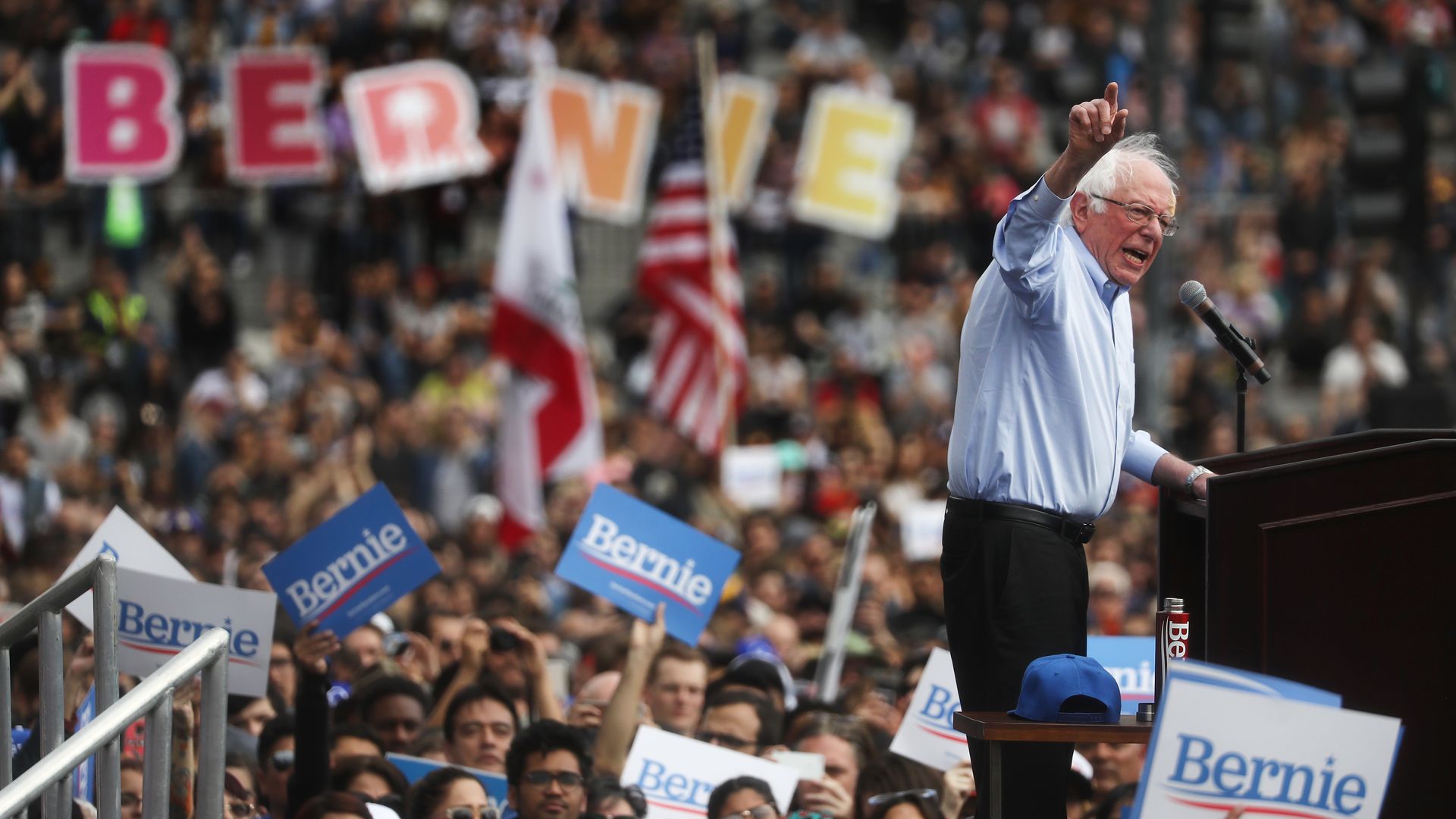 Sen. Bernie Sanders told The New York Times in an interview on Tuesday that he will release 10 years of his tax returns by Monday, April 15, after he had promised in February during a CNN town hall to release them "sooner than later."
"We wanted to release 10 years of tax returns. April 15, 2019, will be the 10th year, so I think you will see them."
Why it matters: Sanders, who has made attacks on wealth inequality a signature issue of his political career, has been dogged by questions of why he has waited so long to release his tax returns. Though he once ranked among the least wealthy members of the Senate, Sanders acknowledged to the Times that he is now a millionaire: "I wrote a best-selling book. If you write a best-selling book, you can be a millionaire, too."
The big picture: Several of Sanders' Democratic primary rivals have already released their 2018 returns, including Sens. Amy Klobuchar and Kirsten Gillibrand, and Washington Gov. Jay Inslee. Sen. Elizabeth Warren released 10 years worth of tax returns in August 2018 — well before she officially announced her 2020 candidacy.
Go deeper: Everything you need to know about 2020 candidate Bernie Sanders
Go deeper