Buttigieg targets Trump, Pence in warning LGBTQ struggles not over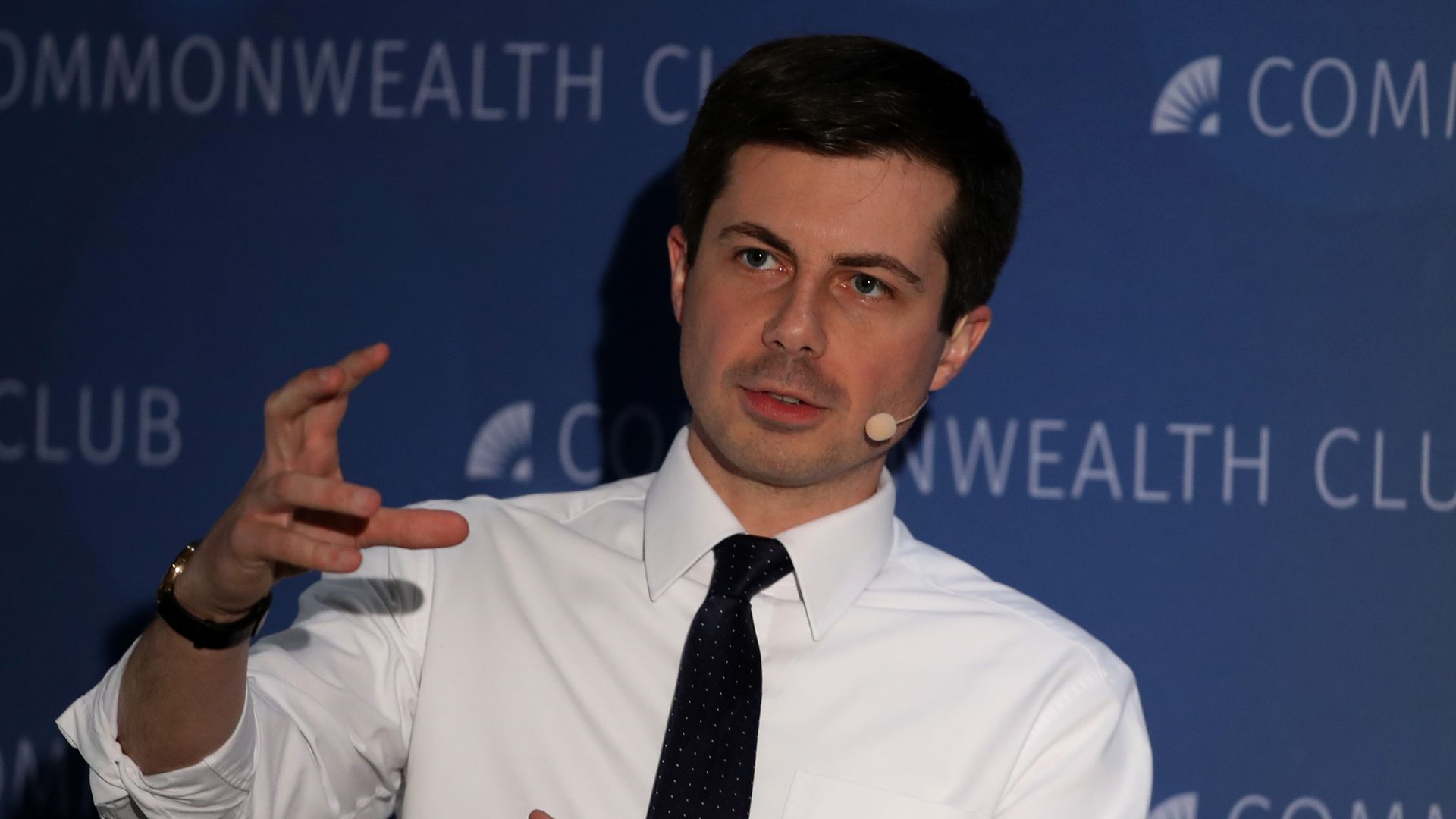 Democratic presidential hopeful Pete Buttigieg directly addressed Vice President Mike Pence in a speech Sunday, saying his marriage to Chasten Glezman made him a better man and moved him closer to God.
What he's saying: Buttigieg told the LGBTQ Victory Fund event the message that being gay is wrong puts people at war with themselves and their maker. "That's the thing that I wish the Mike Pences of the world would understand," the South Bend, Indiana, mayor said. "That if you have a problem with who I am, your problem is not with me. Your quarrel, sir, is with my creator."
The big picture: Pence has described himself as a "Christian, a conservative and a Republican, in that order and previously voiced his opposition to same-sex marriage. Buttigieg would be the first openly gay U.S. president if elected in 2020.
Details: At the annual LGBTQ Victory Fund event, Buttigieg described his coming to terms with being gay as "a kind of war." "If you could have offered me a pill that could make me straight, I would have swallowed it," he said, adding if he could've determined what made him gay, he would've cut it with a knife. "... Thank God there was no pill. Thank God there was no knife," he said.
"The struggle is not over when transgender troops, ready to put their lives on the line for this country, have their careers threatened with ruin one tweet at a time by a commander in chief who himself pretended to be disabled to get out of serving when it was his turn."
Go deeper: Pete Buttigieg: Everything you need to know about the 2020 candidate
Go deeper