Snapchat launches new gaming service, platform and ad updates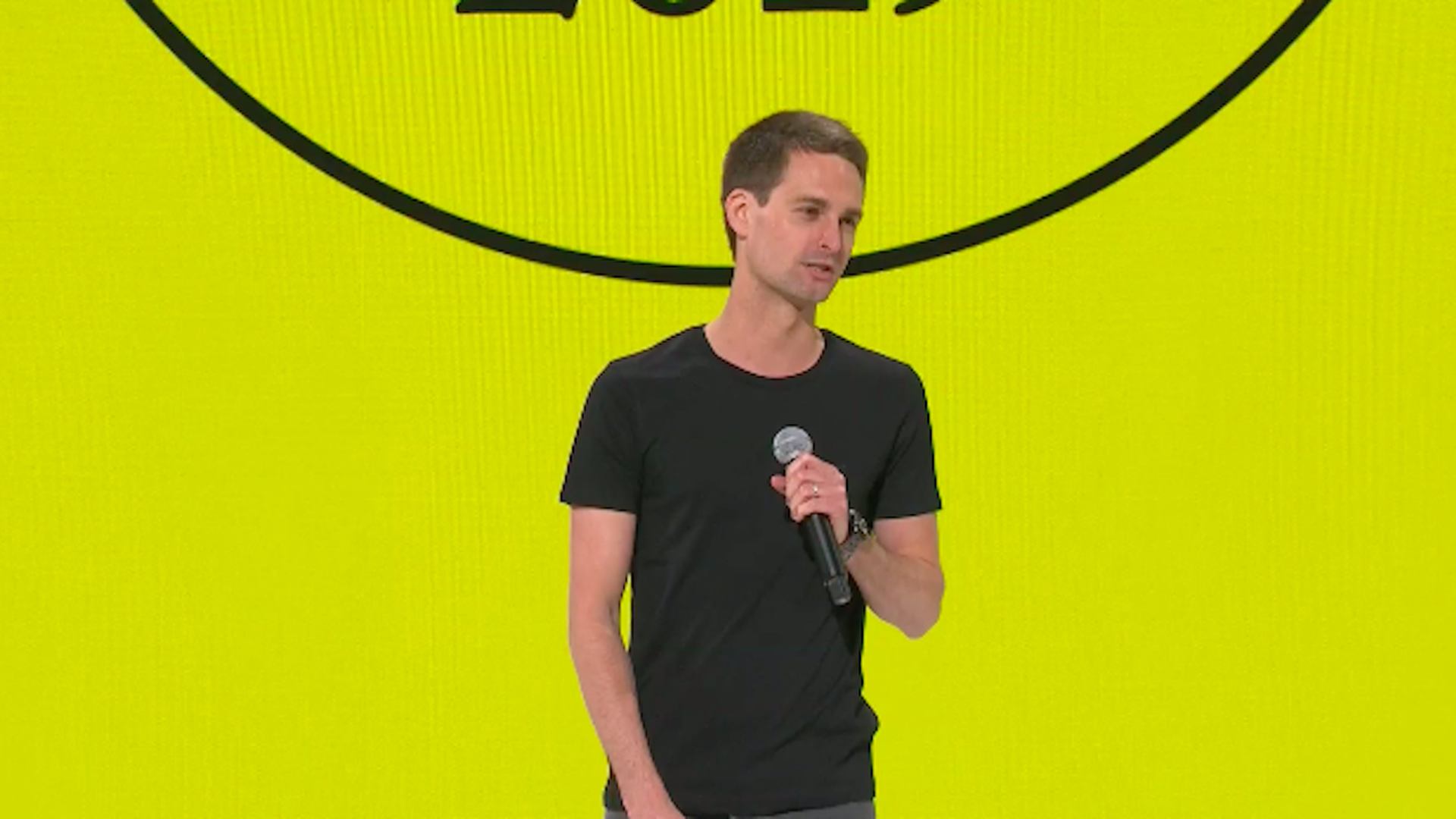 A slew of new updates, features and projects unveiled by Snap Inc. Thursday capture the Santa Monica-based "camera company" in mid-evolution, from a chat platform to a broker of value-added services modeled on China's tech giants.
Why it matters: Snap has faced investor skepticism that its media model of youth-oriented ephemeral photo and video sharing can support an ad business on the scale of Google's or Facebook's. The announcements at the first-ever Snapchat Partner Summit show that Snap intends both to keep growing its ad revenue while building revenue-generating services that users can access across apps and activities to increase engagement with Snap's products.
The details: Snap announced it will launch the Snap Audience Network, which will allow other companies to run "Snap ads" inside their own apps. Snap will allow advertisers to sell ads through its technology, while keeping a cut of the ad revenue.
This is a big deal because it would enable Snap to dramatically expand its ad revenue to compete with the likes of Google and Facebook, which have their own ad networks.
Yes, but: It's not set to launch for several months, and details of the ad targeting's workings were scant, as Recode's Kurt Wagner notes.
Snap also announced major updates for developers and its camera, and rolled out a new gaming platform as well as a slate of original shows.
Camera updates: Snap said it is updating its augmented reality (AR) studio, called the Lens Studio, to include more capabilities for users to create AR videos. It also introduced new camera search capabilities for users to search for items that they point at with their Snapchat camera. (Snapchat added camera search for Amazon products last year.)
Snap Kit (developer platform) updates: Snapchat announced new capabilities and partnerships within its Snap Kit, including the ability for Snapchat users to create "Stories" (strings of pictures and videos) that can be sent to other apps, like Tinder.
It is also making it possible for users to use Snapchat "Bitmojis" (cartoon avatars) in other apps, like Fitbit. And it's allowing outside developers from popular apps, like Netflix and VSCO, to design and build custom Snap filters and links that can be shared from their own apps into Snapchat for users to send to their friends.
Originals and content: As Axios previously reported, Snapchat debuted a new slate of original programming and announced the renewal of several shows. It said it would launch a new daily afternoon news show with Buzzfeed.
Snap Games: Snapchat introduced a brand new gaming platform called "Snap Games" that, beginning Thursday, will allow users to play real-time, multiplayer games with their friends.
Snapchat announced a slew of new original and third-party games from big gaming developers like Game Closure, PikPok, Spry Fox, Zeptolab, and Zynga. It said it is launching a new ad experience in games so all that "our (developer) partners can see monetization from day one."
Sources say the company is hopeful that gaming could provide Snapchat with an opportunity to take a cut of in-game purchases in the future.
Be smart: Tencent, one of China's biggest gaming companies, purchased a 10% stake in the company in 2017, which sources say have helped guide Snapchat's foray into gaming.
The big picture: The event comes just days after Apple announced a suite of new software services, including a new gaming platform, and after Google unveiled its new cloud gaming service, Stadia.
The bottom line: Tech giants are rushing to create better software to increase user engagement with their software and to make money off of things like payments, advertising and storage.
Go deeper