Boeing delays first uncrewed launch of Starliner to Space Station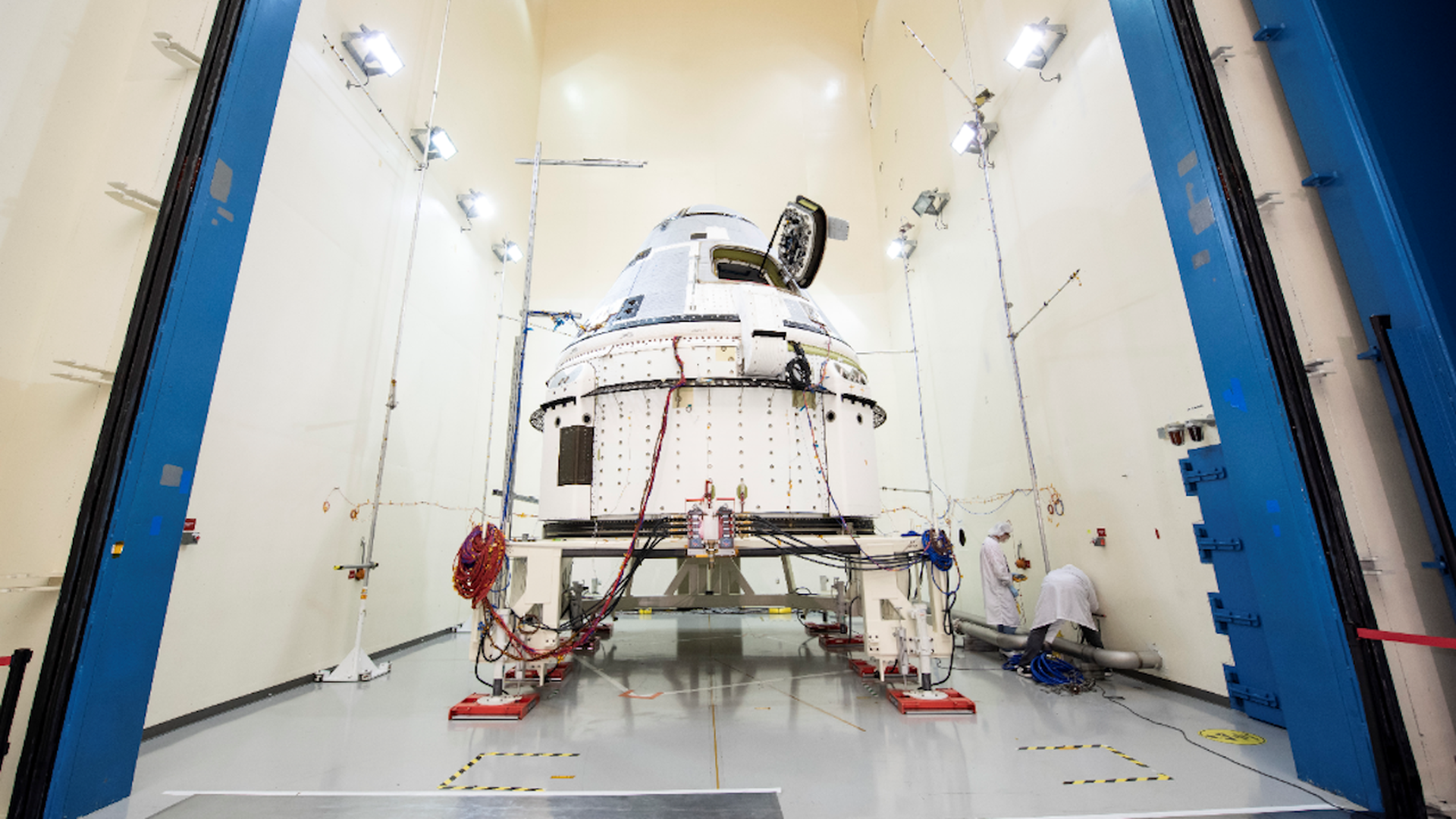 Boeing's first uncrewed test flight of its CST-100 Starliner spacecraft to the International Space Station is delayed until at least August, according to a NASA statement released on Wednesday.
Why it matters: Boeing initially targeted this spring for its first uncrewed flight of the Starliner. This most recent delay could push back the space system's first crewed launch, which, at the moment, is still expected to happen before the end of the year. A slip in the schedule like this could mean that NASA will need to continue relying on Russian rockets to launch astronauts to the ISS longer than expected.
Boeing and NASA decided to delay the mission citing "limited launch opportunities in April and May" as well as an Air Force launch that takes priority in June. This delay comes on the heels of the U.S. and other countries grounding Boeing's 737 MAX planes, putting the company in the public spotlight in a way it hasn't been in years.
Where it stands: SpaceX — the other company under contract with NASA for missions to the Space Station — launched its first successful uncrewed test flight of its Crew Dragon to the Space Station on March 2, marking a win for the Elon Musk-founded company and NASA's multibillion-dollar investment.
While SpaceX was originally targeting July for its first crewed test, it's likely that will slip to later in the year.
NASA currently pays about $75 million per seat aboard Russia's Soyuz rocket.
Background: NASA's Commercial Crew Program began as a replacement for the agency's space shuttle, which flew its last mission in 2011. It was initially expected that the contractors chosen for the program would start flying NASA astronauts to the Space Station by 2015, however, due to budgetary issues and technical delays, that didn't happen.
Today, SpaceX and Boeing are closer than ever to flying people into space from American soil, but they still have a long way to go before they get there.
Go deeper:
Go deeper