Three retail startups enter the $1 billion unicorn club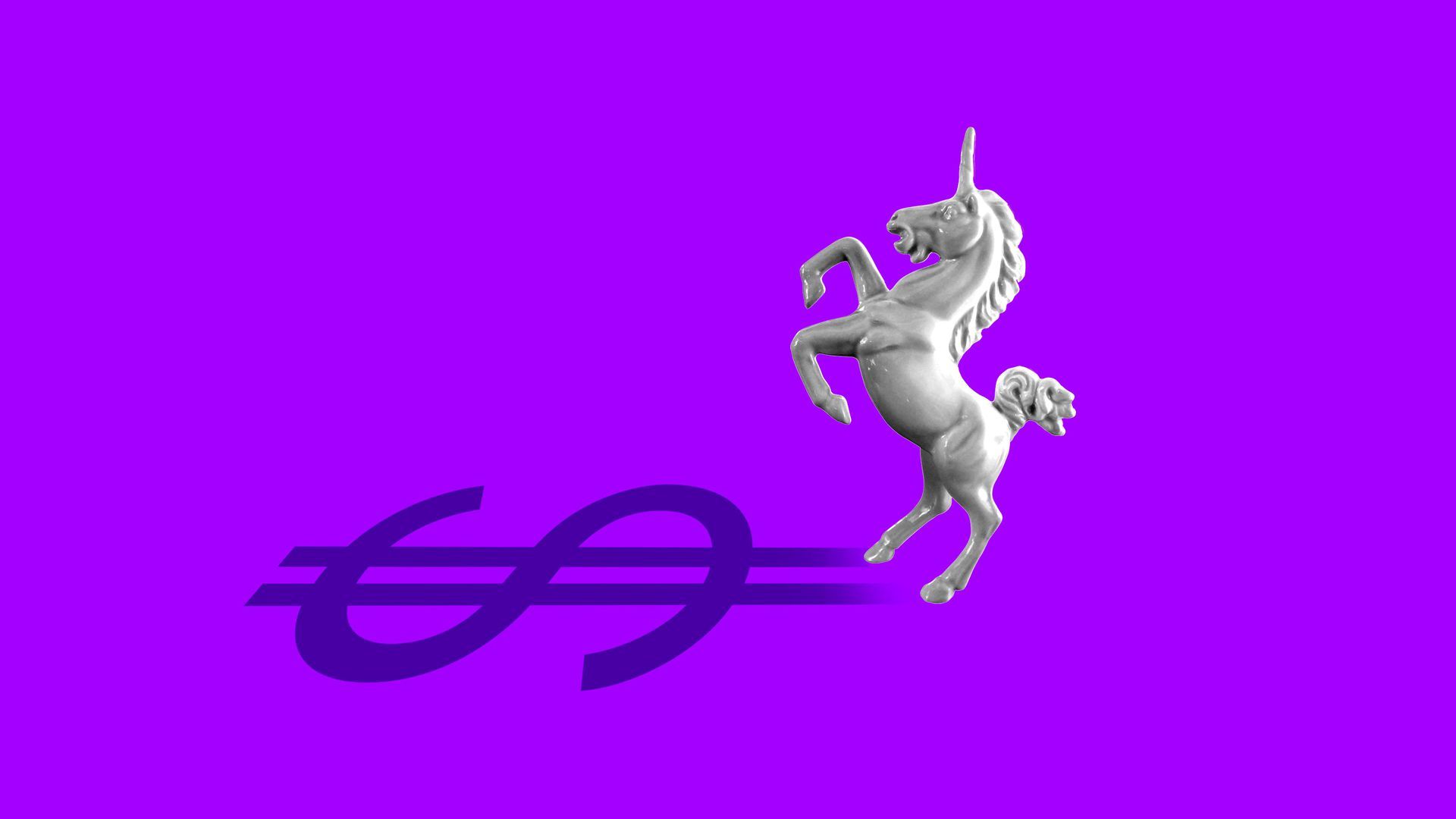 As once-thriving retailers like Gap, Victoria's Secret and JCPenney announce almost 5,000 store closings in just 2019, three retail startups have hit valuations of $1 billion or more — and entered the exclusive "unicorn" club.
Driving the news: In the past 10 days, Rent the Runway, Glossier and Casper have all topped $1 billion valuations. The success of the three charts the future of retail — a landscape peppered with tech-infused startups that begin online then go to Main Street.
Why it matters: These are physical product companies that, arguably, are being valued like software companies, notes Axios' Dan Primack.
All three companies have capitalized on a trend we've dubbed "the Instagramification of retail": New retailers are conducting most of their business online but building out a small number of shops in the glitziest parts of big cities to function as profitable billboards.
Shoppers — the majority of them Gen Zers and millennials — can swing by Rent the Runway's swanky D.C. showroom or Glossier's beautifully designed New York flagship to take a selfie or browse dresses and lipsticks as if walking around inside an Instagram post come to life.
Casper's stores, which are called "Dreameries" and include giant beds for patrons to take naps on, are also trying to sell the lifestyle instead of the mattress — in hopes the customer will eventually buy into both.
But, but, but: Such startups should beware the competition, says Moody's lead retail analyst Charlie O'Shea. "One of the key risks to the innovator is the copycat phenomenon whereby a larger, better-capitalized company recognizes the opportunity and decides to compete in the space," he says.
This is already happening in the mattress industry. Amazon has Casper and other mattress sellers spooked with its recent entry into the industry.
Go deeper