Lara Trump: President beats "flash in pan" O'Rourke on crowd sizes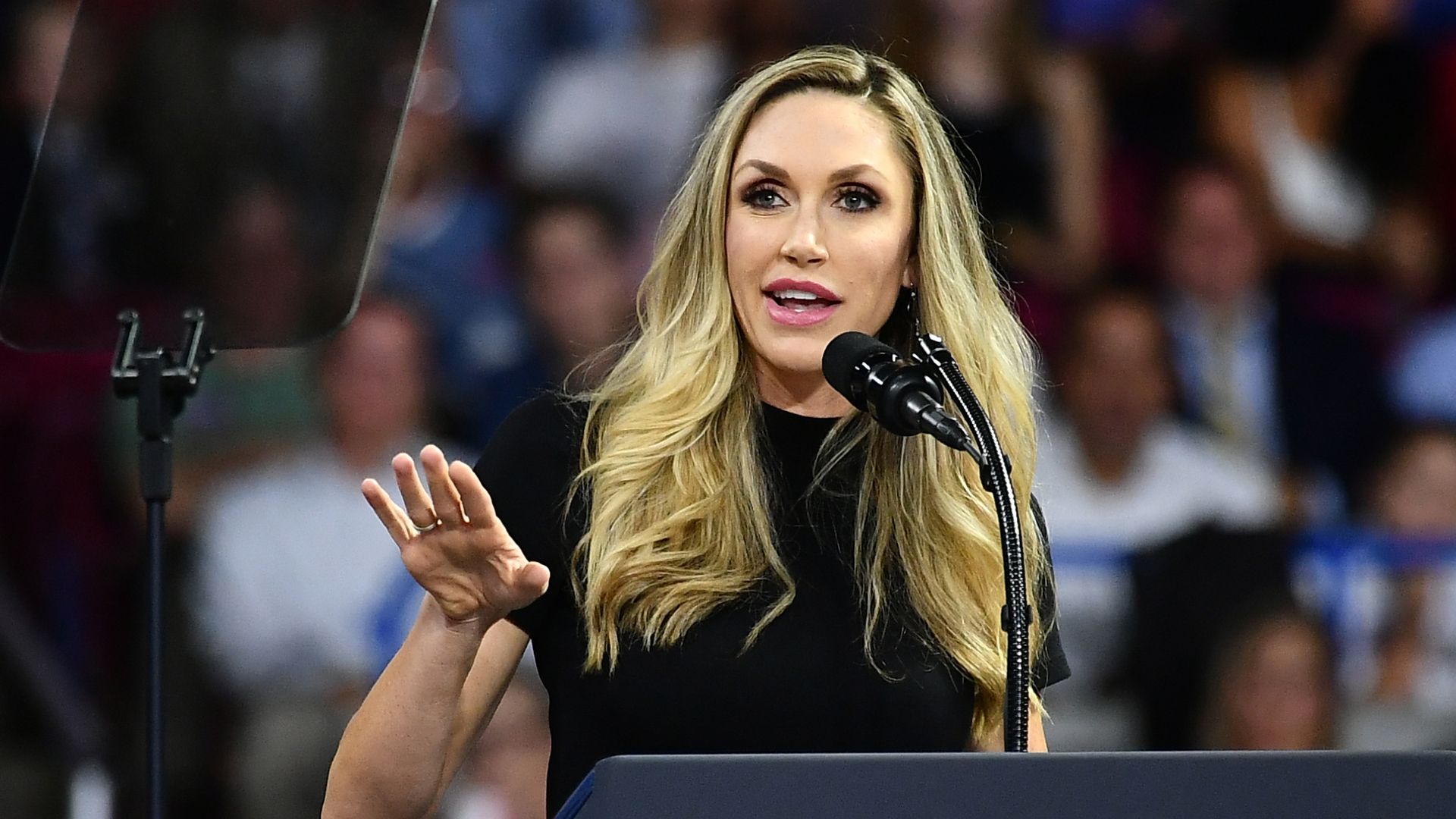 Democratic candidate Beto O'Rourke is "a great skateboarder," but he can't compete with President Trump on crowd sizes, senior campaign adviser Lara Trump told Fox News' Steve Hilton on "The Next Revolution" Sunday.
What she's saying: "People are excited about him now, but what is he offering?" Trump's daughter-in-law said of O'Rourke. "I really don't know what he's running on or, quite frankly, other than socialism what are a lot of these Democrat candidates running on."
Details: O'Rourke's been drawing large crowds during his campaign, Hilton noted. "You really cannot compete with the crowds that this president draws," Lara Trump replied. She said the campaign was receiving rally RSVPs by the hundreds and thousands. "So we don't worry about Beto or anybody else," she said. "He seems to me to be a little bit of a flash in the pan candidate."
The big picture: President Trump seems to like to have the edge on crowd sizes, and on O'Rourke. He touted figures that later proved to be incorrect when comparing O'Rourke's audience size with his when the pair held rival rallies in El Paso, Texas, last month.
Trump's healthcare plan: During her interview with Hilton, Lara Trump described the Affordable Care Act as a "total disaster" and said the president was working to "fix healthcare." The Justice Department said last week the courts should strike down the entire Affordable Care Act. A lawsuit is pending before the 5th Circuit Court of Appeals. From there it would go to the Supreme Court.
On the Medicare for All bill, spearheaded by 2020 hopeful Sen. Bernie Sanders (I-Vt.), Lara Trump said: "How are we paying for that as a country?" She suggested people were "flocking to America," for medical procedures from countries like Canada, which have single-payer healthcare systems. The next big focus was probably to give a clear healthcare alternative, she said.
On the Mueller report, Trump told Hilton she hoped it would not be an issue of the 2020 election. "It's time for the country to move on," she said.
Reality check: Democrats don't seem ready to move on from the summary of Special Counsel Robert Mueller's report findings that Attorney General Bill Barr made public. They have begun a probe involving several committees that will include public hearings — with Barr set to testify on the report.
Go deeper: Beto O'Rourke surfs a Texas blue wave
Go deeper