First look: Oldest candidates are winning the youngest vote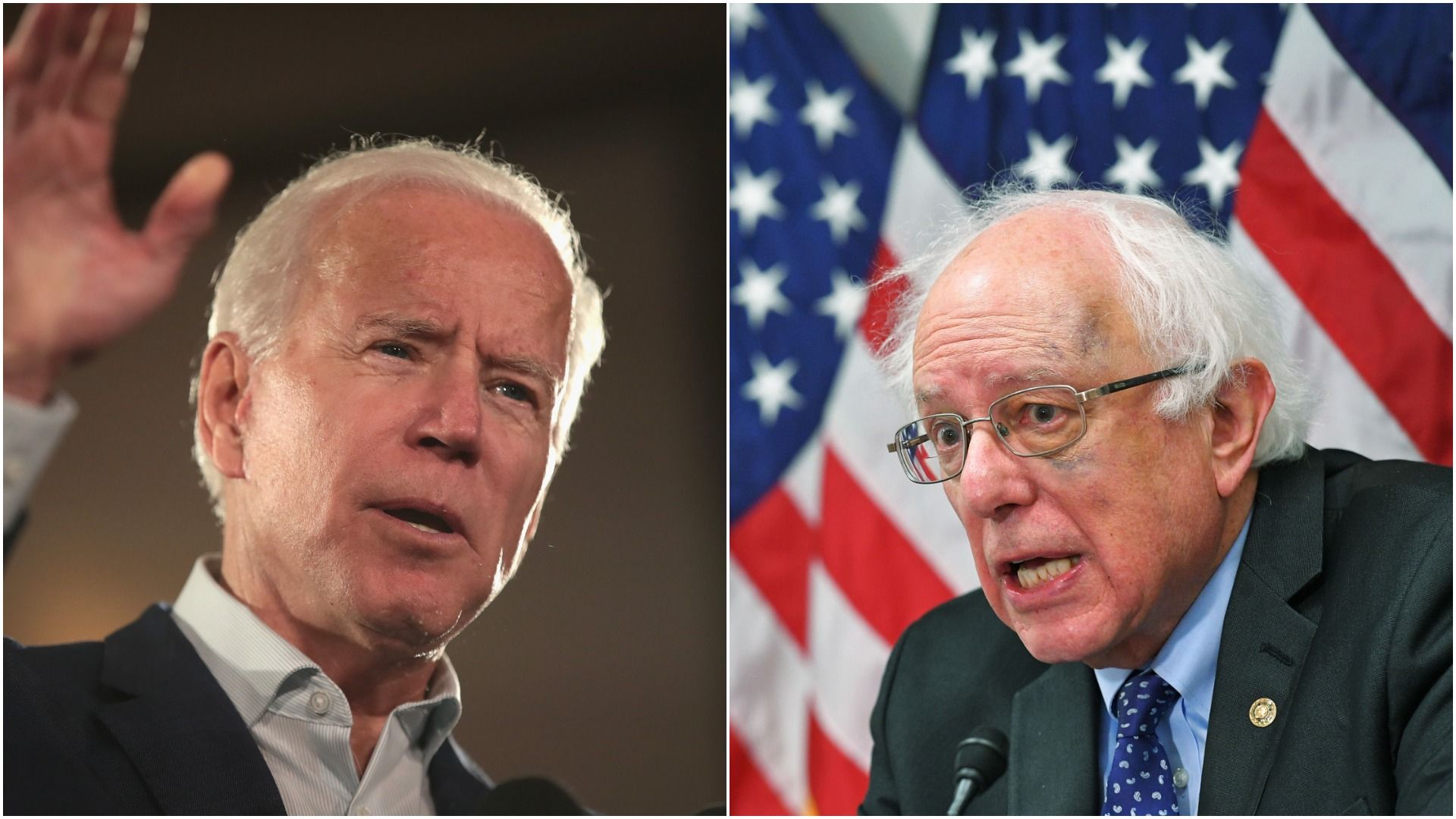 Sen. Bernie Sanders, who at 77 is the oldest 2020 contender, is the favorite among 18- to 29-year-old likely Democratic primary voters at 31%, according to a new poll by Harvard's Institute of Politics (IOP) given first to Axios. Former Vice President Joe Biden follows in second place at 20%.
The big picture: Candidates with the most experience and name recognition are receiving more support among younger voters, as Hillary Clinton did at this point in the 2016 cycle. But we're still 19 months out from the 2020 election, giving lesser-known candidates ample time to win over young people, as Sanders ultimately did in 2016.
Context: In the same Harvard IOP survey conducted in spring 2015, around the time Sanders announced his 2016 presidential bill, Clinton was in the lead at 53% and Sanders polled at just 2%. But just 6 months later, Sanders held a lead over Clinton 44% to 41%.
By the numbers: IOP's latest poll has former Rep. Beto O'Rourke in third at 10%, then Sen. Kamala Harris at 5%, Sen. Elizabeth Warren at 4%, Sen. Cory Booker at 3%, and Andrew Yang at 2%.
Mayor Pete Buttigieg, Julián Castro, Rep. Tulsi Gabbard, Sen. Kirsten Gillibrand, Gov. Jay Inslee and Sen. Amy Klobuchar all polled at 1%.
20% of likely young Democratic primary voters were undecided.
Background: Voter turnout is usually low among young people. However, the 2018 midterm elections saw "the highest level of youth participating in a midterm cycle in at least the last 25 years," according to Tufts University's Center for Information & Research on Civic Learning and Engagement (CIRCLE).
Young voters also tend to lean liberal. In 2018, CIRCLE reported that 67% of young people voted for a House Democratic candidate, and 32% voted for a House Republican candidate, a 35-point gap.
Why it matters: The youngest Americans — millennials and Generation Z — will make up 37% of the electorate in 2020, per Pew Research.
"This will be one of the most significant sized youth vote than we've had in many years," John Della Volpe, director of polling for IOP, told Axios.
"Young people are more tuned in and likely to vote now than they were at this time 4 years ago and 8 years ago," he added. "For any other candidate to fight their way into the top 3 tier [of the Democratic presidential field], they will have to be incredibly competitive among young voters, if not win the youth vote entirely."
Methodology: Interviews of likely Democratic presidential primary voters were conducted between March 8 and March 20. The margin of error for this portion of the sample (n=934) was +/- 4.5% with a 95% confidence interval. The full poll of all 18- to 29-year-olds includes more than 3,000 interviews and will be released later this month.
Go deeper