Modi says India shot down a satellite to join space "super league"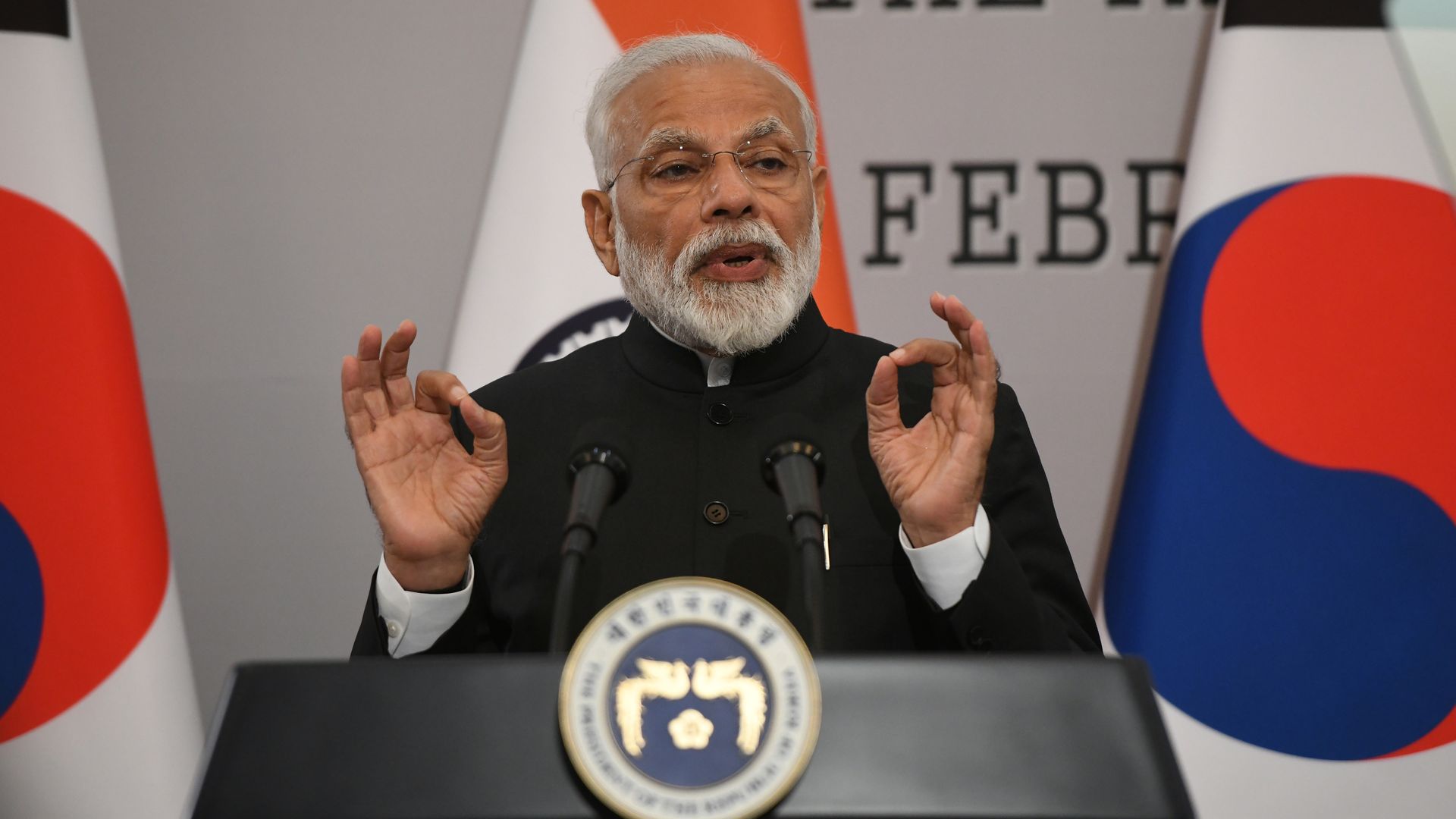 India has shot down a live, low-orbiting satellite in space with an anti-satellite missile, Prime Minister Narendra Modi said Wednesday in a televised address.
Why it matters: India joined a "super league" with the U.S., Russia and China after the feat, Modi said. "India registered its name as a space power," he said. The technology is "not directed against any particular country," according to Modi. But it risks escalating tension with Pakistan after February clashes in Kashmir. Modi faces a general election next month.
Go deeper: Pence directs NASA to send astronauts back to the moon within 5 years
Go deeper