Elizabeth Warren the trustbuster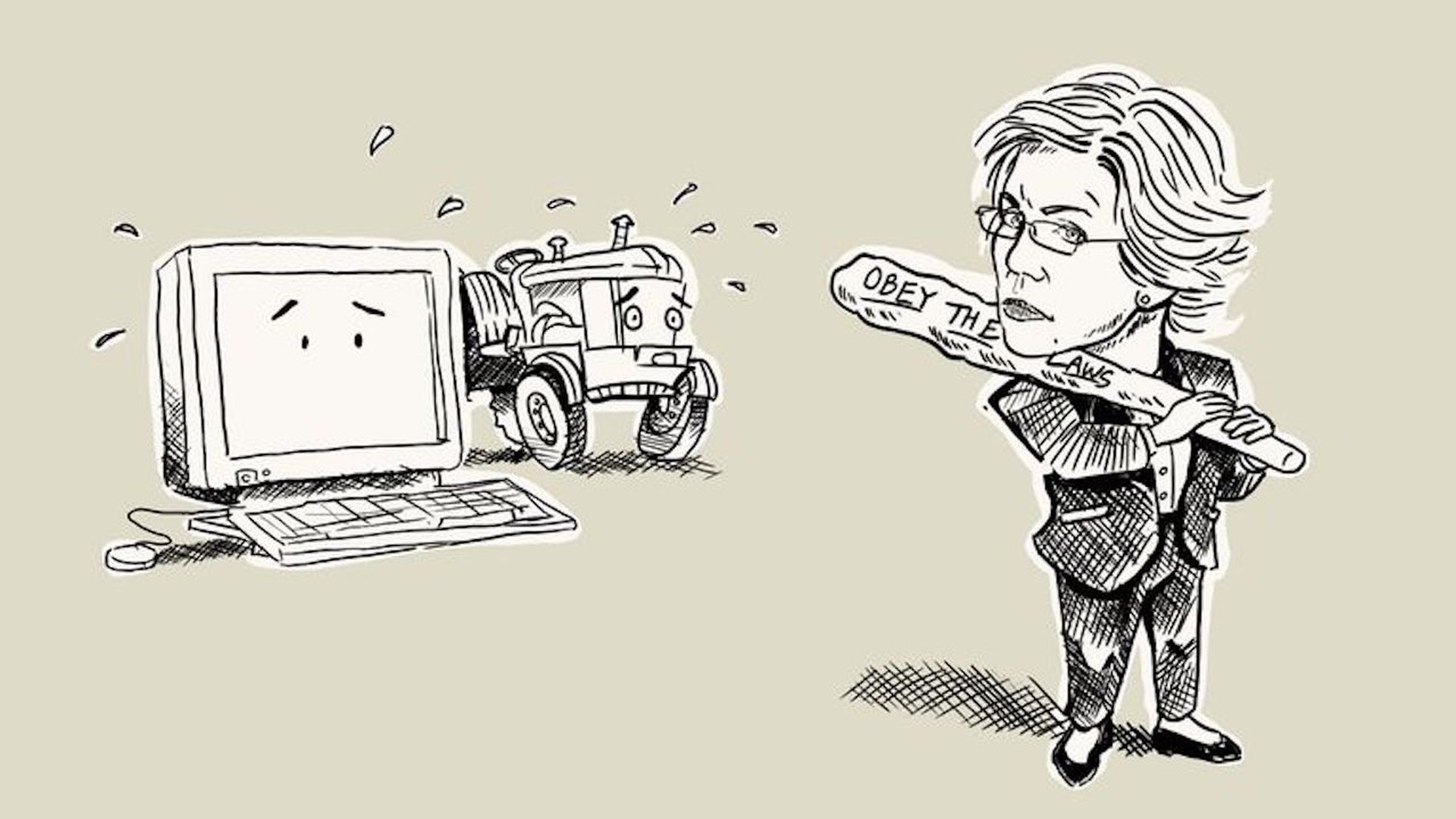 Sen. Elizabeth Warren's campaign has largely been overshadowed in recent weeks, but she's steadily unveiling a policy platform that would unravel years, if not decades, of corporate mega-mergers.
Driving the news: Today, her campaign put the target on Big Agriculture.
Warren said she would appoint trustbusters to reverse competitive and vertical mergers, including the Bayer-Monsanto merger of 2018 and in specific livestock industries such as chickens.
She would push for a right-to-repair that would end restrictions on where equipment could receive maintenance. This has ramifications (Apple) that go far beyond agriculture.
She would also support national restrictions on foreign ownership of farmland and agriculture companies.
The big picture: Warren is the most prominent elected booster of the idea that rising corporate concentration contributes to broader economic inequality and erodes innovation.
Activists, officials and academics who share this view place a lot of the blame squarely on the current legal standard for deciding antitrust cases, which is based on whether a company or merger is harming consumers specifically.
In court, whether consumers are being harmed often hinges on whether they'll see a price increase.
That makes it hard for regulators to bring cases against many deals or "free" services like Facebook or Google.
The bottom line: This school of thought has caught fire in the last couple of years in progressive circles in D.C., attracting its share of criticism in the process. Warren is the first presidential candidate to bet big that voters will care, too, and want a sea change here.
If she's right, it will substantially elevate the issue — and could leave some of America's most prominent companies scrambling to play defense.
What's next: We already know some industries Warren might target, thanks to a 2016 speech listing industries she said were suffering from consolidation.
✔️ Big Tech (earlier this month, she said she'd break up Google, Facebook and Amazon)
✔️Agriculture (her announcement today)
Banking
Airlines
Telecom
Health care
Big retail (she singled out Walmart)
Go deeper:
Go deeper