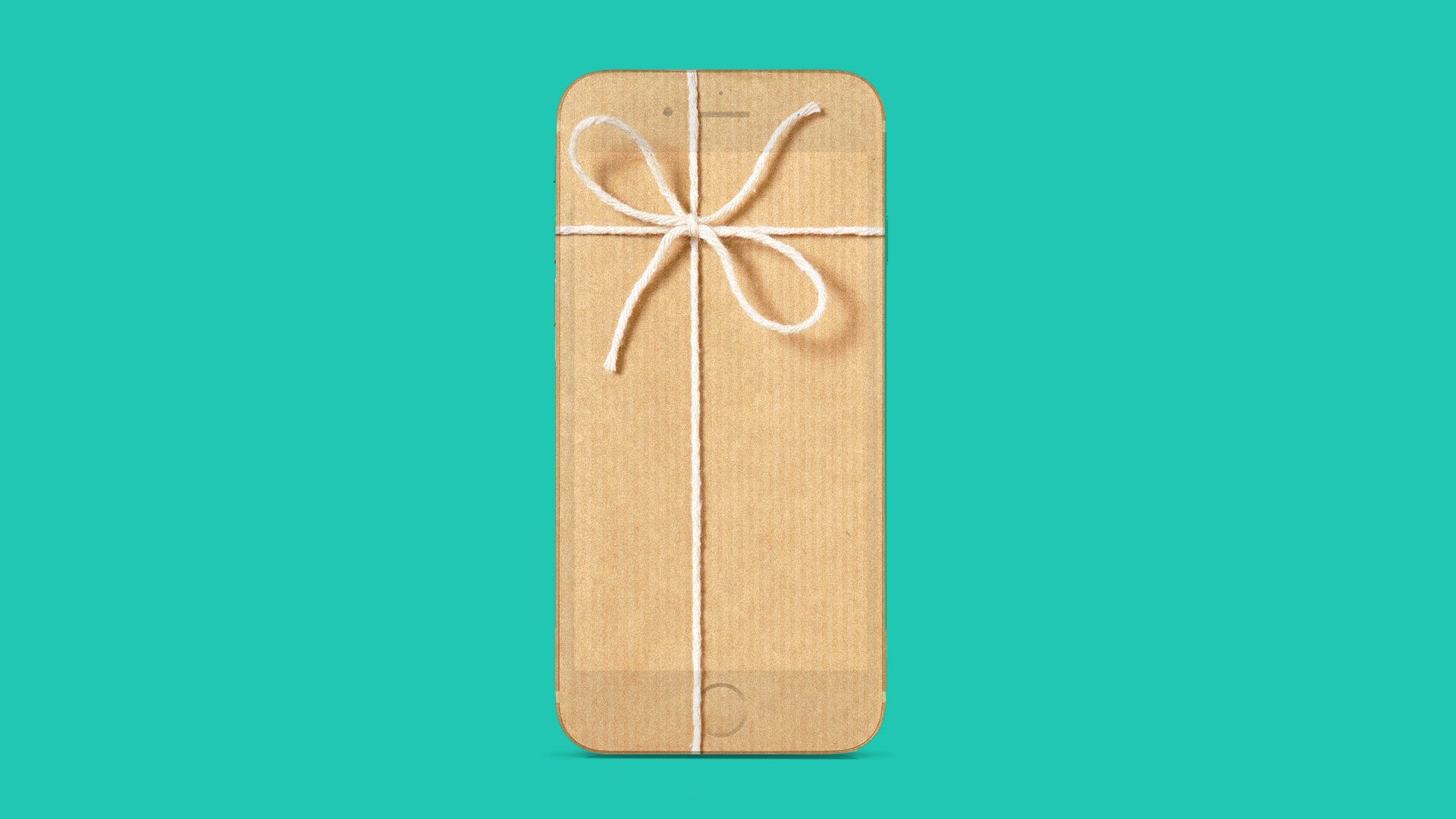 You could see in Apple's big hullabaloo today a glimpse of the great bundles of the future, built around phones instead of televisions.
Take a look at the startling breadth of the emerging Apple suite of subscription offerings:
What you read: Apple News+ ($9.99/month)
What you watch: Apple TV+ (A new TV app that also features a variety of skinny bundle options at $9.99 each, as well as original programming from talent like Steven Spielberg, Reese Witherspoon, Alfre Woodard and Kumail Nanjiani.)
What you listen to: Apple Music ($9.99/month)
What you play: Apple Arcade (price TBD)
How you pay: Apple Card, a new credit card that uses Apple Pay
The big picture: This isn't exactly like Amazon Prime, where you pay a big yearly cost in exchange for a huge array of offerings. But it appears to be a step in that direction, with hardcore Apple users now easily able to pay the cost of a subsidized old iPhone in annual subscriptions alone.
Between the lines: The Apple Card picked up the most instant buzz.
Apple partnered with Goldman Sachs and Mastercard and says the former will not sell or share user data to third-party marketers and advertisers.
The card comes with a rewards program, which collects rewards in the form of cash instead of points. Users can also get 2% of their spending via Apple Pay back on a daily basis and 3% on purchases from Apple.
The card has no fees, and it comes with low interest rates. It will be available this summer.
Apple Pay is adding public transit payments for its first U.S. cities — Portland, Chicago and New York. It's already available in a number of cities in other countries.
The bottom line: You get what you pay for, particularly on privacy. That's in cash for Apple, and data for Google.
Go deeper:
Go deeper