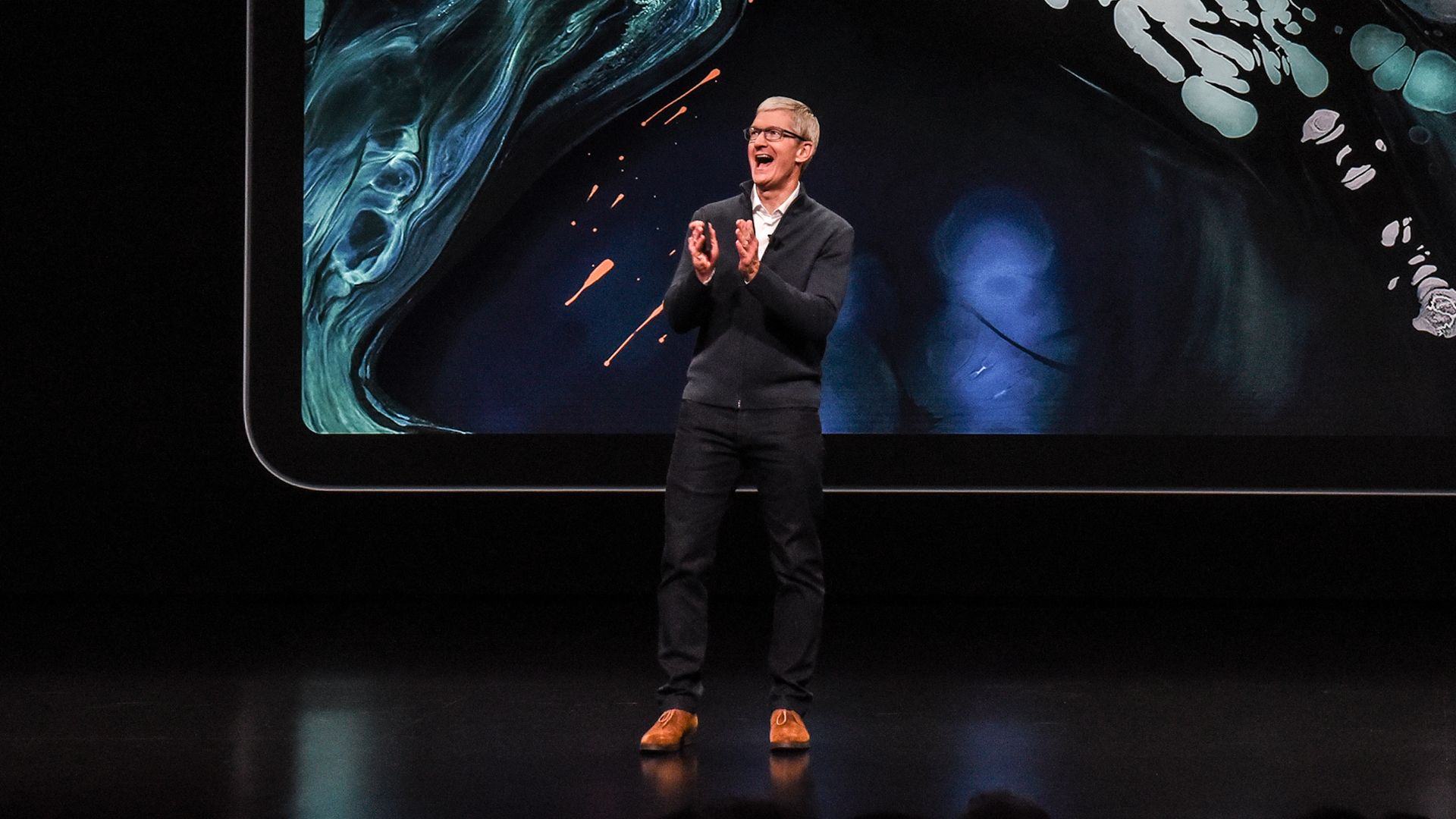 After months of rumors and speculation, Apple is finally unveiling its plans to take on Hollywood and the news business.
Why it matters: Apple's efforts to get into content have had mixed success to date. But with iPhone sales tapering off, the company aims to make more money from software services, which include news and entertainment as well as storage and payments.
What to expect: For months, rumors have swirled that Apple was set on building a direct Netflix competitor — a digital streaming services filled with hundreds of titles to get users hooked on Apple's TV app, instead of Netflix's. But Recode's Peter Kafka reported Thursday that this won't be the case.
Video: Apple plans to sell subscriptions to cable networks, such as Starz, HBO and Showtime, similar to what Amazon currently offers via Amazon Prime. Apple still plans to take a significant cut — likely 30%, according to CNBC.
Apple plans to sell those subscriptions for $9.99 each, according to a new report Sunday from the Wall Street Journal. That content will live alongside some of its original programming, which users may also have to pay for, per the Journal.
Originals: According to several reports, original programming will not be the crux of Apple's TV app. Rather, the point of Apple spending roughly $1 billion on original content is to lure people to buy into its bundle of services or to sell that content individually.
So far, Apple has struck deals with big-name producers like Steven Spielberg, Oprah Winfrey, and J.J. Abrams. The company is expected to debut clips from some of that programming at the top of its show tomorrow.
News: Apple also plans to debut its controversial news subscription business at the event for $9.99, per WSJ. While the app may be new, it didn't start from scratch. Apple bought Texture, a "Netflix of magazines" like subscription service last year, that gave it access to hundreds of magazine titles.
Earlier reports suggested that some big-name subscription publishers, like The New York Times and Washington Post, are balking at Apple's terms, which reportedly take half the revenue from each subscription sold.
Yes, but: The New York Times' Mike Isaac reported Wednesday that the Wall Street Journal will participate in the service. Axios is hearing that Apple has not adjusted those terms.
Bottom line: The deal makes sense for non-subscription publishers or those who are struggling to sell subscriptions, but is less attractive for those who rely heavily on subscription revenue.
Gaming: Apple is also planning a subscription service for games, Cheddar reported last month, although it's unclear if Apple will touch on this at tomorrow's event. The service would act like a Netflix for gaming, giving users access to many different games under one subscription payment.
Be smart: The pressure on Apple to finally get this services bundle right, combined with traditional Hollywood's Big Tech jitters, means that a lot of people will be paying attention to today's announcement. Apple's stock is watched closely during these types of events.
Our thought bubble, from Axios' Ina Fried: Notable about today's event will be that Apple, which has always made its money from hardware, has a showcase devoted exclusively to services.
This time around, Apple unveiled hardware updates ahead of time (new iMacs, iPads and AirPods were all announced last week), keeping the focus where the company wants it.
What's next: Like all of Apple's major product announcements, the event will be live-streamed from Steve Jobs Theater at its headquarters in Cupertino 10am PT. Axios will be covering the event in real time, with updates in our stream.
Go deeper