Blue Jays give minor leaguers big pay raise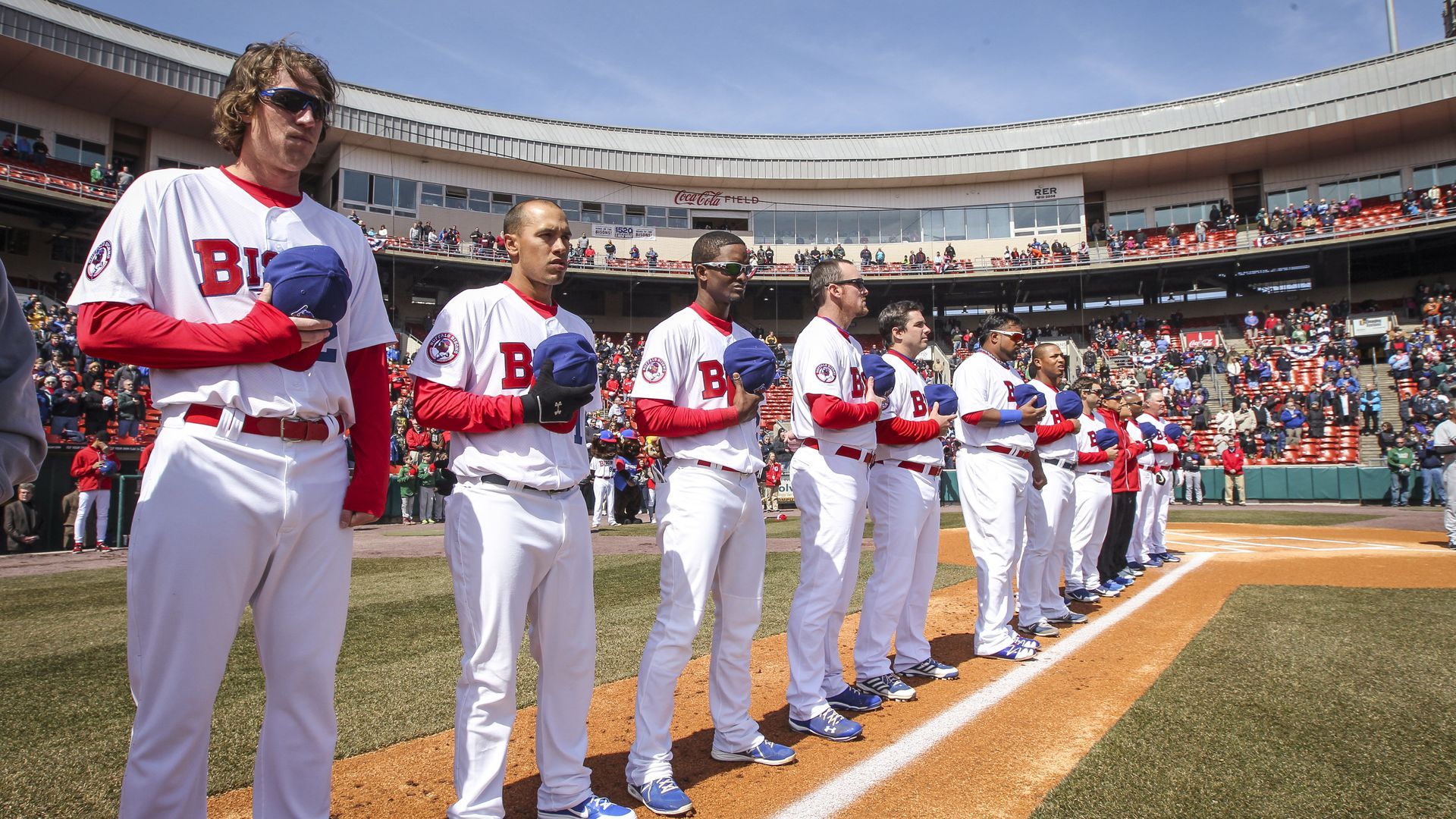 The Toronto Blue Jays plan to increase the salaries of their minor league players by roughly 50%, The Athletic reports.
Why it matters: Minor league salaries have been a hot topic around baseball in recent years, as a mix of litigation and innovation has opened the public's eyes to the indignity of farm system life.
Litigation: Congress passed the Save America's Pastime Act last March, which denied minor leaguers overtime pay. This means they're paid minimum wage for 40 hours a week during the season, regardless of how much time they devote to baseball (hint: it's a lot more than that).
Innovation: One former player launched a company called Big League Advance, which offers minor leaguers lump-sum payments in exchange for a share of their future MLB earnings. Hundreds of prospects have signed contracts with the company, illustrating how desperate they are for financial stability.
The big picture: Financial concerns make it difficult for minor leagues to maximize their potential, with many unable to afford decent housing (it's not uncommon to live in a host family's basement), healthy food or offseason training.
Thus, even if it costs money in the short-term, I'd argue that it is in the best interest of every MLB team to pay their young prospects more money.
Now that the Jays have set the precedent, don't be surprised if more clubs follow suit. They can afford it, the optics are great and, again, it's just plain smart.
What they're saying:
"We hope that it allows our players to have the freedom and comfort to make some good choices, whether it's where to live, where to eat, etc. We just feel like it's consistent with our values of trying to be a player-centered organization and give them every resource possible to be at their best."
— Ben Cherington, Blue Jays VP of Baseball Operations
Go deeper