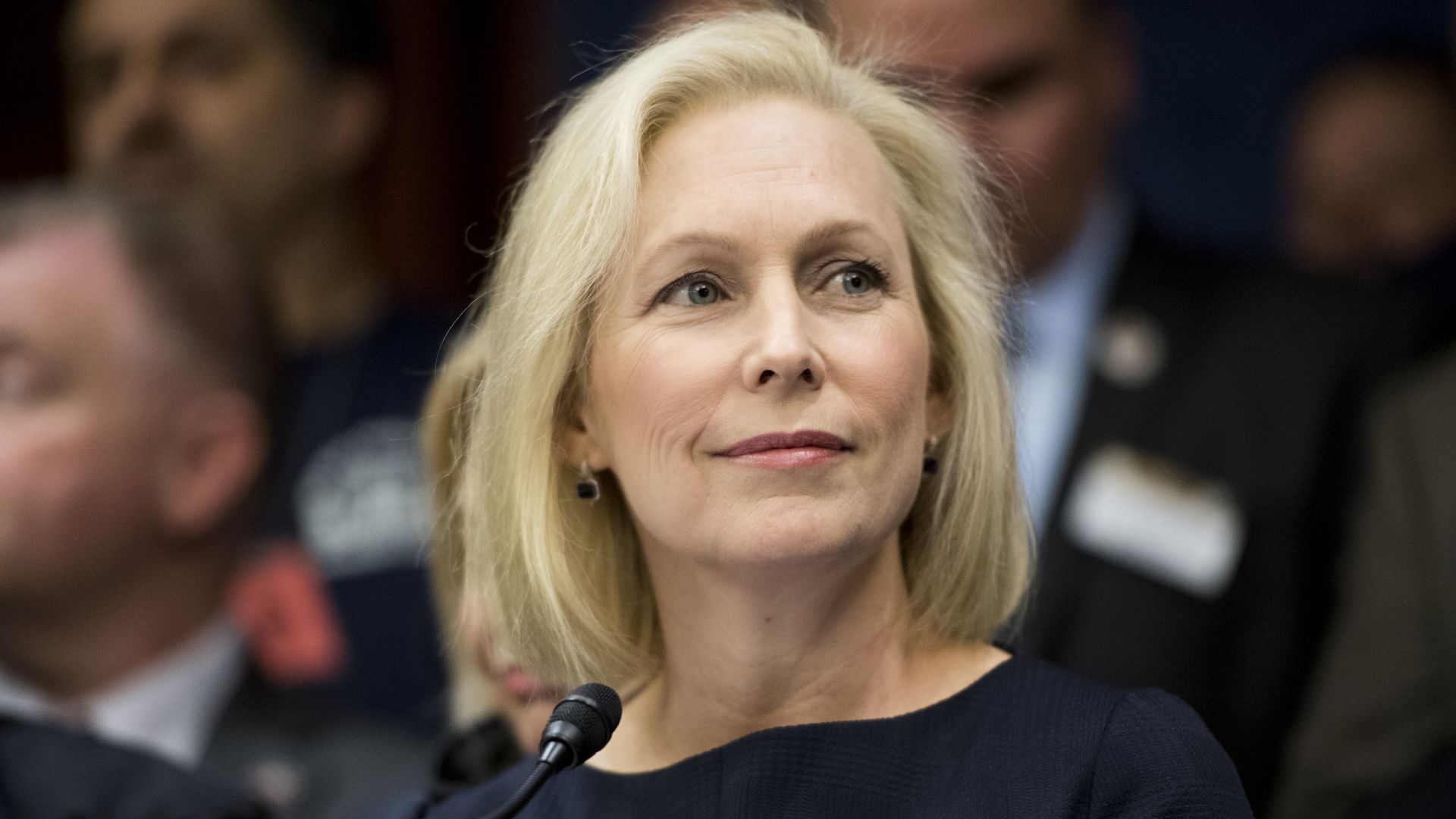 Editor's Note: Gillibrand dropped out of contention for the Democratic presidential nomination on Aug. 28, 2019. Below is our original article on her candidacy.
Kirsten Gillibrand is a Democratic senator from New York known for her #MeToo advocacy and positions to protect sexual assault victims. Once a moderate congresswoman from a red district, she made a progressive turn after becoming senator.
Key facts:
Current position: New York senator — 10 years served
Age: 52
Born: Albany, New York
Undergraduate: Dartmouth
Date candidacy announced: March 17
% of votes in line with Trump, per FiveThirtyEight: 11.7% (lowest of any senator)
Previous roles: U.S. Representative (N.Y.-20), corporate attorney, 2000 Hillary Clinton Senate campaign
Stance on key issues:
Wants to reverse Citizens United; pledged not to take money from corporate PACs.

"The part of ICE that's gonna survive under Homeland Security is the cross border terrorism, human trafficking, gun trafficking, and drug trafficking," she said in April. She said the resulting organization should be fully funded under a new name, and "enforcement and removal" functions would become DOJ's responsibility.
Foreign policy: Aims to emphasize diplomacy, alliance-building and bringing American troops home.
Climate change: Released a plan to reach 100% clean electricity in a decade and phase out fossil fuels.
Key criticisms:
Conservative track record: During her time as a member of the conservative Democrats Blue Dog Coalition when she represented New York's 20th district, Gillibrand had an 'A' rating from the NRA and opposed amnesty for undocumented immigrants.
Al Franken: Some Democrats remain upset that Gillibrand worked to oust Franken from the Senate without a hearing.
Staff sexual harassment: One of Gillibrand's staffers resigned over the handling of a sexual harassment complaint against an aides, showing her office to be at odds with her public persona as a champion of sexual harassment victims.
1 fun thing:
Per Politico, her former nickname was "Elbows" because of her "aggressive manner on the squash courts of Dartmouth."
Go deeper: Everything you need to know about the other 2020 candidates
Go deeper