2020's politically correct presidential election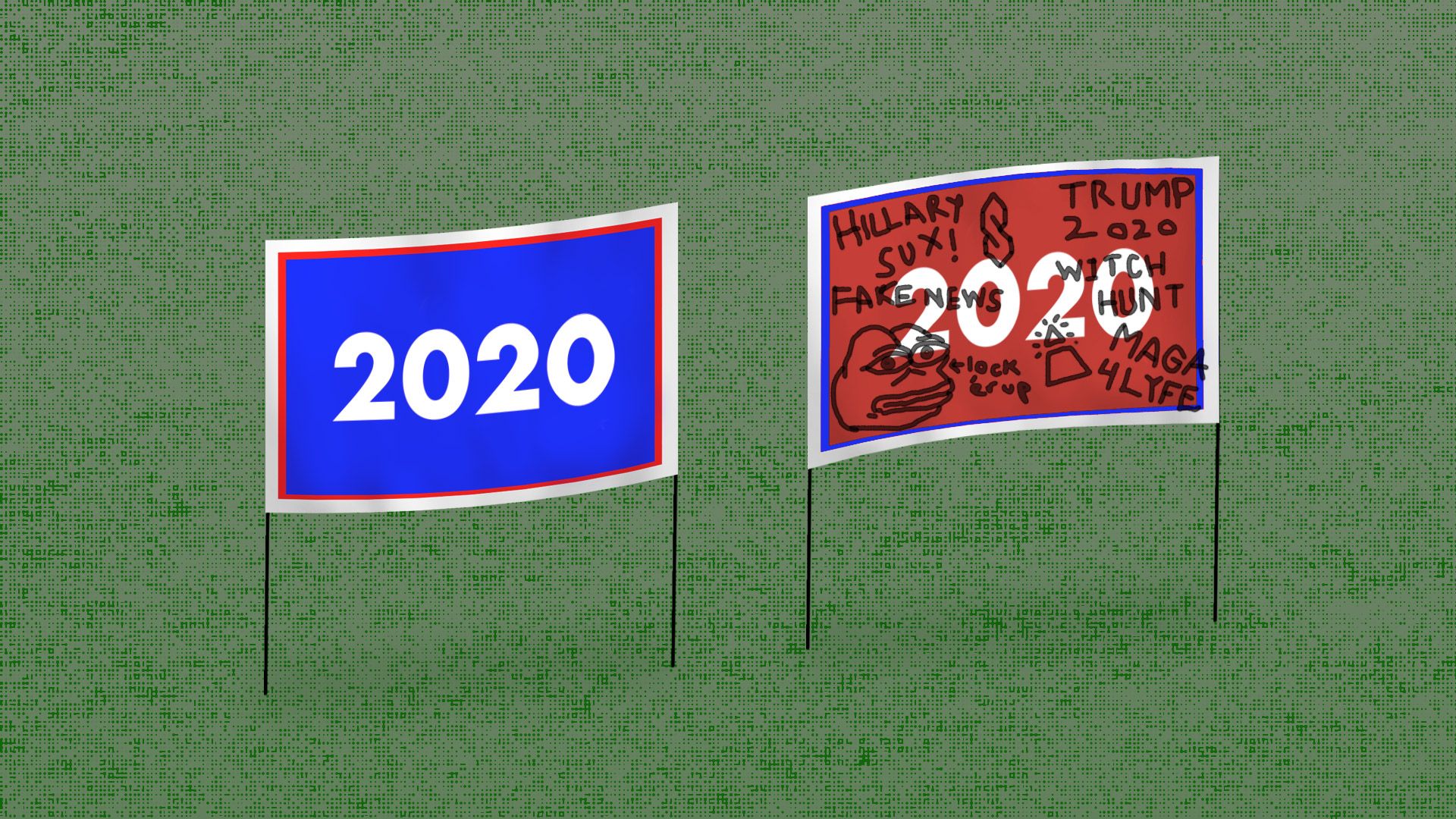 Get ready for the most politically correct — and politically incorrect — election of our lifetime.
Why it matters: Look for 2020 Democratic candidates to be more careful than ever not to offend anyone, while Trump revels in the contrast with a stream of outlandish assertions and observations that will delight his followers.
This weekend was a sneak peek: Beto groveling and Trump bellowing. Beto O'Rourke apologized for joking during his first two days on the trail that his wife is raising their three children "sometimes with my help."
At the same time, Trump was tweeting love for two embattled Fox News hosts — Tucker Carlson, who made misogynistic comments on a radio show a decade ago, and "Judge" Jeanine Pirro, who made an anti-Muslim comment on her Fox show.
Go deeper:
Go deeper