How 2020 Democrats reacted to Beto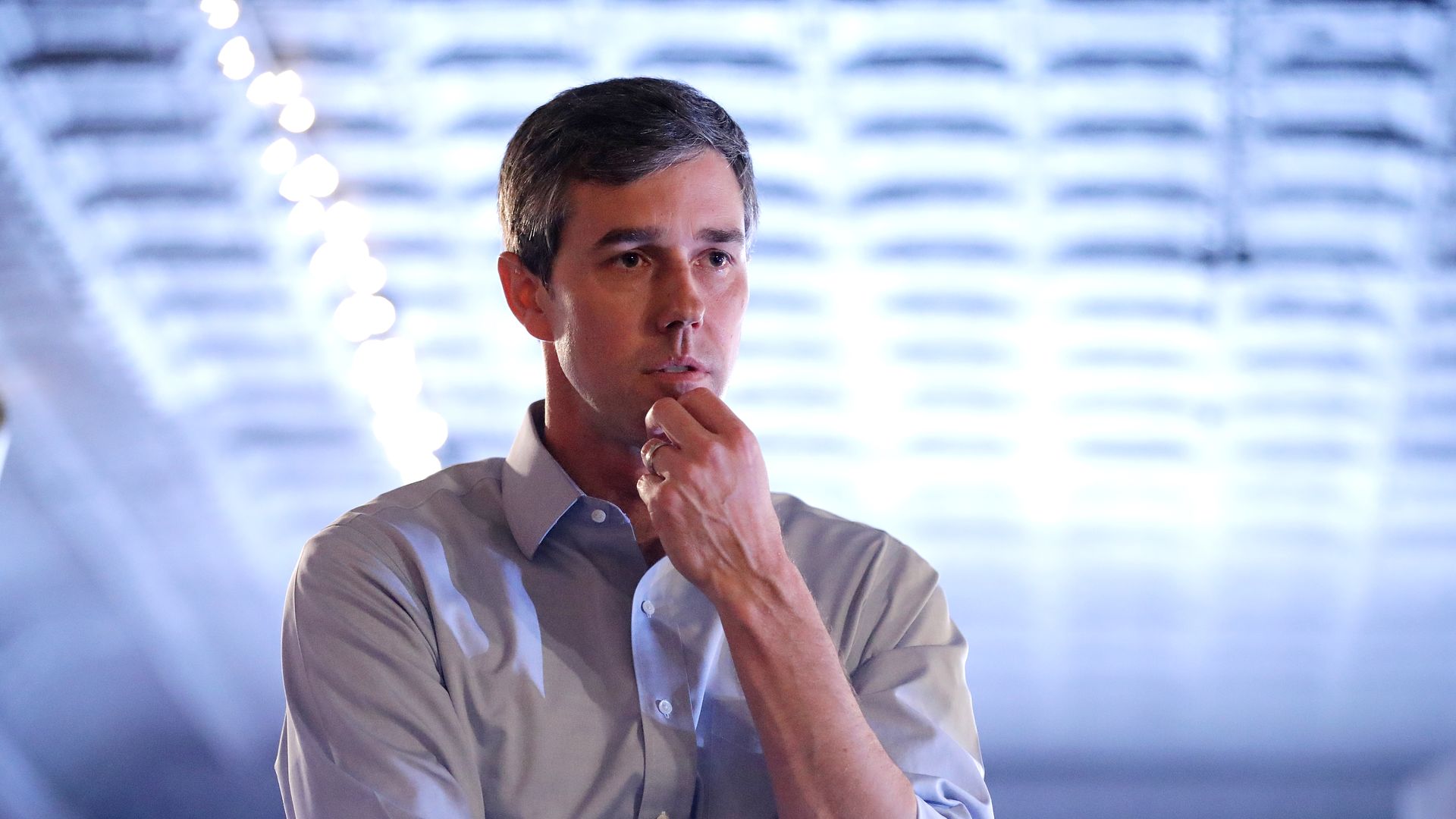 Beto O'Rourke's got something that is capturing everyone's attention — including his fellow 2020 Democratic presidential candidates, some of whom went out of their way to address him.
Driving the news: Sens. Kamala Harris, Elizabeth Warren and Cory Booker all sent fundraising emails to their supporters specifically citing Beto's presidential bid. (The subject line of Harris' email was simply: Beto O'Rourke.) They haven't done this for other presidential candidates, except Harris' team which sent a similar note when Bernie Sanders announced.
Why it matters: It's too early to tell who's going to be the nominee, but Beto's early buzz is clearly something his Democratic opponents aren't taking lightly and can't afford to ignore.
Fundraising is particularly important for 2020 candidates because they can't qualify for the DNC debates unless they have donations from at least 65,000 people. As Booker wrote in his email: "The reality is every new person in the race makes the potential debate stage more crowded."
O'Rourke raised a record $80 million for his 2018 Senate campaign in Texas, and $20 million of that came from out of the state.
Other candidates welcomed Beto to the race with a simple tweet, like John Delaney.
Julián Castro's team emailed supporters on the morning of O'Rourke's announcement with the news that he'd received over 30 endorsements from appointed and elected officials in Texas.
Sen. Amy Klobuchar was asked about O'Rourke's campaign during a CNN interview, to which she said: "I think competition is good for our party."
Sen. Kirsten Gillibrand seemed unfazed by O'Rourke's announcement — she met with Stacey Abrams yesterday.
Go deeper: Everything you need to know about Beto O'Rourke.
Go deeper