Social good is the new sales pitch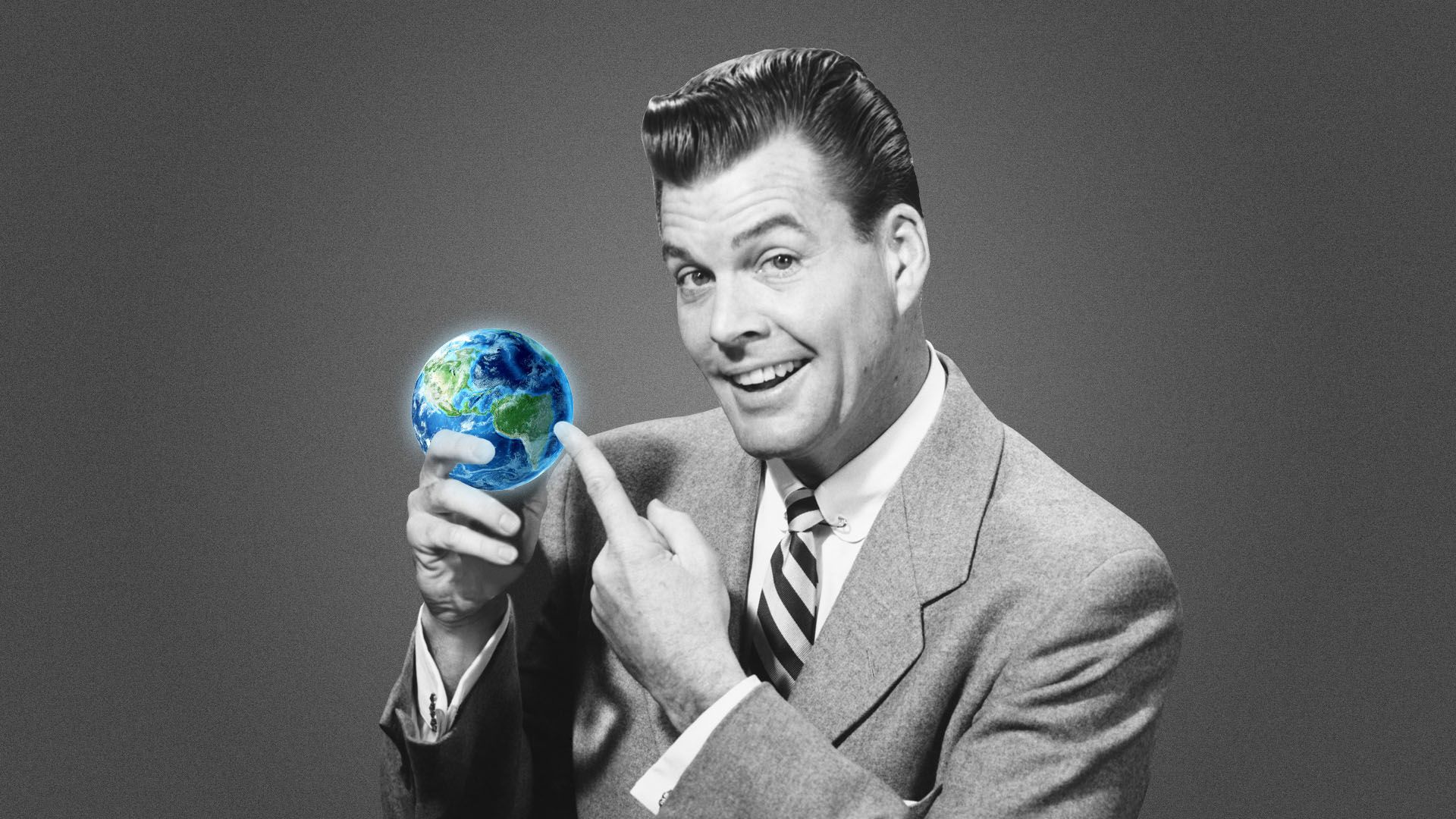 New data from an exclusive Axios/Harris poll finds that public perception of companies is deeply impacted by how much those companies can promise a better future for society.
Why it matters: Legacy brands are facing their stiffest competition yet from mission-driven upstarts. Many are hoping that marketing campaigns centered around "social good" will improve the narrative that older corporate giants are stodgy and ruthless.
By the numbers: According to the Axios-Harris Poll 100, which is based on 20 years of Harris research on brand reputation, the companies with the most momentum include brands that are making commitments towards bettering society.
"Amazon Prime delivers an unbeatable promise to make our lives simpler, Wegmans fosters home and hearth values in a divisive society, Samsung is leading the future of AI, Chick-Fil-A's walks the talk, and Netflix empowers taste communities not traditional demographics," the study notes.
Be smart: Tech giants like Facebook and Google, which are under fire for issues around privacy, are losing momentum.
Driving the news: Perhaps the biggest showcase of this trend was visible in Austin, Texas this week at the annual SXSW (South by Southwest) festival.
HBO teamed with the American Red Cross to promote the final season of Game of Thrones through an immersive "Bleed For The Throne" blood drive activation.
The event — which included a dramatic display of the Game of Thrones series, with paid actors, a choir and a guided walking tour — asked attendees to "walk in the steps of those who bled and relive their sacrifices."
"If you've watched the 7 seasons it's about sacrifice and devotion ... This is the ultimate sacrifice. We're asking people to bend their knee and pledge allegiance to the throne, and unite as an army to fight for the living ... It plays really well from a strategic perspective with what's happening with the Red Cross."
— Trevor Guthrie, Co-Founder of Giant Spoon, the agency that put together the experience
Coming together: Some corporate giants are putting aside competitive differences to create pacts to make society better.
Packaged goods companies like Procter & Gamble, Nestle, PepsiCo, Unilever, UPS and others are joining forces on reusable packaging. Each container in the system is designed for 100 or more uses.
Outdoor leisure companies like Patagonia and Columbia have teamed up to lobby the Trump administration for more environmental protections through their trade bodies.
Yes, but: Impact marketing isn't entirely new, but in a politically charged environment, brands are leaning into it now more than ever.
The bottom line: It's no longer good enough for brands to be good. Today, they have to be good for something.
Methodology: The Axios Harris Poll 100 survey was conducted November through January in a nationally representative sample. One group, 6,118 U.S. adults, was asked to identify the two companies they believe have the best and worst reputations. Then, the 100 "most visible companies" were ranked by a second group of 18,228 adults across key measures of corporate reputation.
Go deeper