Free apps are driving adoption of digital TV ads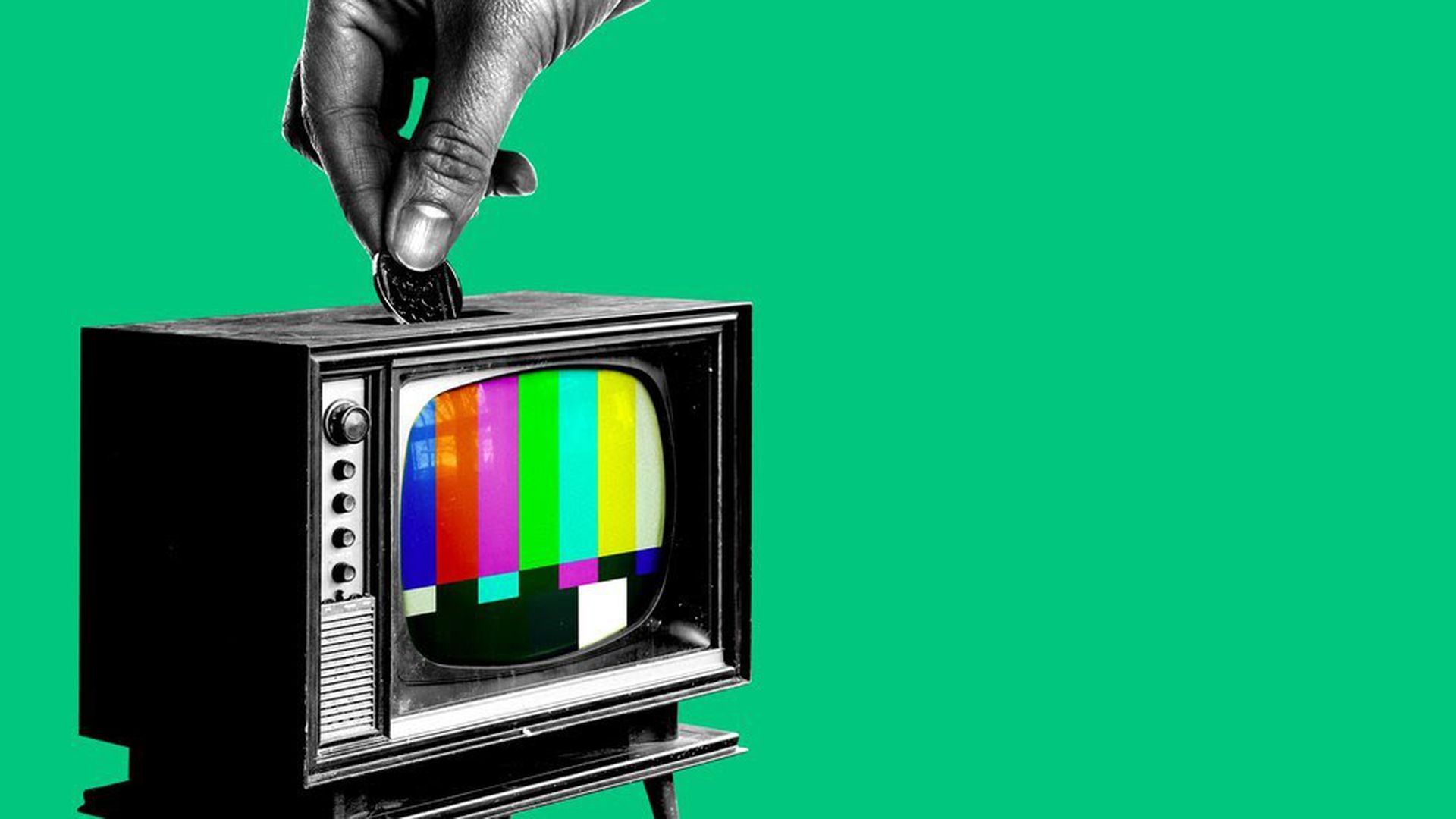 A new report out today from TV analysis firm TV[R]EV, given exclusively to Axios, finds that free TV streaming services are driving the adoption of digital TV ads.
Why it matters: These free, ad-supported apps have become hot acquisition targets for TV companies that want to sell digital TV ads, but don't have the digital TV audiences, and therefore digital ad inventory, to do so. Case-in-point: Viacom just acquired Pluto TV for $340 million.
The ad-supported digital TV breakdown:
FASTS (Free ad-supported streaming services): These apps are the fastest growing category of digital TV consumption. They all have similar-sounding, futuristic names, like Xumo, Tubi, and Pluto TV.
FNAS (Free network apps): These apps offer free streaming TV content from cable and broadcast networks, but because they are free to people that may not pay for a cable package, they often just offer ad-supported clips of shows, instead of full shows.
Hybrids (Hybrid subscription and ad-supported apps): These apps, like Hulu or CBS All Access, allow users to pay for an "ad lite" version of their services.
vMVPDs (Virtual Multichannel Video Programming Distributor): These cheap digital cable or satellite packages, often called "skinny bundles," get a few minutes of programming every hour from cable and broadcast networks that they partner with to distribute live channels.
Be smart: Currently, less than 10% of TV ads are sold digitally. Experts don't expect the transformation to digital ads to happen as quickly in the TV space as it did when print content moved online.
Between the lines: Typically when you start selling ads digitally, you adopt an automated infrastructure to allow marketers to buy ads in real-time. But this hasn't happened in the digital TV landscape quite yet.
That's because, the report asserts, TV networks like to sell ads themselves in big pricey packages ahead of show season.
They would prefer not to use automated ad-buying, because they fear that this practice would create a "race to the bottom" problem, where real-time bidding by advertisers dictates pricing for ads instead of the TV companies.
Yes, but: Report authors Alan Wolk and Mike Shields argue that this fear of losing money is misguided.
The bottom line: Digital TV content "with its limited ad inventory, is a relatively ideal platform for programmatic buying," the authors argue, because limited inventory will prevent a "race to the bottom" effect that exists on digital platforms where ad inventory is massive, like Google and Facebook.
Go deeper