Joe Biden insider says "final" decision now "imminent" on 2020 presidential election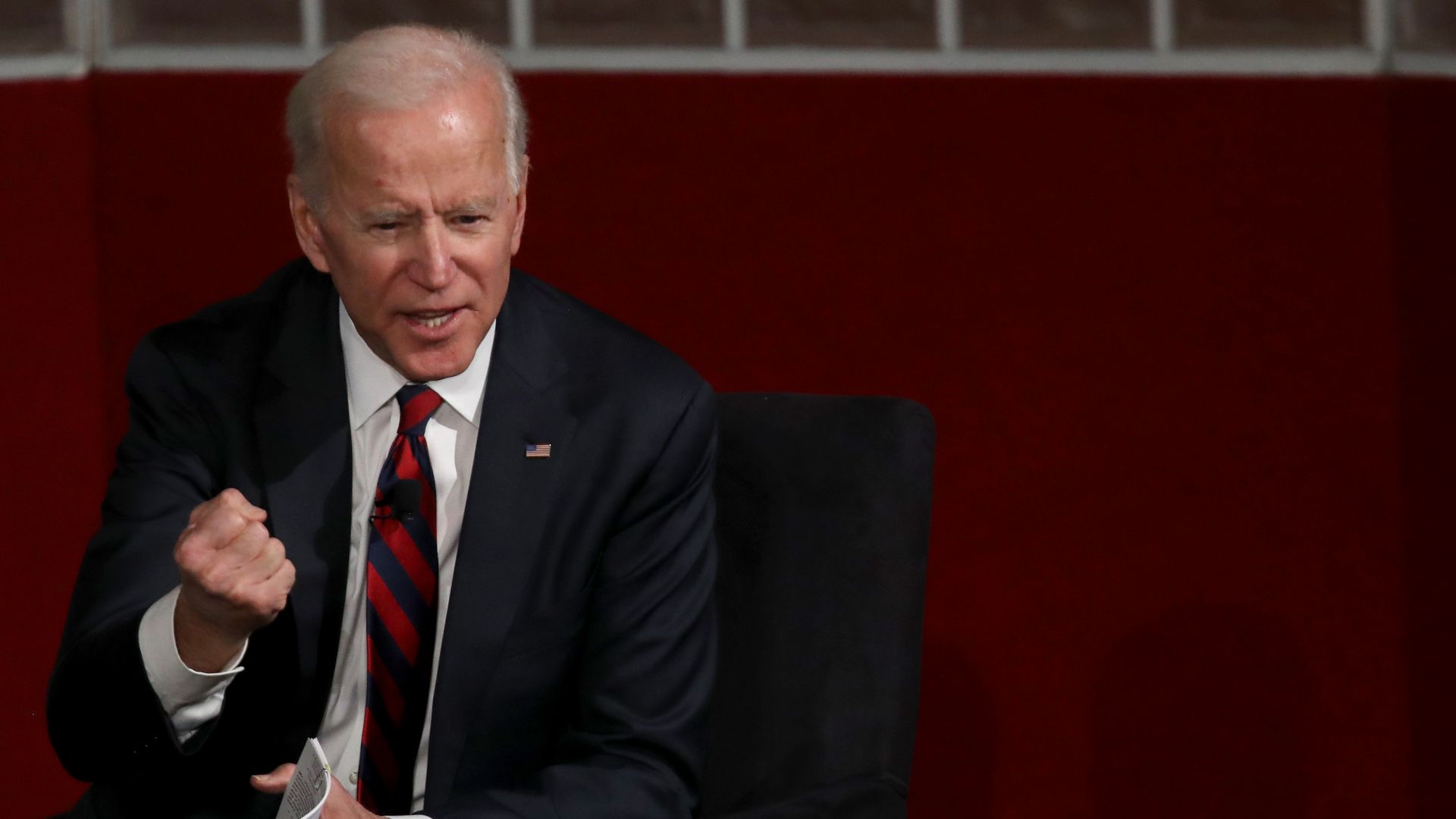 Advisers to former Vice President Biden say it will be apparent within days whether he has decided to activate a presidential campaign that would likely launch by early April.
Between the lines: A Biden insider tells me the "final, final" decision is now "imminent."
Biden, 76, returns this week from a family vacation in the Virgin Islands, where he was expected to make a final decision on whether to make one more big run after more than four decades of public service.
The Smart Brevity from Bidenworld: The former vice president is highly likely — but not absolutely certain — to announce soon (by early April).
We're told the weekend in St. Croix was to run through the toll that a campaign would take on the family, and everyone is on board.
If Biden decides to go for it, he'll start pressing political allies and potential staff members for firm commitments to join him.
That will be the true "tell," advisers say, and will quickly become widely known.
Biden himself has been telling friends about a possible early April launch, and has been saying he has a 95% chance of running.
"With some people, he's going a little bit higher than that," the insider said.
Go deeper