Facebook's pivot is bigger than privacy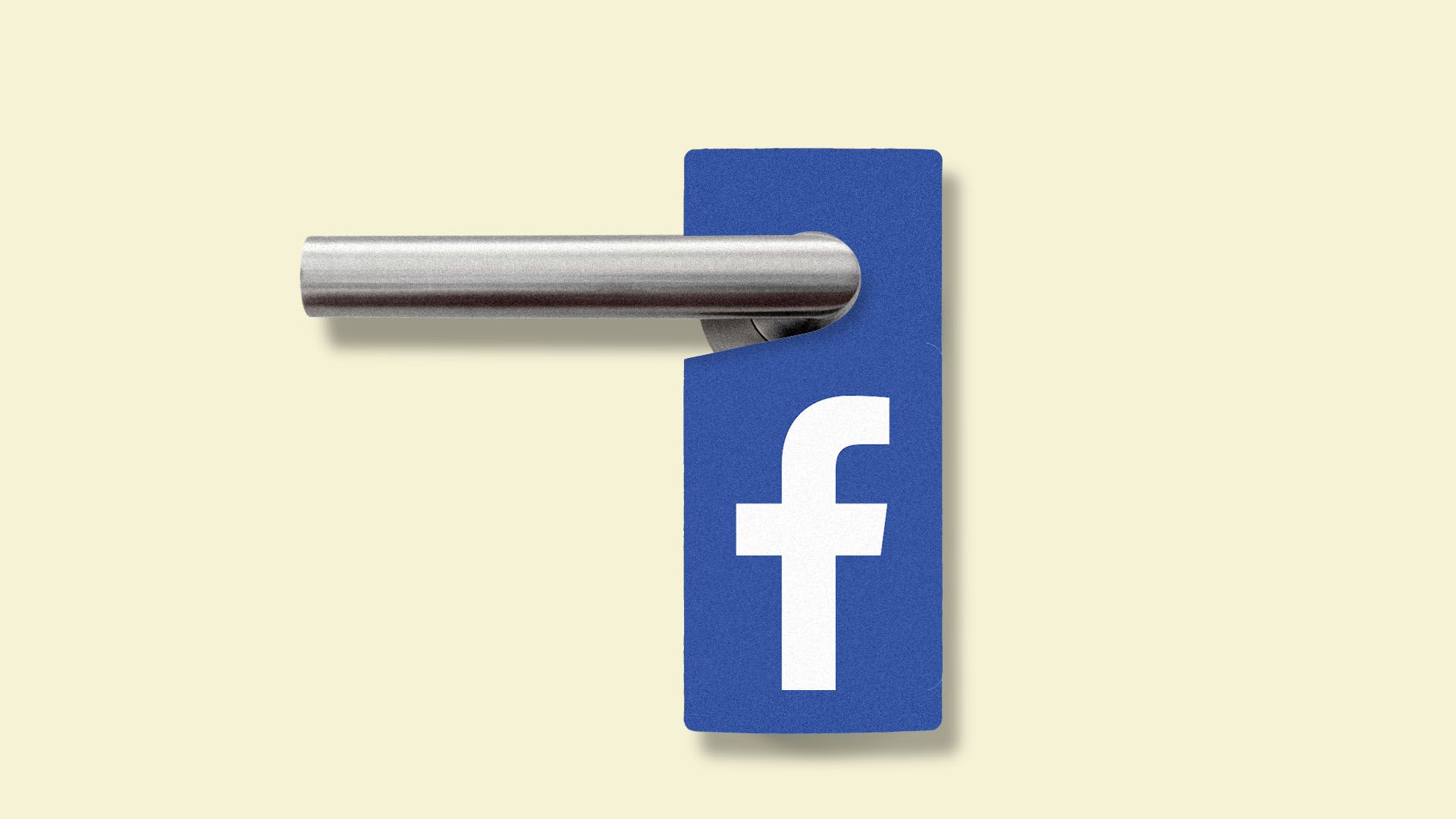 Facebook's decision to shift gears to focus on encrypted private messaging will either cement the social network's global dominance or end it. Either way, it will change the way more than one-third of the world's population engages with the internet.
Driving the news: Zuckerberg's Wednesday announcement is a clear response to public outcry over Facebook's flawed custody of users' data. But the shift, if it actually happens, could go a lot further than privacy principles.
Think big: If the move from desktop to mobile brought us Facebook 2.0, a pivot from open networks to private ones would usher in Facebook 3.0.
The big picture: Transforming any product the size of Facebook is daunting. Dominant tech companies that pull it off extend their sway into new eras. Otherwise, they fade.
Microsoft pulled this off when it scrambled its jets to build a web browser two decades ago.
Apple deftly transitioned from a computer-centric to a phone-oriented company over the past decade.
Both Google and Facebook (after some missteps) made the leap from desktop-focused services to mobile, too.
Zuckerberg is painting Facebook's next shift on the same scale.
Driving cryptocurrency adoption: Facebook is reportedly working on making a cryptocurrency that will let users transfer money in WhatsApp, using what's being dubbed "Facebook coin."
If Facebook successfully deployed that system to the combined messaging platform it plans to build from WhatsApp, Instagram and Messenger, it could become a dominant cryptocurrency overnight — building an onramp to the new technology for millions the way AOL populated the internet in the '90s.
Changing data storage: In his note, Mark Zuckerberg conceded that these changes would make it difficult for Facebook to operate in some countries that are increasingly demanding platforms store users' data locally.
Zuckerberg said Facebook would protect user information by keeping data centers out of "countries that have a track record of violating human rights like privacy or freedom of expression."
That might lock Facebook out of some countries altogether (it's already banned in China). But since Facebook is synonymous with the internet in many places, it's plausible to imagine that this change could force some governments to think differently about those policies.
Tougher misinformation tracking: Encryption makes it even harder for researchers to track and study misinformation, and for platforms to limit it.
Many of the worst cases of misinformation globally have been on messaging platforms, not Facebook or Instagram, because it was nearly impossible to catch and stop in real time.
Facebook has 30,000 people moderating content today and faces a barrage of criticism for how it handles content. The encrypted-messaging world may look more attractive to it right now.
Redefining small business and micropayments: Facebook sees business as a prime market for the unified messaging service that it's building.
Consumers may not care about Messenger, WhatsApp and Instagram integration, but it's attractive for businesses — particularly small businesses — trying to reach customers.
Zuckerberg said on last quarter's earnings call that creating a new buying experience, where users have a more direct relationship with sellers, is a "very big" opportunity for Facebook.
Be smart: The more information users exchange behind encrypted doors, the less data Facebook has to target ads.
Facebook's efforts to increase commerce and payment interactions on its platform could suggest the company is looking to replace ad revenue it might lose in the future.
But the company has said that it doesn't want to become a payment processor, since that imposes a lot of red tape. (This position could change, of course.)
Facebook's $40 billion advertising business today centers around targeted ads next to News Feed posts. That business isn't going anywhere any time soon, and it's hard to imagine Facebook has any long-term interest in ditching the open social network that has been its cash cow for so long.
Go deeper