Facebook's biggest pivot yet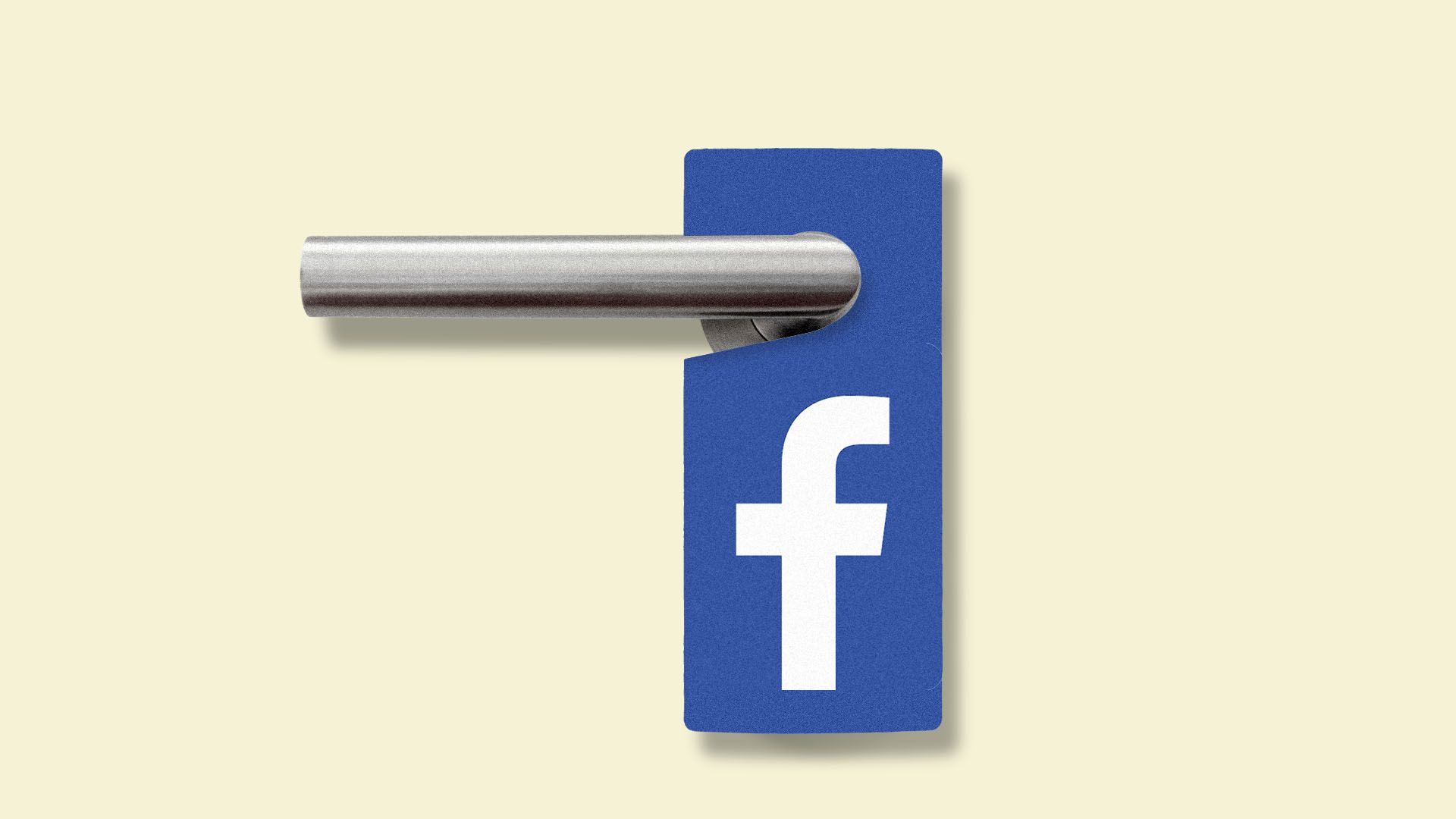 15 years after he launched the "digital equivalent of a town square," Facebook founder Mark Zuckerberg is promising a major shift in the other direction. "I believe the future of communication will increasingly shift to private, encrypted services where people can be confident what they say to each other stays secure and their messages and content won't stick around forever," he announced today.
Why it matters: "That would mark a sharp reversal for Facebook, which has grown into one of the world's wealthiest companies by inventing exotic new methods of personal data collection," The Verge's Casey Newton writes.
What they're saying: "#1 reason to be suspicious of Zuckerberg's privacy manifesto today ... It doesn't say how Facebook is going to make money in a world where it respects our privacy," the Washington Post's tech columnist Geoffrey Fowler tweets.
More from Zuck: "As we build our infrastructure around the world, we've chosen not to build data centers in countries that have a track record of violating human rights like privacy or freedom of expression."
"Upholding this principle may mean that our services will get blocked in some countries, or that we won't be able to enter others anytime soon.
"That's a tradeoff we're willing to make."
Between the lines: Axios reporters shared thought bubbles on what this means across the company.
Facebook users: Internet users are already seeking out private, ephemeral and group-oriented services as alternatives to the reputational risks and pervasive harassment that can accompany public platforms, Axios' Sara Fischer has reported.
Facebook's bottom line: The company could enjoy lower operational costs and risk since it will no longer have to invest in as many content moderation efforts on an encryption-based platform, Sara said.
Facebook advertisers: The encrypted part could become a big deal if users do more posting in encrypted groups than in public, Axios' Scott Rosenberg notes.
Facebook regulators and U.S. lawmakers: This makes it harder for any government to break up Facebook/WhatsApp/Instagram because of the integration of the technological and business parts of the platforms, Axios' Ina Fried wrote on Slack.
Go deeper: Facebook's reputation is sinking fast
Go deeper