Axios Login
March 06, 2019
D.C. readers: You're invited to Mind the Skills Gap tomorrow at 8am. Join Axios' Kim Hart for a look into the role that policy, business and education leaders play in offsetting the skills gap. 
The lineup: Kevin Hassett, chairman of the White House Council of Economic Advisers; Rob Falzon, vice chair of Prudential Financial; and Randi Weingarten, president of the American Federation of Teachers. RSVP
1 big thing: Facebook's reputation is sinking fast
Facebook's reputation took a deep dive over the past year, staggering under an avalanche of controversies, according to the new Axios Harris Poll 100.
Why it matters: Other tech giants, including Google and Apple, have seen their reputations decline as well, notes Axios tech editor Scott Rosenberg. But Facebook's especially steep drop in the new poll suggests that the social network may be uniquely vulnerable to a loss of public confidence.
Flashback: In case you have forgotten, Facebook's annus horribilis included...
The Cambridge Analytica scandal.
Concerns about election-manipulating misinformation.
Charges of anti-conservative bias.
Security breaches.
Privacy controversies.
The big picture: Facebook has lagged its tech-behemoth brethren from the year it first entered Harris' list in 2013. But the latest rank represents a new low.
It ranked especially low in some of the individual characteristics that make up the overall score, including citizenship, ethics and trust.
Google and Apple have also seen their previously sterling reputations tarnish, though not as severely as Facebook's.
Amazon, which fell from the top position to second place in the Harris poll, is coasting serenely above the privacy-controversy maelstrom.
That could be because customers hold a different set of expectations for what is essentially a store, compared to a platform like Facebook or Google where people mingle, share and argue.
As Amazon's Echo smart speakers and Alexa voice assistant move the retail giant into homes, it's likely to face more privacy challenges.
The bottom line: Facebook hasn't suffered too much damage from all of the scrutiny so far — there's no sign that masses of users are deleting their accounts. But the reputational damage could become a problem if it starts having an impact on how much time users spend on Facebook and how much they share.
Go deeper: Check out our full exclusive poll on all 100 companies plus see our methodology here.
2. Inside Amazon's HQ2 deal with a Virginia county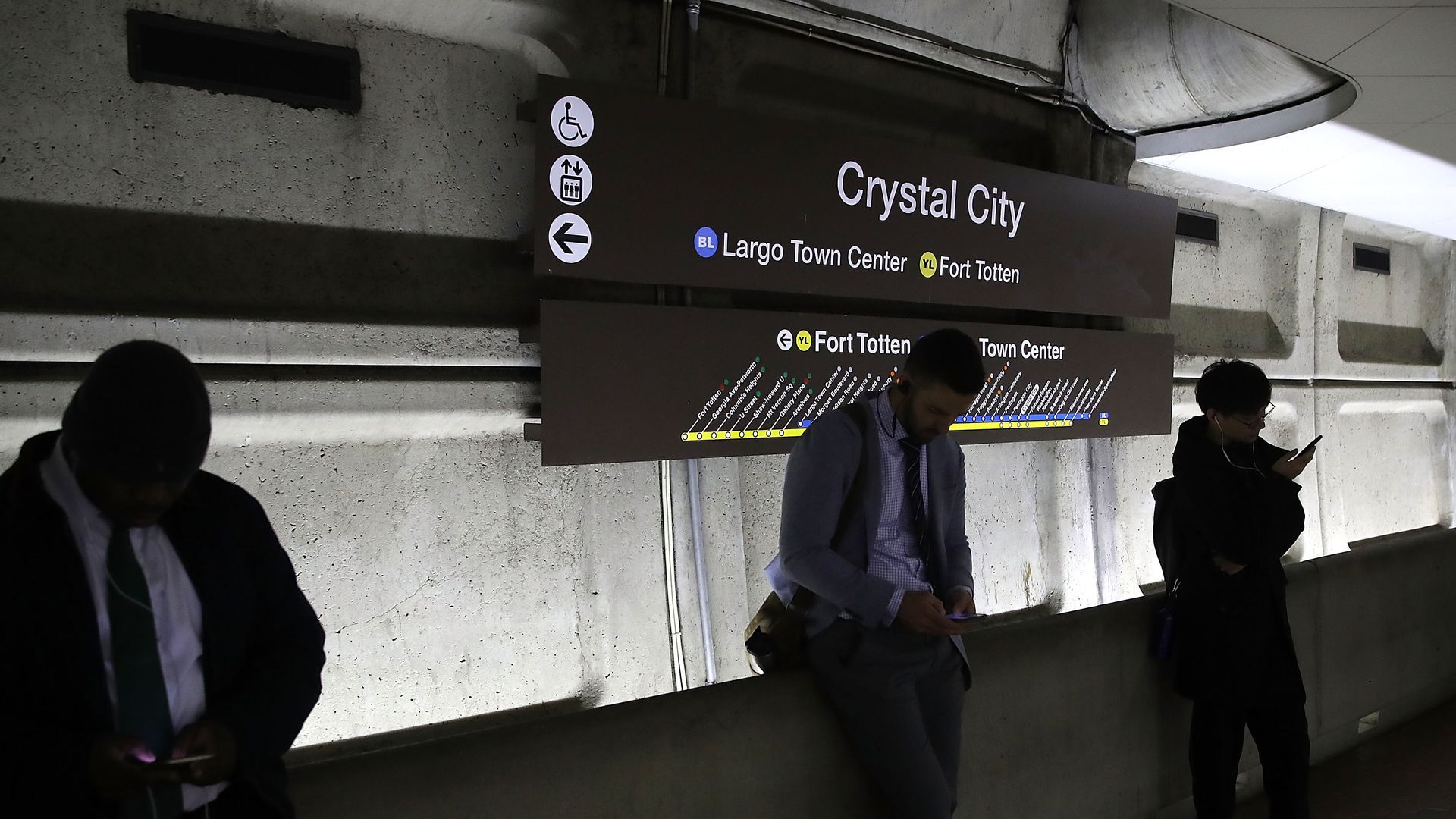 County officials yesterday laid out the details of the deal giving Amazon incentives to bring its headquarters expansion to the D.C. suburb of Arlington, Virginia.
Why it matters: A vote by the Arlington County Board on the draft deal approaches amid mounting scrutiny of financial incentives promised for corporate expansions, Axios' David McCabe reports.
A political backlash to Amazon's planned office in New York — announced as a pair with Virginia's — already caused the company to back out.
The bottom line: The deal includes the expected estimated $23 million in financial incentives — and seems unlikely to quell activist fears that the county is making huge concessions to Amazon, while getting little in return.
The draft deal, first reported by the Washington Post, includes:
A system by which Amazon will receive a portion of the revenue from any increase in a tax on travelers in hotels or other lodging for 15 years.
The requirement that to receive the benefit, Amazon has to occupy a certain square footage of office space, with the target increasing each year until 2035.
A confidentiality clause that gives Amazon advance notice of public records requests.
The agreement gives no indication that the county will insist Amazon meet demands from critics, like dictating conditions for construction workers on the project or abandoning the work it does for U.S. Immigrations and Customs Enforcement.
"I would have liked the board to have gotten some commitments from Amazon, and it's shocking that they get nothing from Amazon," said Roshan Abraham, a member of the steering committee of the progressive group Our Revolution Arlington.
"This is very much a one-way deal where all Amazon has to do is show up," Abraham added.
Amazon declined to comment.
The chairman of the Arlington County Board told the Post that the body could still push the company to make concessions — but not in the incentives agreement. (There are also limitations on what the county government can mandate here, he said.)
What's next: The board is expected to vote on the proposal on March 16.
3. "National 5G plan" draws bipartisan FCC rebuke
A proposal from the Trump re-election campaign to create a national, wholesale 5G network is drawing criticism from FCC commissioners on both sides of the aisle.
What's happening: On Tuesday, Republican FCC commissioner Brendan Carr joined Democratic colleague Jessica Rosenworcel in speaking out against the plan.
Carr, who's been a leading evangelist for 5G on the commission, wrote an op-ed for the National Review:
"The U.S. won the race to 4G and secured billions of dollars in growth for the U.S. economy by relying on America's exceptional free market values. We must double down on that winning playbook instead of copying China's."
Rosenworcel, the senior Democrat on the commission, told Axios that the concern over 5G is a worthy one, but a national network isn't the right way to go.
"There is a worldwide race to 5G and other nations are poised to win," she said. "But this proposed remedy really misses the mark. It's not the right way forward."
The campaign itself has walked back the plan, suggesting it reflects the personal opinion of campaign chair Brad Parscale.
Why it matters: The agency designated to oversee telecom networks is showing a united front on why this isn't a workable approach, while at the same time acknowledging the importance of 5G and concerns about China.
Flashback: A previous plan to create a national 5G network, first reported by Axios last year, also drew bipartisan criticism from FCC commissioners.
4. Intel wants U.S. help on AI research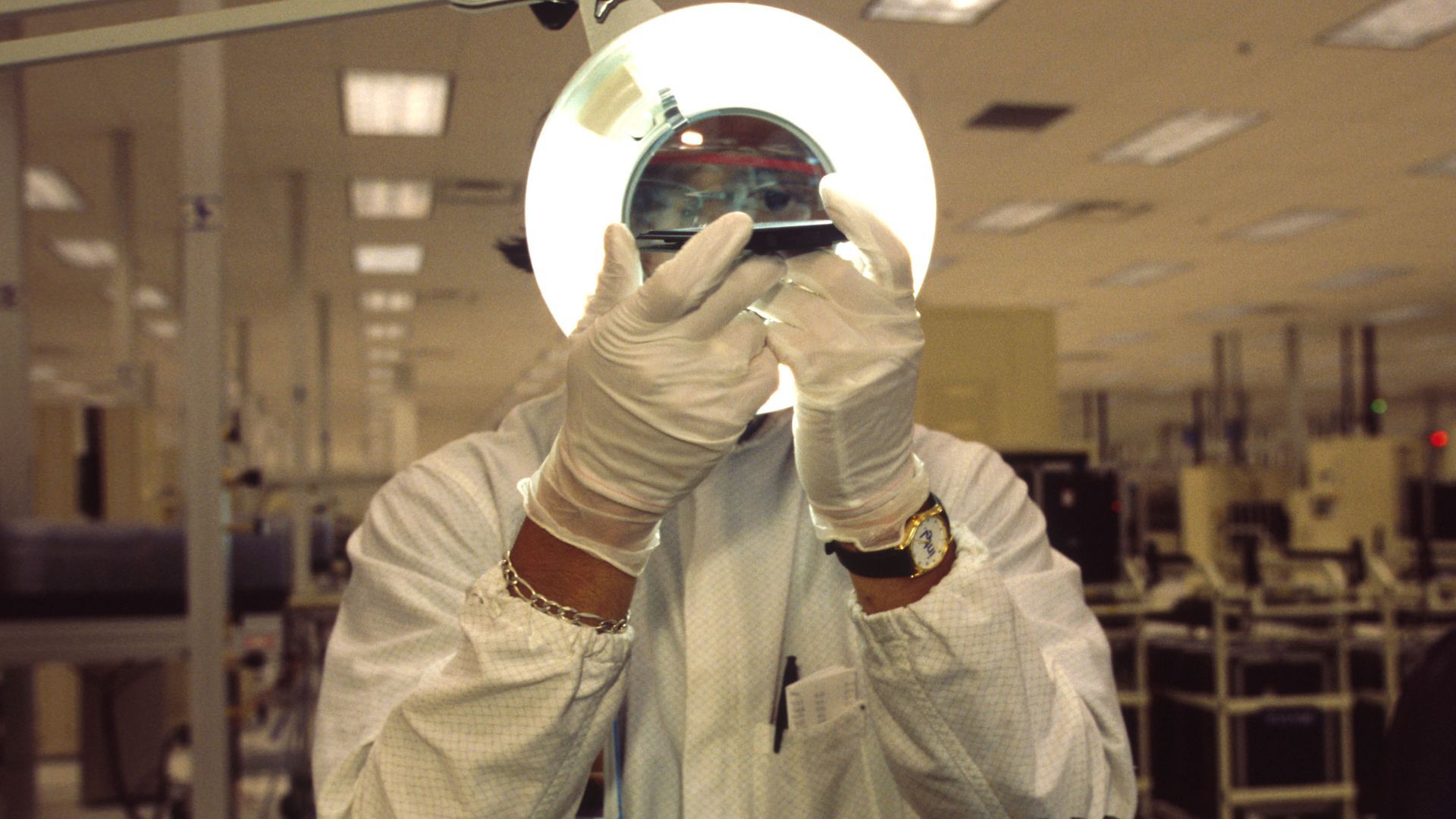 My Axios colleague Kaveh Waddell took a look at the twin challenges facing U.S. chipmakers in the battle for AI supremacy.
Not only do companies like Intel and Nvidia face competition from China, but they are also seeing some of their biggest customers opt to do their own chips, tech giants like Facebook, Google and Amazon.
Driving the news: In a new policy paper shared first with Axios, Intel is calling on the government to implement a national AI strategy that will position the U.S. to beat upstarts in China and elsewhere.
Background: The semiconductor industry has been flooded with new entrants in the U.S., Europe, and China, each playing for a piece of a new pie that nobody's quite sized up yet.
The new arena of competition: chips special-made for AI, a quickly shifting field that requires deep expertise in designing and manufacturing silicon.
In an executive order last month, the Trump administration set down general goals, but without specificity or funding.
Yes, but: Experts say it is years late. Chinese companies will pose a threat within 2-5 years, depending on the type of AI chip they're making, predicts Naveen Rao, Intel's head of AI.
"I'm still a little disappointed [by] the speed with which we're acting," Rao tells Axios.
What Intel wants: The government should unlock its vast stores of data — a move that, while raising thorny privacy questions, is meant to erase China's massive data advantage.
Rao and David Hoffman, Intel's associate general counsel and top privacy officer, both say the government should open up its health data, such as from the Veterans Administration.
The U.S. could also strike data-sharing deals with other countries, Hoffman said, gaining access to a bigger pool of data.
To get there, the U.S. could implement a national privacy law, which would make countries comfortable sharing data with the U.S., Hoffman says.
What we're watching: China's rise "hasn't happened yet in the AI market, but it will," Rao says. "I have no doubt."
Go deeper: Kaveh has more here.
5. Take Note
On Tap
Trading Places
Golden State Warriors swingman (and tech investor) Andre Iguodala has joined the board of Jumia, a leading e-commerce company in Africa.
Two top policy executives are leaving scooter company Lime.
ICYMI