Uber and Lyft IPOs to usher in new wave of climate pressure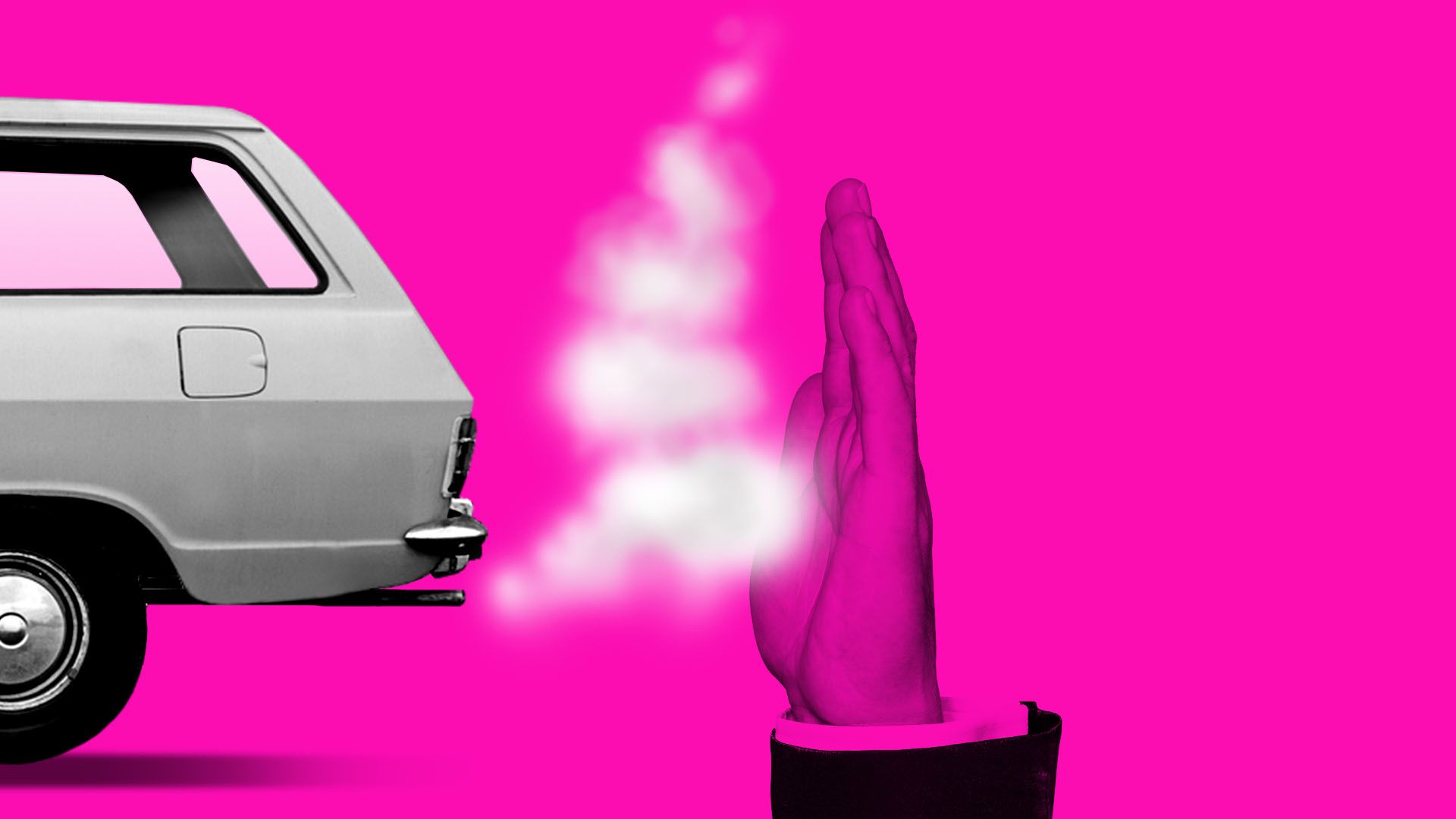 Planned IPOs by Uber and Lyft will likely lead to pressure from shareholder activists who want the ride-hailing giants to act more aggressively on stemming carbon emissions.
Why it matters: The IPOs come as some analysts fear that the growth of ride-hailing is siphoning riders from more climate-friendly mass-transit options and adding to congestion.
Once the companies are public, advocates will have new chances and tools — such as shareholder resolutions — to push for disclosures and steps like stronger initiatives around electric vehicles and shared rides.
What they're saying: Sue Reid of the sustainable investor advocacy network Ceres tells Axios...
"These companies either could be part of a broad set of climate solutions or they could significantly exacerbate the cause of climate change."
"They have some really important decisions in terms of their business plans to be made."
"Savvy investors should be asking some tough questions of these companies to ensure they are calibrating their business plans to be on the right side of the climate equation."
The intrigue: Ride-hailing, along with the rise of autonomous tech, is something of a wildcard for the future of transport-related carbon emissions.
There's the potential to increase miles traveled, but experts say that a combination of sound planning and practices plus electrification can provide climate benefits too.
Yes, but: Lyft and Uber have several existing climate-focused and sustainability initiatives. For instance...
Last September, Uber announced a new $10 million "fund for sustainable mobility" and is working with partners in a number of cities on ways to bolster EV adoption among drivers.
Lyft says it's purchasing enough carbon offsets to be a "carbon neutral" company, buying enough renewable power to cover its operations, and introducing a "green mode" to let passengers request EVs and hybrids.
"Lyft was founded on the belief that technology will enable us to dramatically reduce carbon emissions from the transportation system," the company said in papers filed last week with the Securities and Exchange Commission.
Between the lines: Reid tells Axios that investors will be looking for the companies to "build on" those programs.
Where it stands: Ceres is not the only group eyeing the IPOs and both company's future.
Danielle Fugere, president of the shareholder advocacy group As You Sow, predicts that shareholders will look at them from a climate standpoint and weigh the steps they're taking to lower their impact.
"These issues are the subject of current debate, so shareholders and analysts will likely be asking for appropriate disclosures," she tells Axios.
What's next: Uber is expected to file papers with securities regulators soon, and Lyft submitted its papers last week.
Reid sees Lyft's upcoming "roadshow" for investors as a chance for prospective shareholders to engage with the company.
The big picture: Climate-focused investors have in recent years notched several successes in pushing some very big companies into new steps on corporate disclosure and emissions targets.
Go deeper:
Go deeper