February 20, 2019
Welcome back! Was this email forwarded to you? Sign up here.
Situational awareness: "Tesla Inc. is losing its general counsel two months after hiring him, replacing the veteran trial lawyer with a longtime insider who helped the electric car company navigate some of its biggest legal issues," the Wall Street Journal reports.
And happy birthday to the late Kurt Cobain of Nirvana, who has today's intro song...
1 big thing: The Dems' wild policy primary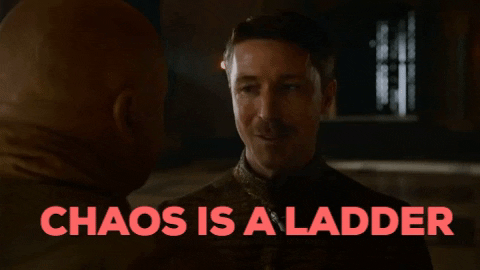 Democrats' efforts to craft climate and energy policy heading into the 2020 elections are very fluid, creating space for new ideas and the risk of chaos that leaves them lacking a clear agenda.
Why it matters: Political windows for big emissions policies open rarely, and the early efforts to craft an agenda follow major scientific findings on the dangers of unchecked warming.
The big picture: There are several forces behind this open landscape, including...
There's pent-up interest among House Democrats, but leadership is not necessarily in-step with the insurgent progressives. Speaker Nancy Pelosi's lukewarm response to Alexandria Ocasio-Cortez's Green New Deal (GND) resolution demonstrates that tension.
The big Democratic primary field lacks a clear front-runner, so in effect there will be a bunch of boutique policy shops operating separately that will seek to create ideas that stand out.
There's a new set of policy think tanks and advocacy groups backing the party's insurgent left flank.
Where it stands: With Washington largely stuck until at least after the 2020 election, there are lots of wonky efforts to shape policies that would be ready for launch if...
Democrats regain the White House and the Senate (but even then, Senate rules create massive hurdles).
The stars somehow align for a climate deal that can attract a small but critical mass of Senate Republicans.
What we're hearing: Advice is flying in from all angles...
1. Joseph Aldy, a former Obama aide now at Harvard, states in The Conversation that the 2009 stimulus — the big green investment vehicle of its time — holds lessons for the GND.
2. Ramez Naam writes a lengthy piece for TechCrunch that looks at what Democrats could push without a filibuster-proof majority (which they're highly unlikely to have). Killing the filibuster would open more options but the appetite is highly uncertain.
3. Martin Wolf explains in the Financial Times why a carbon tax, which lots of economists like, won't be nearly enough.
Wolf sees space for linking it to some ideas in the GND, which he also finds incomplete. "The Green New Deal recognises the need for regulatory intervention and infrastructure investment. Unfortunately, it places no weight on incentives at all," Wolf writes.
Quick take: Expect to hear more of this discussion. While it's true that taxes have buy-in from a handful of Republicans, a carbon price would probably have to be extremely high — untenably high — to yield very steep emissions cuts.
As the UN science panel's big report last year noted, "While an explicit carbon pricing mechanism is central to prompt mitigation scenarios compatible with 1.5°C pathways, a complementary mix of stringent policies is required."
But the politics here are daunting, because conservatives pushing carbon taxes see them largely replacing regulations and mandates.
2. Y Combinator readies climate funding news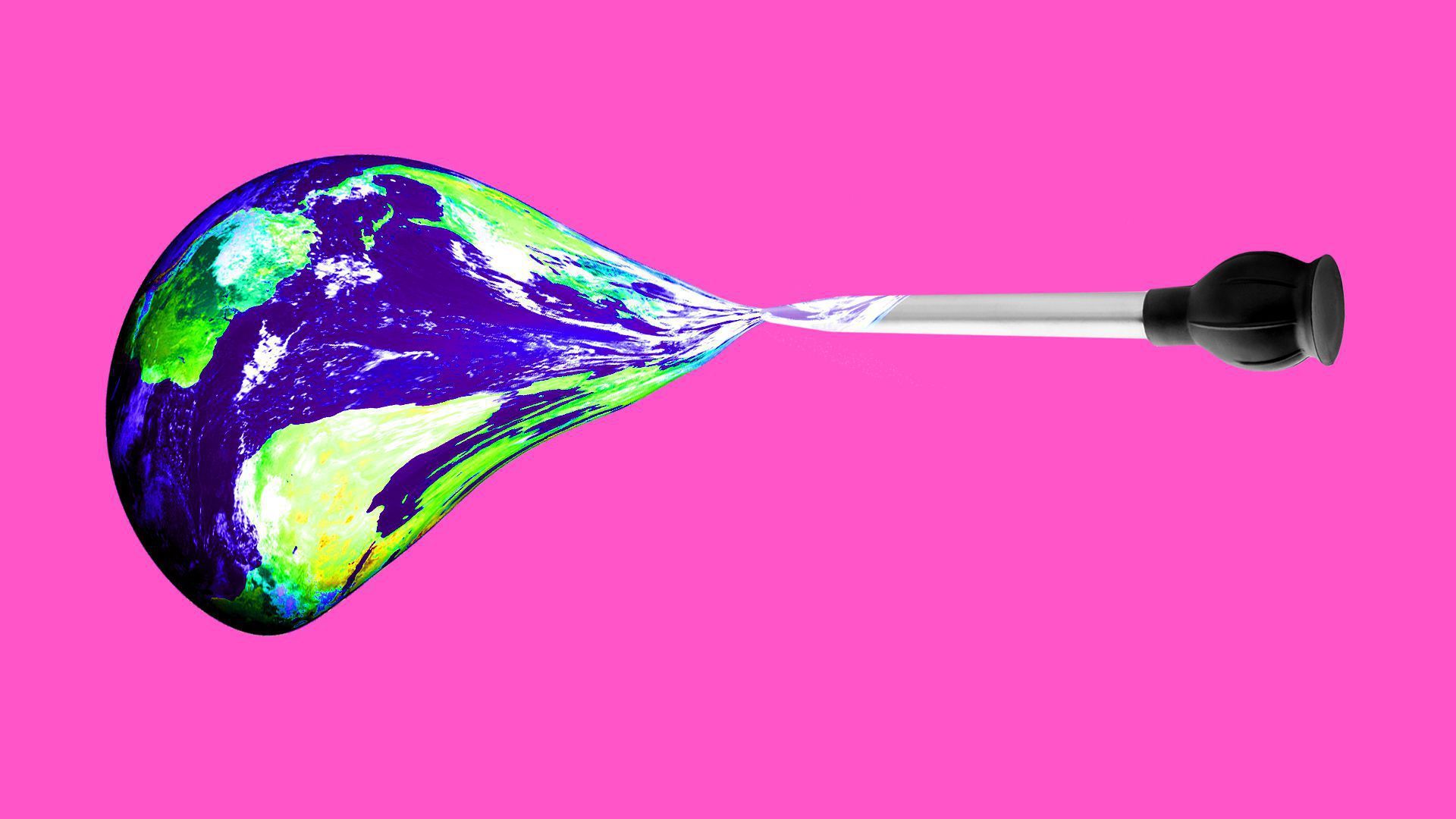 The prominent startup accelerator Y Combinator will soon unveil the first wave of funding for recipients working on "frontier" technologies to pull carbon dioxide from the atmosphere.
What's next: President Sam Altman told me via email that his company — an influential player that's helped launch Dropbox, Airbnb and others — has started funding a few companies and some research in carbon removal technology.
Maddie Hall, who works with Altman, said these initial recipients will be announced at Y Combinator's March 18–19 Demo Day, where funded companies present their ideas to other investors and press.
Why it matters: It signals that Y Combinator has already found entrepreneurs and researchers that it sees worth helping to advance frontier carbon-trapping technology with more decisions to come in subsequent rounds.
Altman had previously told Axios that they hoped to fund a handful of companies this year, and now the timeline for the first recipients is clearer.
Last October, Y Combinator said they were looking to fund work in four major areas under the carbon removal tech umbrella, including use of genetically engineered ocean phytoplankton that sequesters CO2.
The latest: "Overall we've seen some applications come from the initial areas we outlined and a few from other promising CDR areas like biochar," Hall told me yesterday. Y Combinator is still accepting new funding applications, she added.
Go deeper:
Editor's note: This story corrected the name for Y Combinator's Maddie Hall.
3. Mining giant Glencore to cap coal production
Glencore said Wednesday that it plans to hold coal production to roughly current levels as the company "rebalances its portfolio towards commodities that support the transition to a low-carbon economy."
Why it matters: The decision by the global mining behemoth is the latest sign of major energy companies agreeing to new steps on climate change at a time of growing shareholder activism.
The company expects to produce roughly 145 million metric tons this year.
The intrigue: FT's coverage provides context around their boardroom strategy, noting that the pace of global coal demand growth has slowed in recent years.
"That may make Glencore's decision more palatable for its top management if they have concluded coal demand could peak sooner than anticipated," the paper reports.
Where it stands: The coal limit is part of wider pledges announced after negotiations with the investor group Climate Action 100+.
The Swiss-headquartered Glencore also agreed to new steps on emissions reporting and targets, and a review of its membership in trade groups to ensure it "does not undermine its support for the Paris Agreement and the Paris Goals."
The big picture: The International Energy Agency sees a slight uptick in global coal consumption over the next 5 years.
Their main "new policies scenario," which models current and announced policies, sees roughly flat consumption though 2040.
But, but, but: IEA has consistently underestimated renewables growth.
Also, coal demand would plummet in coming decades under IEA's scenario for a world energy mix consistent with the Paris agreement.
4. Trump vs. California on trains and cars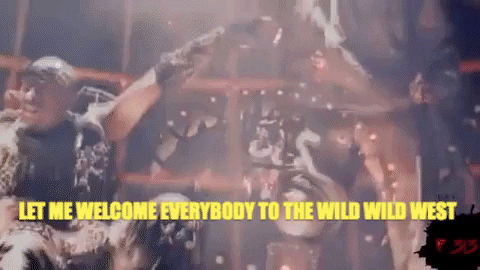 The transportation policy collision between California and the Trump administration is intensifying with two new developments.
The big picture: "Talks between California and federal officials on vehicle emissions and fuel economy standards have broken down without a deal," Bloomberg reports, citing three sources.
Separately, the Transportation Department said Tuesday it intends to cancel $929 million in federal grant funds for California's scaled-back high-speed rail network.
The agency is "actively exploring every legal option" to take back $2.5 billion in funds already given to the state for the project.
Why it matters: The Bloomberg report on the vehicle rules raises the odds of a protracted and high-stakes legal fight over the emissions and mileage standards.
It's one that focuses on California's running room — and by extension the ability of about a dozen other states — to impose tougher standards than the federal rules.
That's a big deal now because the administration is softening Obama-era rules that were a pillar of the former president's climate policy, while automakers are worried about having to comply with a patchwork of mandates.
Threat level: When it comes to the train, LA Times reports that the imperiled grants would fund the Central Valley portion of the project that's still moving forward, even as Gov. Gavin Newsom has put the proposed Los Angeles to San Francisco line on ice.
"The federal action to terminate the grant wades into uncharted legal territory," they report.
Go deeper:
5. Lightning round: oil, nuclear, EVs
Oil: The latest Energy Information Administration report sees oil production from U.S. shale formations rising to 8.4 million barrels per day next month.
Why it matters: Via Reuters, the latest data point on the U.S production surge is one of the forces denting oil prices this morning. Overall, prices have climbed by several dollars this month.
Nuclear: Per Axios' Orion Rummler, House Democrats plan to investigate claims from "multiple whistleblowers" that some Trump administration appointees proposed selling nuclear power plants to Saudi Arabia over the objections of top national security officials, according to an interim staff report from the House Oversight Committee.
Electric vehicles: Electrek reports that Tesla is getting ready to offer leasing options for the Model 3, but the timing remains very unclear.
Speaking of Tesla, Axios autonomous vehicles expert Joann Muller is skeptical of CEO Elon Musk's claim that Tesla's full self-driving features will be completed by the end of 2019.
Why it matters, per Joann: Musk has made bold predictions before, telling Fortune in 2015 that Tesla cars would drive themselves within two years. So it's prudent to take Musk's latest prediction, during a podcast interview with money management firm and Tesla investor ARK Invest, with a grain of salt.