Denials rising for work, family and student immigrant visas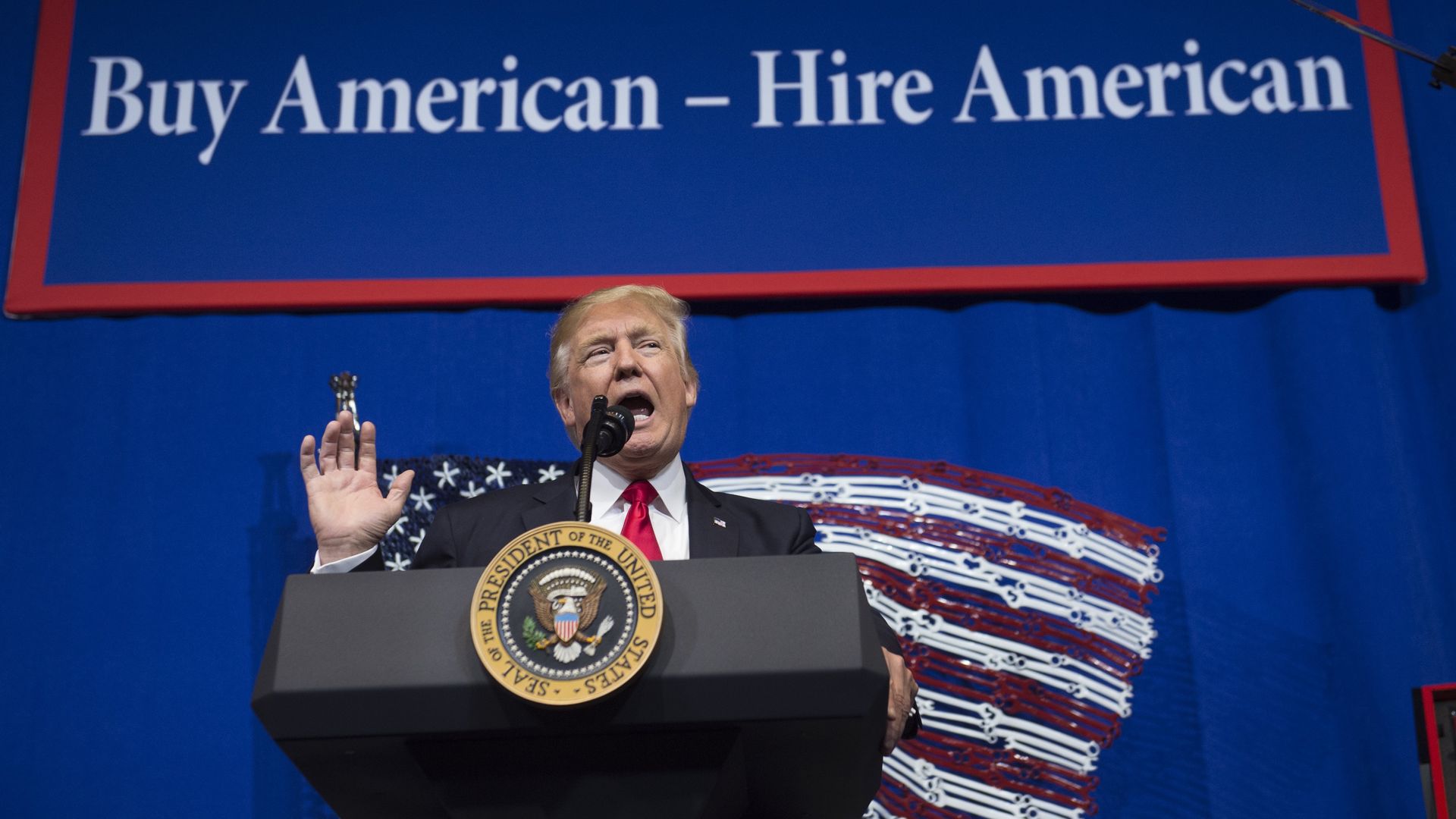 While President Trump has focused the nation's immigration debate at the border, U.S. Citizenship and Immigration Services and the State Department have denied more work, family and student visa applications.
By the numbers: The number of immigrants seeking permanent residence in the U.S. who were found "ineligible" increased by 39% between fiscal year 2017 and fiscal year 2018, according to an analysis of new State Department data by the National Foundation for American Policy. The number of denials of temporary permits — such as H-1B visas — also jumped by 5%.
Over the past year, the number of approved student visas declined, as well as visas for Chinese business and tourism, immediate family members, and fiancés, according to the analysis.
There have been 4 times as many potential immigrants found "ineligible" under the State Department's public charge rule, which prevents applicants who are deemed likely to rely on public safety net programs from being granted visas. A proposal by DHS would expand the use of this rule against immigrants.
60% of H-1B applications completed in the first quarter of this fiscal year had first been returned with "Requests For Evidence," compared to less less than half in the same quarter last year, according to USCIS data.
What's next: Immigrants can try to prove their eligibility after having their application refused. Many managed to do so successfully last year, but it means the process takes much longer.
The bottom line: The Trump administration is not just taking steps to cut back on immigration at the border, it is also making it harder for workers, family members and international students to legally come to the U.S.
Go deeper:
Go deeper