Scoop: Check signed by Trump to be displayed at Cohen hearing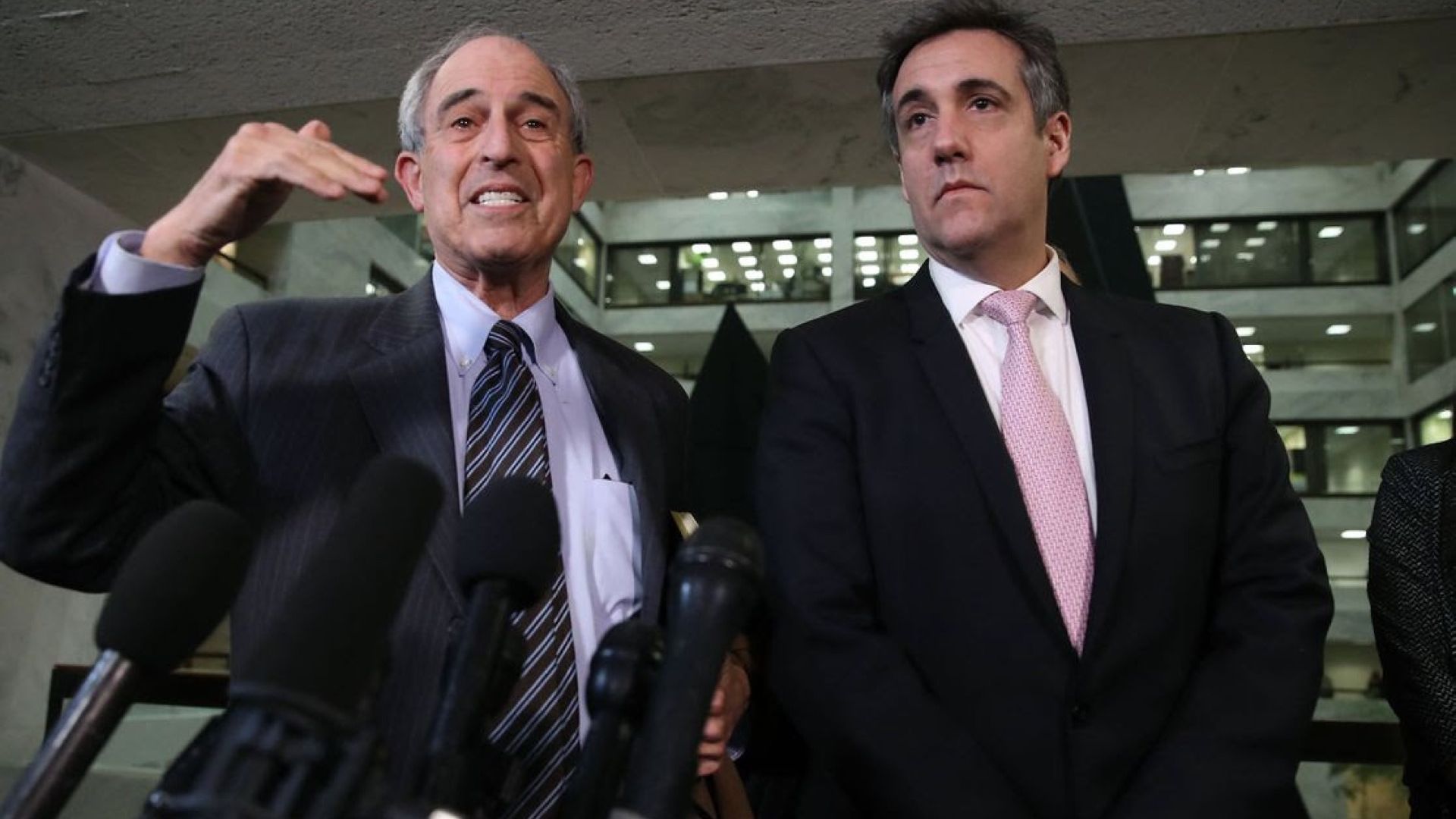 A $35,000 check signed by Donald Trump on Aug. 1, 2017 (after he became president) will be displayed during Michael Cohen's testimony to the House Oversight Committee today, a source close to Cohen tells Axios.
"It was another installment in the illegal hush money 'reimbursed' to Cohen ... for [the Stormy Daniels] hush money payoff," the source said.
Excerpts from Cohen's opening statement, provided to the N.Y. Times and others, and confirmed for Axios:
"I am ashamed that I chose to take part in concealing Mr. Trump's illicit acts rather than listening to my own conscience. I am ashamed because I know what Mr. Trump is."
"He is a racist. He is a conman. He is a cheat. He was a presidential candidate who knew that Roger Stone was talking with Julian Assange about a WikiLeaks drop of Democratic National Committee emails."
"Mr. Trump did not directly tell me to lie to Congress. That's not how he operates. In conversations we had during the campaign, at the same time I was actively negotiating in Russia for him, he would look me in the eye and tell me there's no business in Russia and then go out and lie to the American people...In his way, he was telling me to lie."
"He once asked me if I could name a country run by a black person that wasn't a 'shithole.' This was when Barack Obama was President."
"While we were once driving through a struggling neighborhood in Chicago, he commented that only black people could live that way."
"And, he told me that black people would never vote for him because they were too stupid."
Cohen then narrates documents he gave the committee:
"Mr. Trump inflated his total assets when it served his purposes, such as trying to be listed among the wealthiest people in Forbes, and deflated his assets to reduce his real estate taxes."
"Mr. Trump directed me to find a straw bidder to purchase a portrait of him that was being auctioned at an Art Hamptons Event. The objective was to ensure that his portrait, which was going to be auctioned last, would go for the highest price of any portrait that afternoon."
"The portrait was purchased by the fake bidder for $60,000. Mr. Trump directed the Trump Foundation, which is supposed to be a charitable organization, to repay the fake bidder, despite keeping the art for himself."
"He asked me to pay off an adult film star with whom he had an affair, and to lie to his wife about it, which I did. Lying to the First Lady is one of my biggest regrets."
"I am giving the Committee today a copy of the $130,000 wire transfer from me to [Stormy Daniels'] attorney."
Go deeper:
Go deeper