Amy Klobuchar on the issues, in under 500 words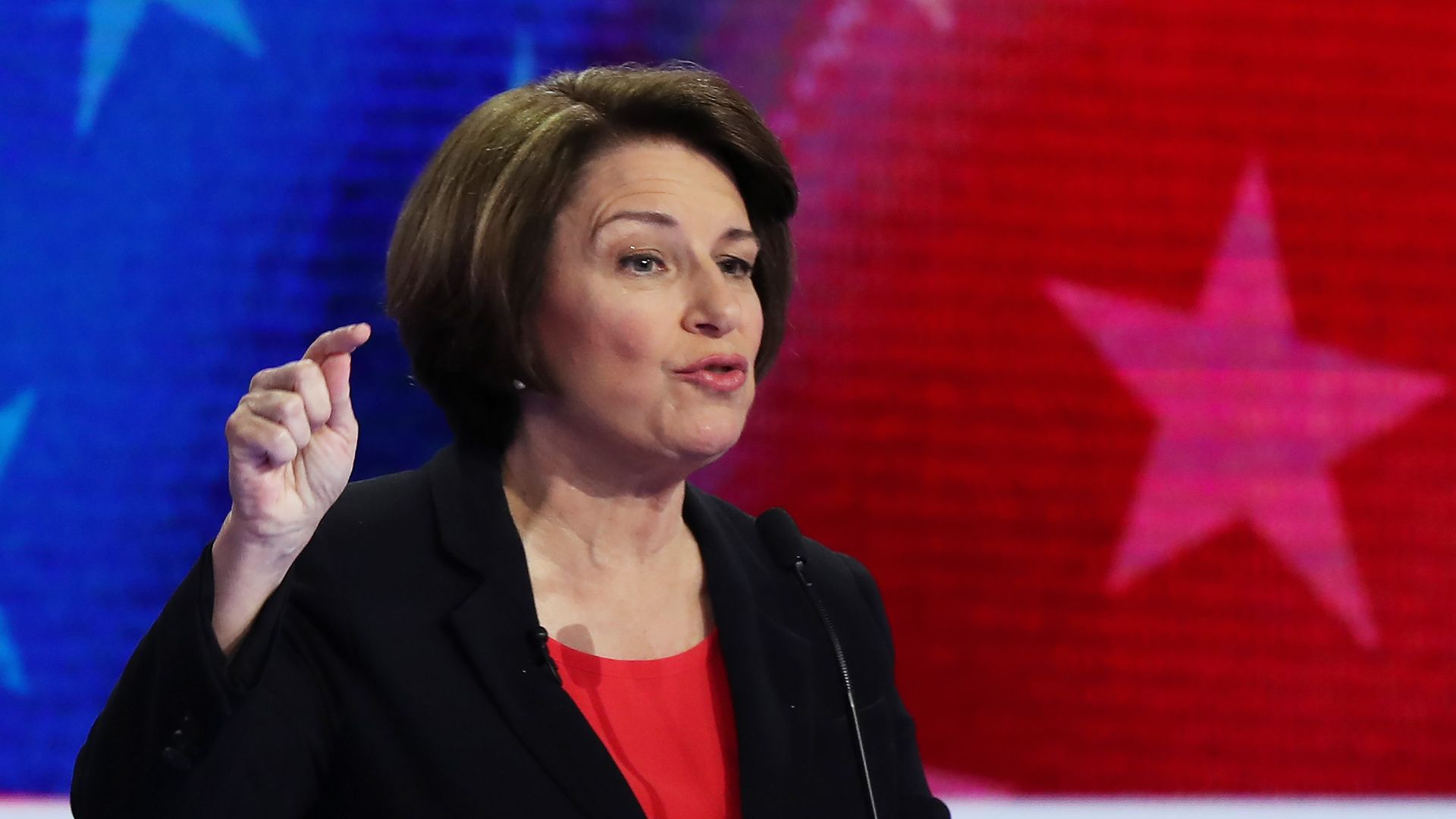 Democrat Amy Klobuchar is a senator from Minnesota known for her pragmatism and effective legislating. She has championed legislation ranging from drug pricing to regulating Big Tech. Her infrastructure proposal is Klobuchar's "top budget priority."
Key facts about Amy Klobuchar:
Her stance on key issues:
Agriculture: Wants to raise the debt cap on farm bankruptcies and increase access to federal loan programs.
Key criticisms:
1 fun thing:
Go deeper: Everything you need to know about the other 2020 candidates
Go deeper