One place Mueller never comes up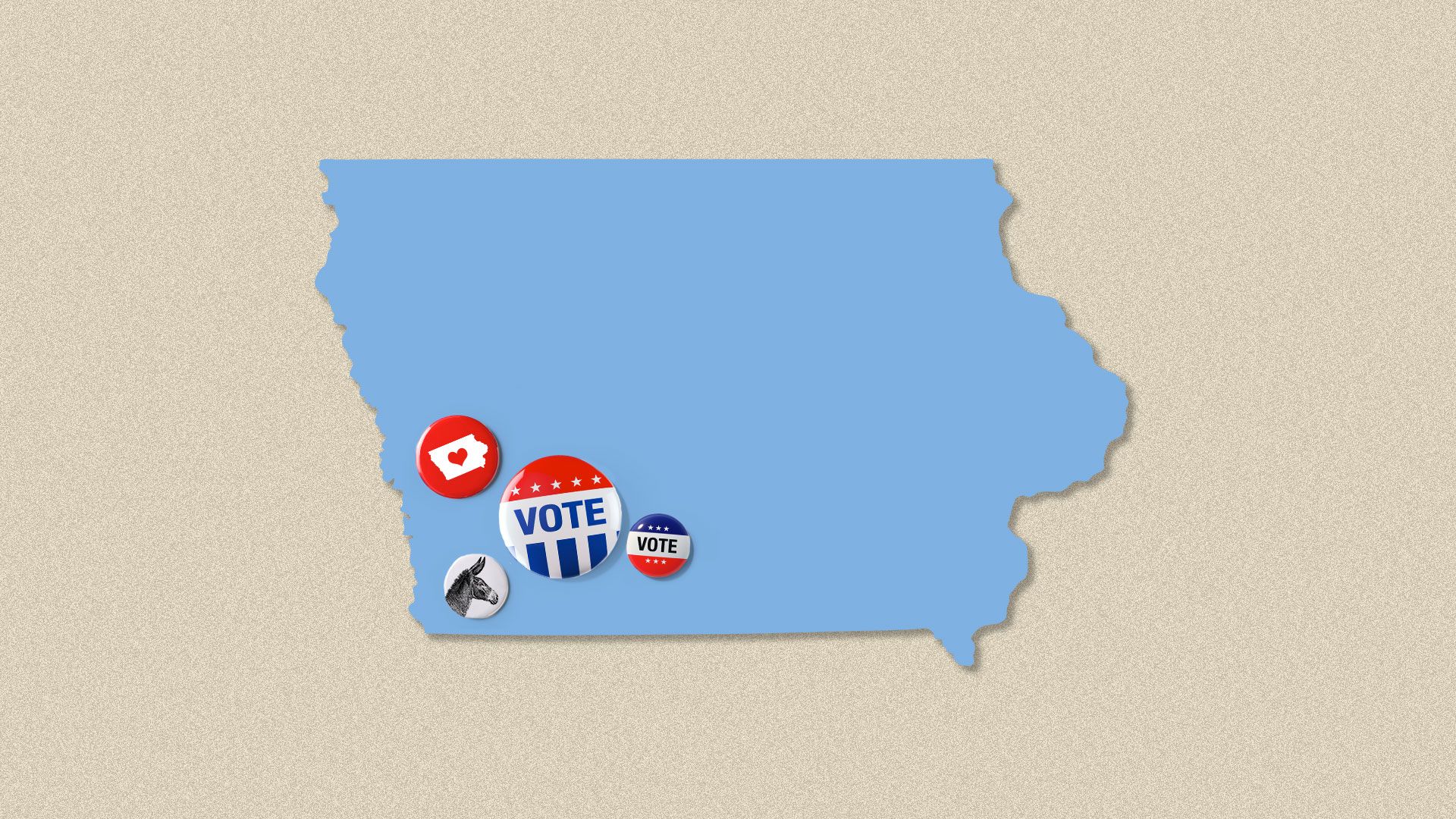 At a half-dozen events 2020 candidates held in Iowa over the weekend, attendees barely mentioned President Trump — and not a single person asked about Robert Mueller's investigation or Russia.
The big picture: Instead, most of the questions were about policies — most often health care, climate and immigration.
The attendees at a soup dinner, meet-and-greets, and town halls asked hard-hitting questions about biofuels, money in politics, taxing the wealthy, preventive health care, arts in education, immigration reform, the environment, abolishing the filibuster rule in the Senate, and foreign policy.
Why it matters: Voters are giving the Democrats space to build specific brands based on their own visions and proposals.
At least in the first caucus state, the most active Democrats don't seem to be driven by personalities, polls or media portrayals.
So the field isn't a big anti-Trump chorus. It's a collection of very different voices — with the real chance for one to break out by rising to the moment.
In a bright-blue, rented Hyundai Tucson, Axios traveled 264 miles and covered six events over three days.
The crowds ranged from the 400+ people Sen. Kamala Harris drew at the state Capitol, to an eight-person roundtable Julián Castro held with corn growers in Paulina, Iowa.
If people brought up Trump — which happened once at a Castro event and once at a Harris town hall — they simply asked: How are you going to beat him?
On health care, some of the questions were more revealing than the candidates' answers, because they gave a glimpse into what's really plaguing Americans.
One woman asked Castro about preventive health care, telling him that when she attended her 45th class reunion recently, she "noticed a lot of people didn't show up because they were dead. And a lot of the others were very unhealthy."
Castro responded: "We need to begin by empowering people to make more healthy choices."
A third candidate, former Colorado governor John Hickenlooper, relies on a lot of data and numbers, but pushed a message of uniting the country.
Recognizing he was in Trump country while speaking with a group of 20 people in Carroll, Iowa, Hickenlooper started by saying: "A lot of what President Trump has done I don't disagree with." (He then specifically mentioned "renegotiating some of our trade agreements," but said he doesn't like the way Trump handled it.)
Between the lines: All the candidates addressed Iowans' eagerness to move past the political chaos they feel we're in. Harris said, to a standing ovation:
"This moment will pass. And years from now our children and grandchildren and others will look at us … and they will ask us: 'Where were you?'"
Go deeper:
Go deeper