"I see the value of markets": Elizabeth Warren on why she's a capitalist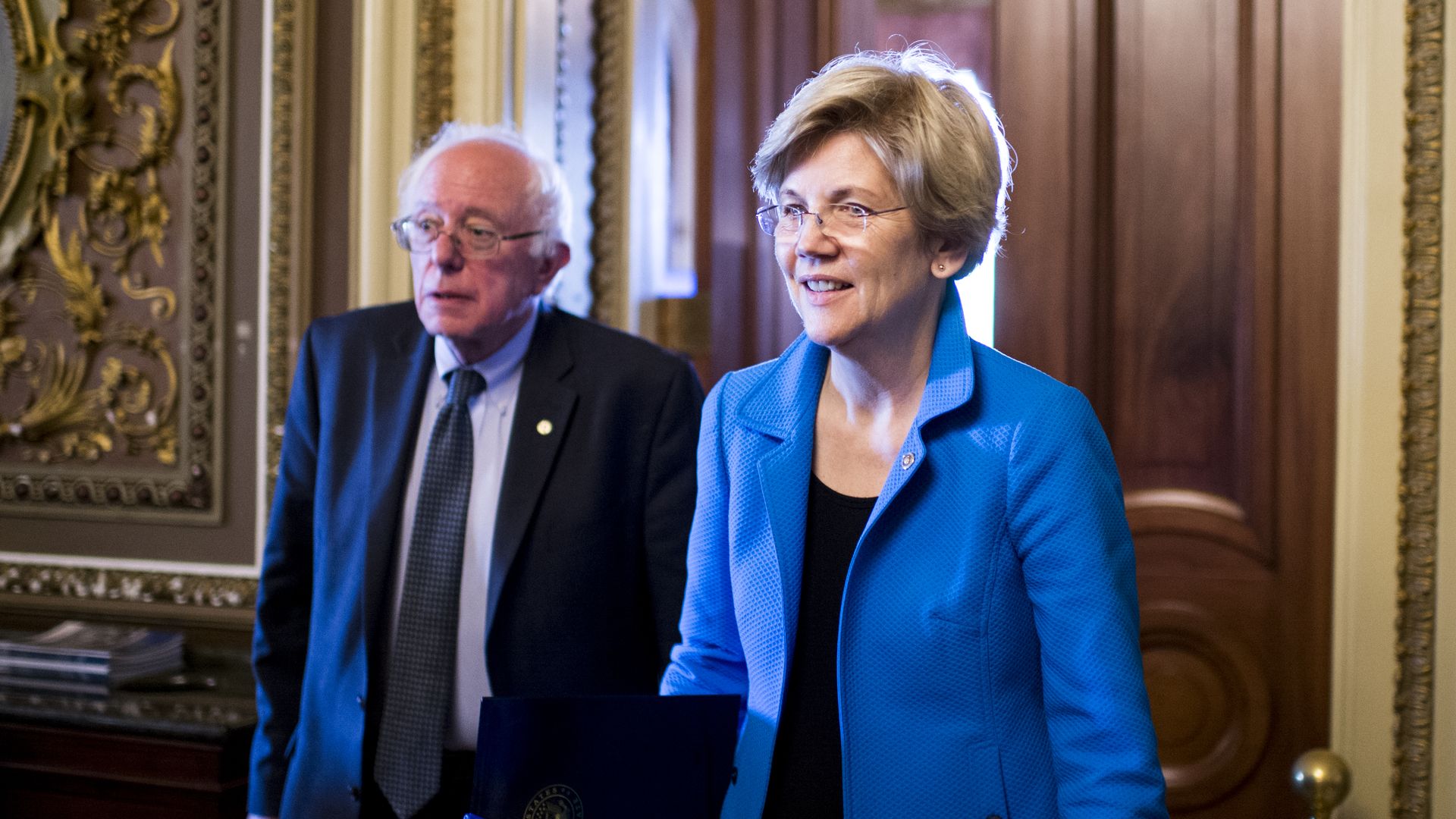 In an interview with Pod Save America's Tommy Vietor airing Thursday, Sen. Elizabeth Warren explained why she — unlike fellow senator and 2020 candidate Bernie Sanders — has chosen to identify as a "Democrat capitalist," rather than a "democratic socialist."
"I see the value of markets and that they can produce a lot of good if they have rules. But let us all be clear: Markets without rules are theft and I am opposed to theft. There is a reason that the folks on Wall Street, the big CEOs, don't want me to even be in the Senate. ... Because I get how the system works and how it can work when it works right. And how these are the guys who are ripping it off and make it not work."
Go deeper: Everything you need to know about 2020 candidate Elizabeth Warren
Go deeper