Bernie Sanders, AI candidate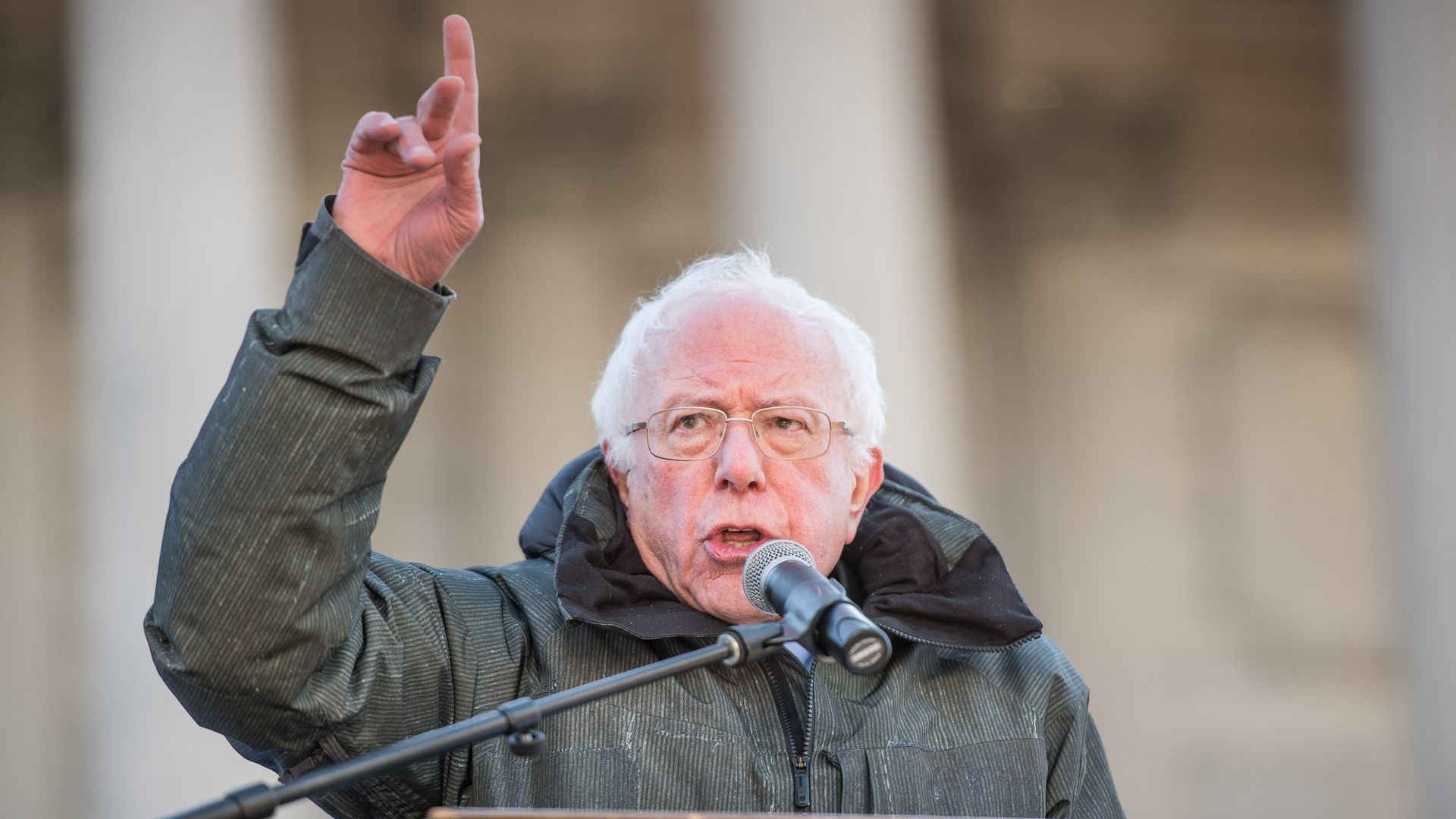 In a video announcing his bid for president today, Bernie Sanders, the grandfatherly senator from Vermont, brought up an unusual talking point: artificial intelligence and robotics.
What he said: Right at the halfway mark of the 10-minute video, Sanders took a stance on the future of work. "I'm running for president because we need to understand that artificial intelligence and robotics must benefit the needs of workers, not just corporate America and those who own that technology," Sanders said.
The big picture: For Sanders, who calls himself a democratic socialist, automation's painful effects on labor are a natural target. Other major candidates, like Sens. Cory Booker and Elizabeth Warren, haven't built this issue into their campaign platforms.
As we've reported, none of the candidates has gone as far as Andrew Yang, a tech entrepreneur who has made AI, robots and automation the centerpiece of his campaign for the Democratic nomination.
Why you'll hear about this again: Darrell West, director of the Brookings Center for Technology Innovation, says that bubbling discontent with Big Tech — the "techlash" — has launched these issues into the spotlight.
"Given public worries about technology and possible job losses, I can see workforce issues and economic prosperity being a central part of the upcoming campaign. Technology has major ramifications for all the big issues on the 2020 agenda."
— Darrell West, Brookings
Go deeper... Bernie Sanders: Everything you need to know about the 2020 candidate
Go deeper