Trump moves closer to establishing the Space Force today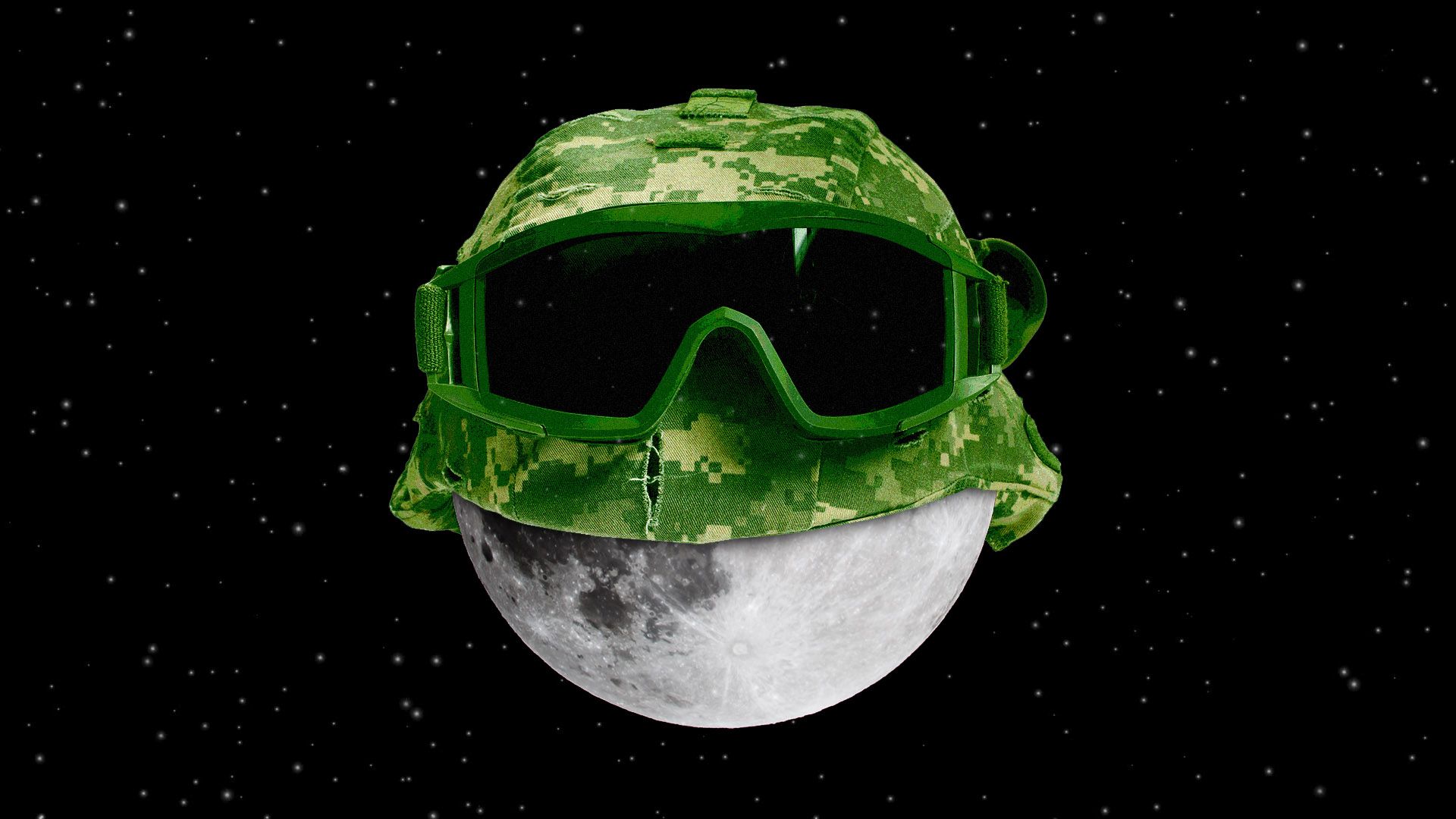 President Trump will sign a directive on Tuesday that will call for the formal establishment of a U.S. Space Force as a 6th branch of the armed services, to be housed within the Air Force.
The big picture: The president's directive, known as Space Policy Directive 4, would task the Defense Department with submitting a legislative proposal to Congress to establish the Space Force as an armed service within the Air Force. The proposal would include the designation of a chief of staff for the Space Force, who would sit on the Joint Chiefs of Staff, as well as an undersecretary of defense for space.
In the meantime, the administration will set up a Unified Combatant Command for space, to be known as U.S. Space Command. This command will absorb the space-related responsibilities previously assigned to U.S. Strategic Command, according to a senior administration official.
What they're saying: Administration officials said the White House and Defense Department will submit the proposal to Capitol Hill to form a 6th branch of the military, on par with the Marine Corps that sits within the Navy, that would be dedicated to space.
Congress must approve the funds for the Space Force and will play a major role in determining how it is structured.
The idea of housing the force within the Air Force is seen as a move to satisfy critics on Capitol Hill who raised concerns about the cost of providing the infrastructure for an entirely new department.
In the meantime, the administration is moving to set up a unified combatant command for space that will be separate from the existing Air Force Space Command. The White House said it would not release a cost estimate for these changes until its Fiscal Year 2020 budget release next month.
Why it matters: The Trump administration says it's moving to create the Space Force in response to adversaries' increased space capabilities, particularly China.
The U.S. has long been dominant in space exploration and the military use of space, such as through spy satellites and a constellation of GPS satellites for navigation and weapons guidance.
Now, however, China and other countries are launching ambitious space programs, including military capabilities that could threaten American space assets.
Go deeper: Axios' deep dive on space
Go deeper