Bernie Sanders announces 2020 bid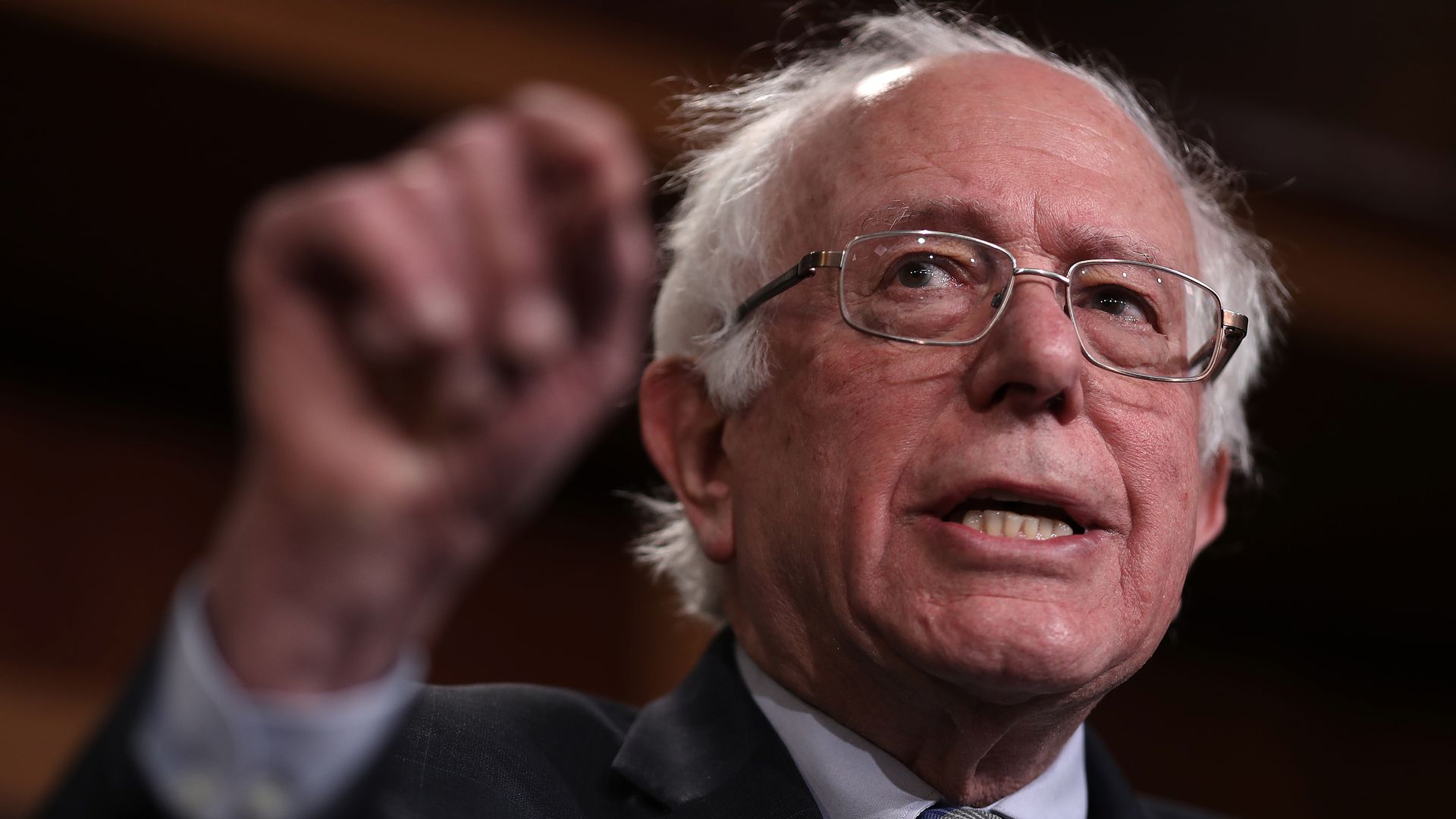 Sen. Bernie Sanders (I-Vt.) told Vermont Public Radio on Tuesday that he plans to seek the Democratic nomination in the 2020 presidential contest. He told the station, "I think the current occupant of the White House is an embarrassment to our country," branding President Trump a "pathological liar."
The big picture: While some of Sanders' key ideas from his 2016 bid — like Medicare for All — have reached the Democratic mainstream, there's been a push from some sectors of the party for him to sit out 2020, compounded by allegations of sexual harassment and sexism on his earlier presidential campaign.
Watch Sanders' official launch video:
Go deeper ... Bernie Sanders: Everything you need to know about the 2020 candidate
Go deeper