Kamala Harris on the issues, in under 500 words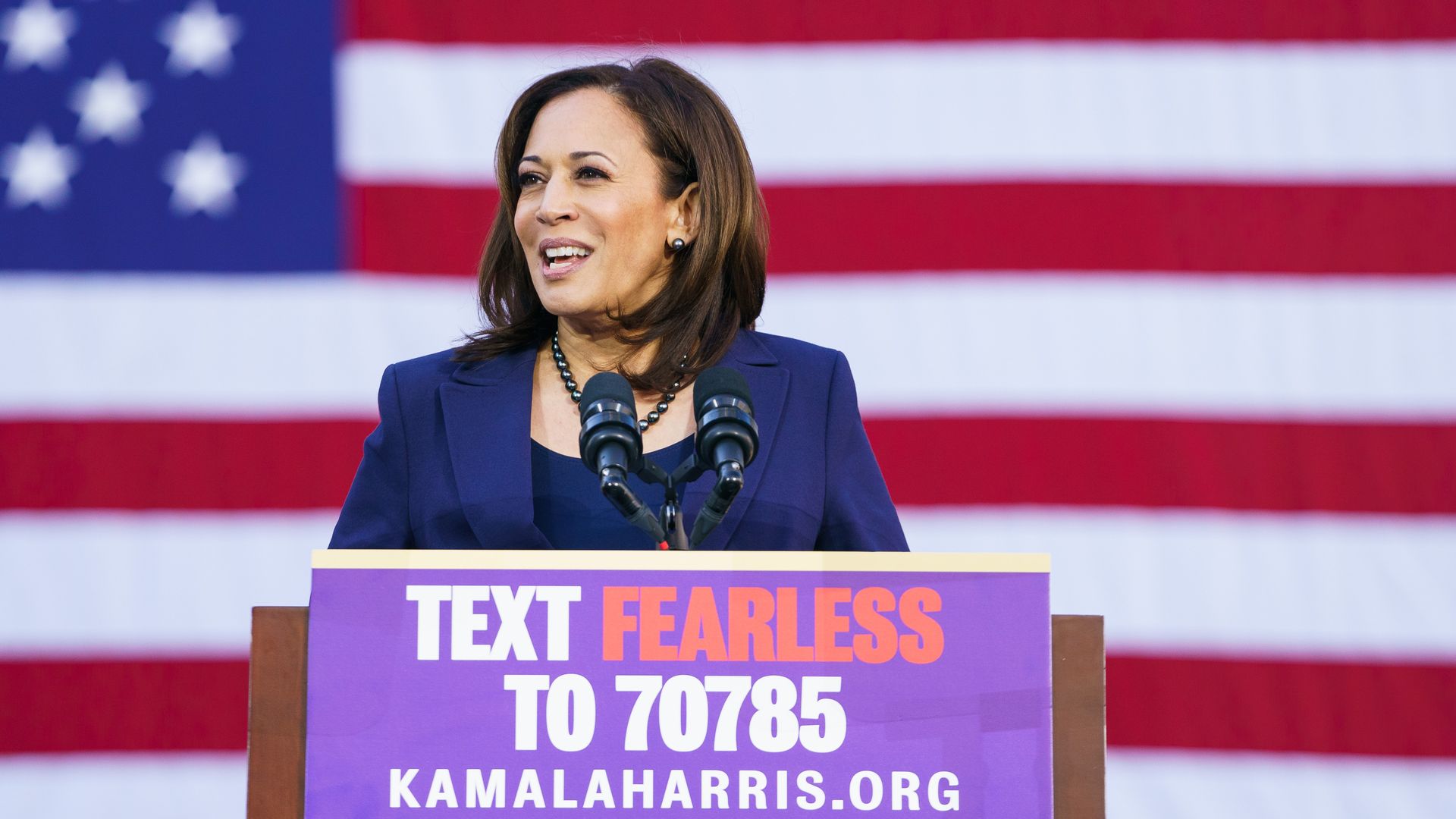 Editor's Note: Harris dropped out of the race on December 3rd, 2019. Below is our original article on her candidacy.
Democrat Kamala Harris is a California senator who took office at the start of Trump's presidency and became one of the most vocal foils for Trump's political nominees during heated questioning in confirmation hearings.
Key facts:
Current position: California senator — 2 years served
Age: 54
Born: Oakland
Undergraduate: Howard University
Date candidacy announced: Jan. 21, 2019
% of votes in line with Trump, per FiveThirtyEight: 17.0%
Previous roles: California attorney general (2011-2017); San Francisco district attorney (2004-2011); prosecutor
Stance on key issues:
Green New Deal: Co-sponsor
Medicare for All: Co-sponsored Sen. Bernie Sanders' bill.
Drug prices: Would allow the Department of Health and Human Services to determine a "fair price" for drugs meeting certain conditions, per the Washington Post.
Marijuana legalization: Proposed federal legalization of marijuana.
Teacher pay: Has a plan to give the average teacher a $13,500 salary increase, costing an estimated $315 billion over 10 years.
Taxes: Introduced the LIFT the Middle Class Act, which Vox's Dylan Matthews explained as an expansion of the earned income tax credit. She also proposed offering tax credits to help people pay rent.
Abortion: Proposed requiring states that restrict abortion access to clear new reproductive health laws with the DOJ.
Sex work: Supports decriminalizing sex work.
Death penalty: Proposes ending and has previously called for a national moratorium on the death penalty.
Guns: Proposed a ban on importing AR-15-style assault weapons. She has suggested executive orders requiring background checks, closing the "boyfriend" loophole and allowing victims to hold gun manufacturers responsible. She also supports mandatory buybacks on assault weapons.
HIV: Would require private and public insurance plans to cover Pre-Exposure Prophylaxis (PrEP) without copays, along with any corresponding tests. The bill would include a grant program to increase access for uninsured Americans.
Income inequality: Proposes investing $100 billion in black homeownership to close the racial inequality gap.
Domestic terrorism: Would create a federal "red flag" law and background checks.
Climate: Wants a new "climate pollution fee" on industry, and to incorporate her "climate equity act."
Criminal justice: Proposed a plan to end mass incarceration, help felons reintegrate into society and increase oversight of police and prosecutors.
Childcare: Offered 6 months' paid family leave, childcare subsidies and free preschool for low- and moderate-income families.
Student debt: Proposes student loan forgiveness for those making less than $100,000 a year, free community college, making attending university debt-free and interest-free student loans.
Key criticisms:
Based on cases she argued and policies she enacted as California's attorney general:

She defended the death penalty as attorney general, despite being personally against it.
She didn't take a position on Proposition 47, approved by voters, that reduced some felonies to misdemeanors.
Opposed a bill that would have required her office to investigate police shootings.
1 fun thing:
She is the first senator of Jamaican or Indian ancestry.
Go deeper: Everything you need to know about the other 2020 candidates
Go deeper